3 Ways to Save Time With Marketing Automation by Sirley Carballo · Oct 25, 2021
So you have an idea of what content you want to send and when, but how do you create an easier, more efficient campaign process that saves your team time and ensures student engagement? Our latest episode of In Your Element with Ardis + Erin focused on 3 ways you save time with marketing automation as you support a student through their educational journey.
Packs: pre-written and pre-built content and workflows
To kick off the conversation, Ardis Kadiu and Erin Newtown broke down Packs. Our exclusive library of higher-ed campaigns features pre-written and pre-built content and workflows to make crafting a new campaign an easier and faster process. Each Pack comes with messages tailored for specific campaigns, such as our Application Completion Pack, plus, the workflow to run the campaign. Install the Pack, and in a couple of clicks, it's ready to send out. With Packs and an automated workflow, there's no kind of campaign you can't automate.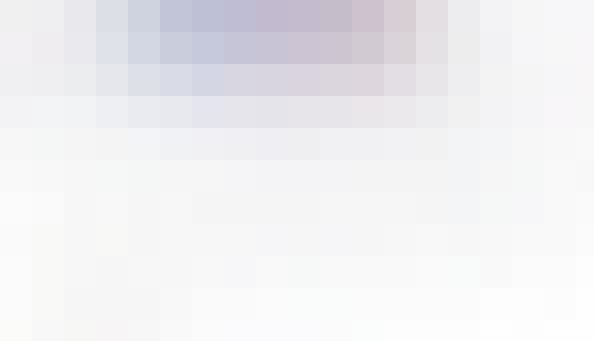 Automate Your Application Completion Push
Application completion push campaigns are necessary to ensure you're moving prospective students along the admissions funnel. By automating your application completion push, there's no need for individual email scheduling and sending. When you install the Application Completion Push Pack, you can adjust the number of days between sends or even the specific trigger that sends each individual reminder or removes a student from the workflow. Plus, anyone on your staff can set up a workflow—no special training or experience required. Other perks to using the Application Completion Pack include:
Content and copy ready to go out of the box
Multiple pre-written reminder emails and follow up SMS texts
Hyper-personalized copy to connect and foster student engagement
Easy-to-find links for students to complete their application
Campaign workflows to handle all the sequencing and sending
Ability to enroll students in multiple workflows for each of their open applications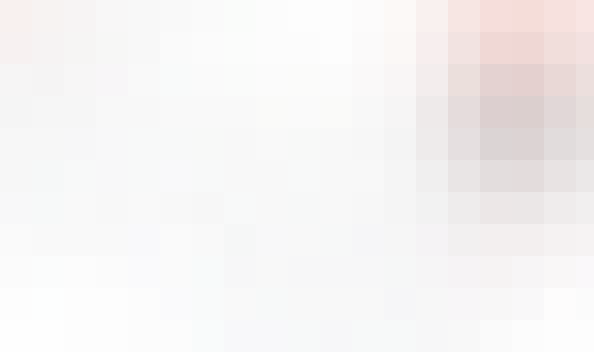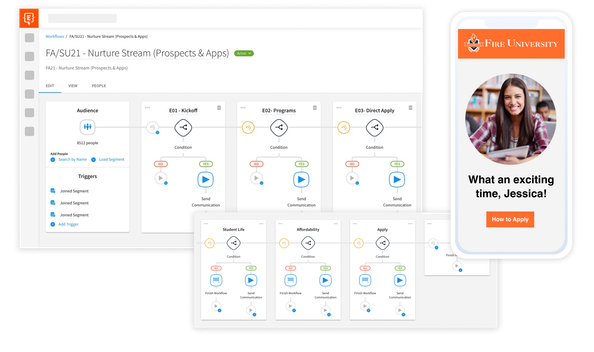 Automate Your Territory Assignments
The days of manually assigning students to counselors as they entered the system are long gone! In Element451, territory assignments are based on rules so as the student enters the system and moves through the process, sorting is automatic. Based on rules, segments and other criteria you select, students are instantly assigned to their counselor. Whether a counselor focuses on one single territory or multiple, it's easy to apply these labels and ensure no student falls through the cracks. With seamless territory assignment, you can level up the personalization in your messaging and automate your communication with prospective students:
Send dynamic "Meet Your Counselor" emails that fill in student name, counselor info, and unique subject lines
Automate who receives a student's inquiry depending on what kind of information they're requesting such as financial aid or academics
Spend less time duplicating and scheduling one-on-one communication and focus on making a connection with your students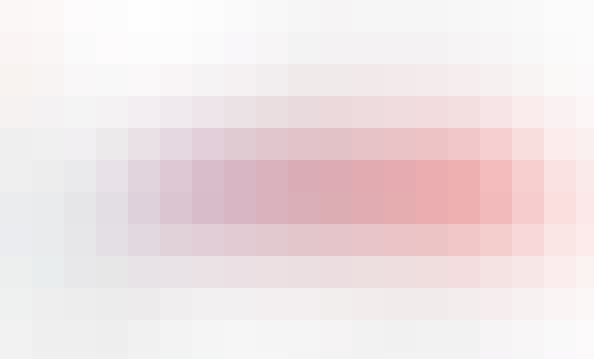 Automate Your Birthday Emails
If you're looking to engage with other folks besides prospective students (and you should be!) such as alumni, current students or donors, a birthday message is a great way to let them know they're on your mind. Our Happy Birthday campaign workflow automatically checks for birthdays every single day so all you have to do is set up the Pack and rest assured that you're staying connected.
Choose from various colors, styles, and graphics in a couple of clicks
Let the dynamic content pull in unique details to personalize your message
Set the workflow to recur year after year so you stay top of mind
Save time on your processes so you can focus on sending the right message and making deeper connections. For more info on all of our Packs and automation, schedule a demo with us!
---
There's More
Related Articles