Education in the Workforce — Why Schools Need Corporate Partnerships with Ray Lutzky by Sirley Carballo · Jan 03, 2022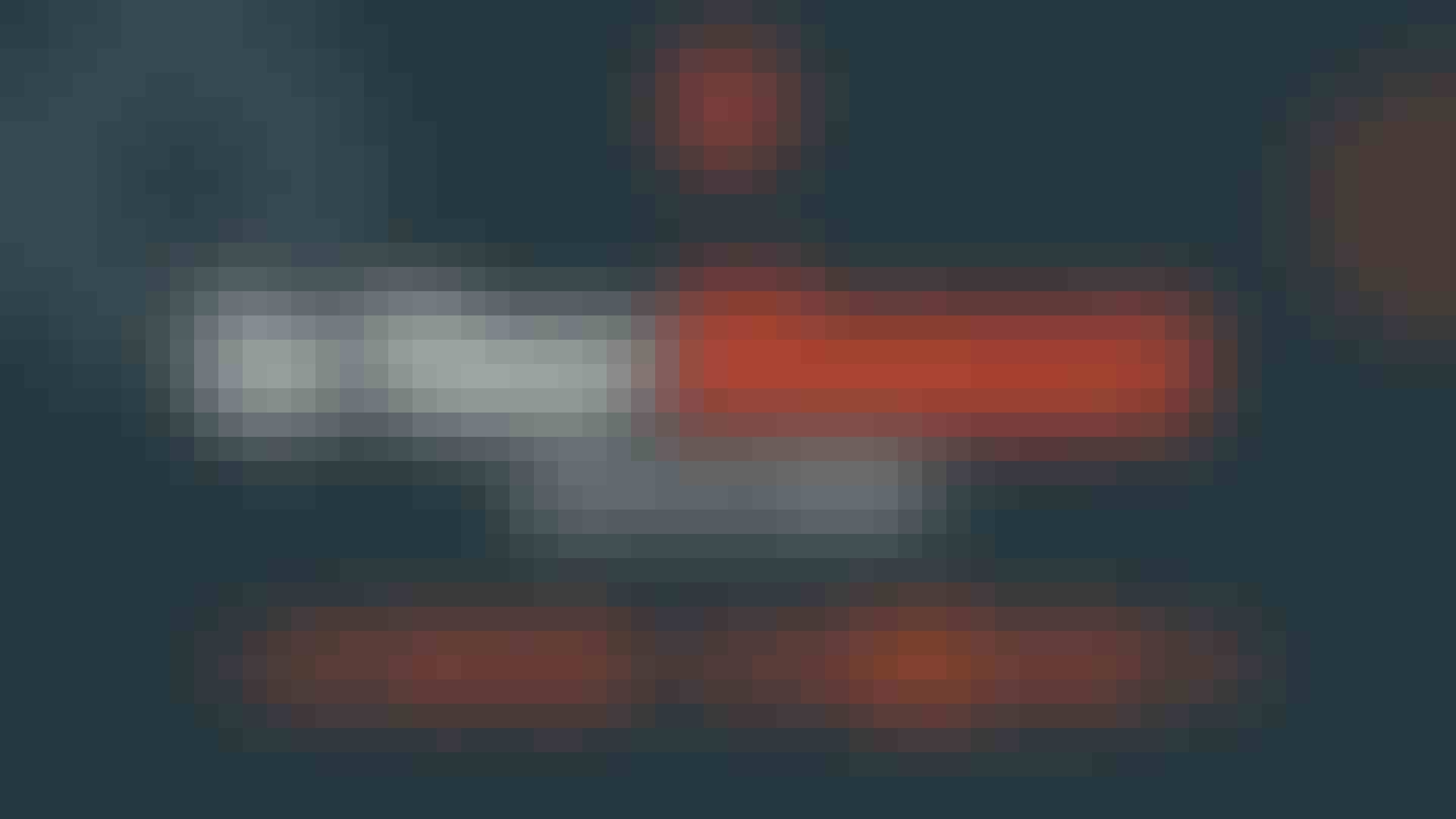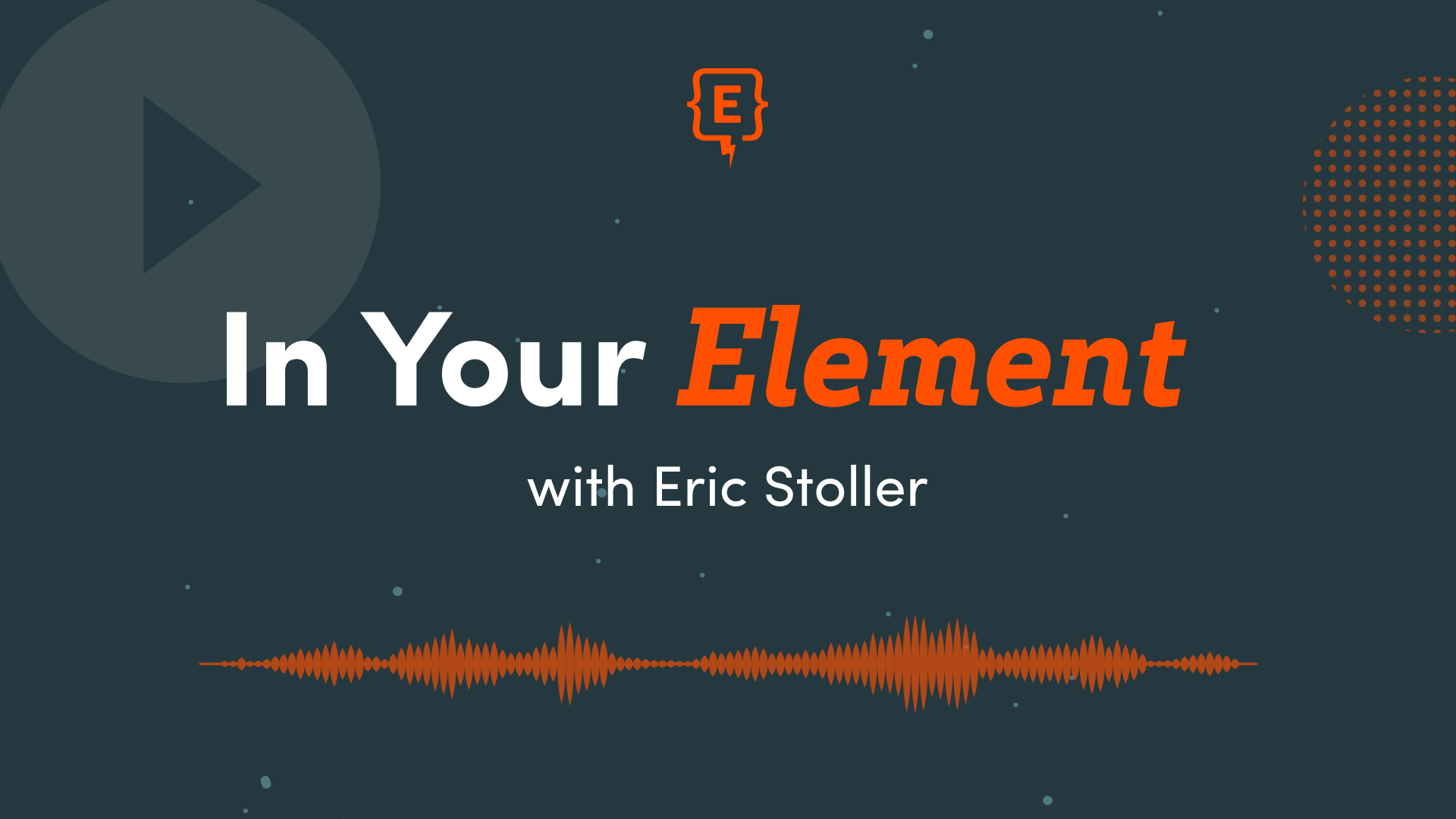 In this episode of In Your Element, host Eric Stoller is joined by Ray Lutzky, Director of the  Academic Network at InStride and Adjunct Professor at NYU Tandon School of Engineering.
Together, Eric and Ray discuss the growing sector of employer-funded educational partnerships and other topics such as:
The future of corporate partnerships with universities across the country
The challenges institutions are facing as more and more students focus on career advancement
What is the value of a traditional degree in this career-focused environment?
How can colleges continue to maximize online learning to better serve students post-pandemic?
The ongoing digital transformation in enrollment and marketing offices across campuses It won't be long before you see medium sized businesses and small businesses offering opportunities for learners to get education through partners and universities, this technology will make that possible. Full Transcript of Episode 9
Ray
If you look at the Venn diagram of high quality academic programs and delivered in a scalable way online, it's a very limited subset of institutions. A lot of institutions want to do this and it just takes a lot of alignment and leadership and investment. And some institutions abandon online, and they say, you know, we tried it, we don't want to do it again. And now they're sort of looking at what they had and saying, "can we rebuild this Frankenstein?"
Eric
Welcome to In Your Element, a podcast on the Enrollify Podcast Network brought to you by Element451, and advanced student engagement CRM, providing higher ed institutions with a competitive admissions advantage from recruitment to enrollment through the use of AI. On each show, we ask five questions about current challenges, exciting opportunities, and what's next in higher education. I'm your host, Eric Stoller. And today, we talk to Ray Lutzky, Firector of the Academic Network at InStride. Their mission is to enable employers to provide life changing strategic enterprise education programs to their employees, in partnership with the highest quality global academic institutions. Basically, they make it easy for employers to offer top level higher ed paths for their employees. For Ray, prior to joining InStride in 2019, he had been at universities working with individual students and recruiting them for institutions and on campus programs.
Ray
And moving over to InStride was really a change because we work exclusively with online programs. They gave me sort of a crash course in some of the myths that I had about online learning, and also some of the advantages that you really don't hear about, or can take for granted when you're really focused on campus learning.
Eric
So on the show today, I talked to Ray about how higher ed institutions can leverage partnerships with corporations, monetizing their content, and creating strategic marketing initiatives. And for Ray, he's seen that firsthand with some of the partnerships that they've guided at InStride.
Ray
When the company was founded in 2019 it was because of the Genesis story around Arizona State University, which is the founding university partner of InStride. And Starbucks, whereby Starbucks leadership had made the decision that if any partner at a Starbucks wanted to finish their degree, they could do that at ASU for free. So it's about degree completion for the retention of employees that would really drive value for an organization, interacting with customers. That's still very important. But where we are today, upskilling and reskilling are the buzzwords that you hear a lot. And those are often short form credentials, things that maybe aren't tied to an accreditation, but are extremely valuable, and may result in a credential by exam or by other methods.
Eric
You know, it's interesting, I was gonna make a comment about that. You all are very fortunate that maybe [ASU President] Michael Crow's favorite coffee, was Starbucks with that partnership with Arizona State University.
Ray
Absolutely. I think it was a match made in heaven, it was a great way for thousands of learners to finish their degrees.
Eric
I just remember when it came out, it was such a new thing. You know, it was still being seen as like, "Wow, Starbucks is doing this, ASU they're doing this." But the rest of the country, the rest of this sort of hybrid environment, they're not going to get into this. And I just keep thinking, you know, what's the cost to institutions, who maybe they don't want to offer these types of programs and they want to kind of keep their status quo going.
Ray
Absolutely. I think that's a common thread, I think you hear that often. There are a lot of challenges for a university or college to go in this direction. It takes real leadership, and it takes innovation, and it takes moving some people out of their comfort zone. I think for some institutions, it's something that they have to do, because they're driven by a need for revenue, or a need to be able to support the programs that they have, or by a need to have close corporate ties. Sometimes a corporate partner coming in and saying we'd like this from you is enough to persuade faculty and others to do the job. In other cases, they're just taking what they have and putting that online and that's okay. But when they're competing with short form credentials, versus a 9-12 month master's in cybersecurity. The value of those two credentials in the mind of a prospective learner can be the same in terms of their career right now. And I think that the universities that are smart about this, and you've mentioned ASU, is that they're integrating some of those certifications into the degree programs. Still very professionally geared and ROI focused for the learner.
Eric
Okay, so basically, what you're saying is, it's not just about dumping everything you've got online and saying, look at what we're doing, It's about sort of tailoring it a bit more, customizing it a bit more, but still having it be embedded in some of the academic structures of an institution.
Ray
And the branding, I think, what comes across clearly from a university, and one of its key strengths in this market is its brand, and the quality that comes with that. And I think that's also where the faculty are concerned that things may not be correct. So I think what you've seen some innovative top tier business schools do is spin off versions of their brand of education, but in a non-credit credential that is easily digestible, that is understandable by the market, and that is connected to skills that will advance the learner in their career.
Eric
Right. And they've also partnered up with industry leaders. I think it was Howard University. They partnered up with Google, I think it was around computer science. And of course, that makes the headlines, but it also benefits learners.
Ray
Absolutely it's really a great opportunity for the learner to get some really critical skills, especially when you hear so much criticism of the value of degree. Unfortunately, for some employers that want to fund this, they questioned the value of paying for a full degree, especially at the price tag some of our universities out there want to charge. Luckily, I think we've been able to give them some really great options. But there are other academic institutions out there that the cost of attendance is based on a student credit hour, and that's the same whether it's online or on campus. And that can be hard for a lot of folks paying the bill to swallow.
Eric
Yeah, I was just thinking about how you almost need a CFO who understands the ability to sort of think beyond the tried and true.
Ray
Absolutely, you've got to have C level buy in, and especially from the folks looking at the risks, when a company decides to pay for learners to get an education, it's a tremendous investment. And it really needs to pay off, the ROI has to be there. And understanding that ROI is a dynamic process. Because when you talk about an individual credential like a certificate, it has a couple of skills attached to it. The degree program could have a 100 skills attached to it. And being able to articulate the ROI of a degree program to a CFO that's willing to pay for thousands of their learners to get an education is one of the challenges and one of the reasons why boundary spanning organizations like InDtride exist.
Eric
Well, nice plug. They appreciate it. Now, you've been in admissions in recruitment for more traditional operations in the past. What's it like recruiting students into these this sort of new world of credentials that kind of aren't the ones that people maybe grew up knowing about?
Ray
Thanks for that question, I love it. And I have to say, going back to one of your earlier points, my heart goes out to all the campus professionals who had to work through on campus recruitment this past year. I was lucky, I left on campus programs behind in late 2019. And then all of a sudden, we all ended up in this online world. So I think what's been great is that I would consider that to be sort of the b2c world where as a business or as a university, I was recruiting individual customers or learners or students. And that's sort of the business of an admission office, to make sure they make the class, they get the right students. But in sort of a macro level, if you step back and look at it from a b2b, from a business to business standpoint, if you can give an employer the opportunity to work directly with an institution, you can serve so many more learners at scale, with the same kinds of structures with outreach, with support, with coaching with with FAQs, with microsites, with all the things you do to support a learner journey, but you're doing it at scale for a very large number of people, sometimes across continents, it's a lot of fun.
Eric
Is it the same level of sophistication in terms of engaging with them and connecting with them and finding them? I just keep thinking about the tactics and strategy aspect?
Ray
One of the key differences is that in many of the cases, we're working with learners that are receiving partial or full funding from their employer to pursue an education, so that removes a lot of barriers in the decision making process. The money is there and we have a product that helps the learner through a decision support tool. And it gives them some options. But beyond that the learner is working directly with an academic partner university. And their yield process takes over. We've primed the learner for a great academic experience and given them the tools and resources from their employer to say, "you're going to make a good choice here." What happens next is we partner closely with a university to say, "how are you reaching out to these learners? How are you coaching them through the enrollment process? What sort of materials can we provide them or resources or webinars?", so it parallels the process that probably a lot of listeners are familiar with, at an individual institution. I would say that it's growing in sophistication, because it's a little different. As I've said, there are some nuances where, and as you sort of pointed out, this is still very new. Not a lot of institutions are doing this, but I think that you'll see, this is a place folks are going and we'll get built out as we go.
Eric
You know, a lot of people have been saying that the admissions funnel is gone, you know, there's no more sort of traditional funnel, or at least for the majority of students, and I think that, you know, it's going to be a very different environment, when you've got students who are coming in grabbing a couple of different experiences as learners, who are then going to take that experience into their their workplace.
Ray
Absolutely. In some ways, it becomes a problem for the learner, because then they end up with a lot of stuff. And they don't want to invest in a degree because they've already done all these other things. So we've seen a lot of time and attention on credit for prior learning, and evaluating some of these non-credit credentials so that they can stack into some of the degree completion programs that our university partners offer.
Eric
Yeah, I've heard the phrase is sort of like credit liquidity, if you can take some of those experiences and turn them into something that counts maybe towards the either a complete degree or some sort of credential. But with your partners in the schools you're working with, do you see them retargeting people and saying, hey, you did this certificate in cybersecurity, or what have you, but now we've got an advanced level or another offering that will perhaps be also valuable to you, even if your employer didn't sort of hand it to you.
Ray
They can do that. But what we're trying to do within the program that we offer, the learner, is really give them a set of options that their employer is willing to sponsor. So I think what would happen there is that they'd be presented with options that their employer may not be necessarily willing to sponsor, but they're going to counsel those learners no matter what the the bottom line is, that the learner has to make the best choice for them. And the academic partner is going to help them to do that, through a coaching process. I think the employer is going to make some decisions about what's best for their needs and their strategic priorities and how can they enable learners to be a part of that, and maybe even finish their degree?
Eric
In a way I'm wondering if OPM kind of paved the way for you all, in terms of, it's a different segment of higher ed that you're working with in terms of delivery and partnerships. But, you know, in the past, people kind of looked at online learning, especially some of the initial for-profit offerings, with a bit of skepticism. And do you see that as something that you all have to kind of work through as well?
Ray
Yes. And I think that it has been a challenge. If you look at the Venn diagram of high quality academic programs, and delivered in a scalable way online, and you put those universities into buckets, and you did the Venn diagram over, it's a very limited subset of institutions that you can look at and say, these would be really great folks that are really at the point to do this at scale. A lot of institutions want to do this. And it just takes a lot of alignment and leadership and investment. And some institutions abandon online and they say, you know, we tried it, we don't want to do it again. And now they're sort of looking at what they had and saying, "Can we rebuild this Frankenstein?" I think it comes down to the being competitive and understanding that they need to be in the marketplace. But the RPMs, the one of the key criticisms that you pointed out, is that there has been variable quality of some of the program delivery by institution for profit versus not for profit, by accreditation. And working through that is I think, where we're going next because it has to be high quality, especially if an employer is going to pay for it.
Eric
Definitely, thanks for kind of digging into that a little bit. I think that it's always interesting. When there's a new initiative in higher ed, you know, be it MOOCs or OPM or whatnot, and how there's some initial skepticism and challenges to kind of get through. And then once things sort of even out, the outcomes are very positive for both institutions and students to flip it just a little bit. I think the argument has been made, you made it very well around why institutions should do this. But how do you get businesses to understand the value of these types of partnerships?
Ray
That's a really great way to flip it. And if you think about it, a lot of companies have understood for a long time, the value of these partnerships. In fact, many of your listeners may be working at institutions that have these partnerships. Right now, what I ask them to think about is in these terms: What does it do? What is it for? Is it a hood ornament? Is it a program the corporate partner has where, is it more of a shiny object that you talk about.?
Eric
I like that analogy. I haven't heard that before.
Ray
And the other side of that is, is it a really effective partnership where there's lots of learners going throug? And you can tell the difference, it's important to incentivize learners to complete programs. So getting a corporate partner to understand what it takes to build a successful program means the CEO, or someone in charge has to come out and say, "this is a good idea". Learners are afraid they're not going to have any money after this. There's a lot of these programs that are reimbursement models. And that's okay, if that's what a corporate partner wants to do. But it's so much better if the corporate partner is just responsible for the bill and the learner isn't fronting the cash. There are things you can do to convince a corporate partner that a partnership with the University can be more effective, you can help more learners. And we can also help them at scale, we can help them find ways to reduce the cost per learner so that they can serve more learners with the same budget. There are a lot of ROI metrics that need to be shown. And it comes down to how do you maximize the number of learners you serve? How do you maximize their experience? And how do you maximize the skills they acquire in those programs that are job relevant? And I think if you can show a corporate partner those things they'll buy in because they immediately see why it's a good idea.
Eric
Yeah, yeah. Well, it seems like ASU, for example, they haven't had any issue at all getting that buy in, or maybe they had, and they work through it behind the scenes.
Ray
Well, it's it's very competitive market. Right now, we're talking about a $16 billion space where there are a lot of companies out there approaching this in different ways, and working with different kinds of academic partners. And I think it's a big field, and there's going to be a lot of experimentation, it's gonna be really exciting to see which solutions come out on top and where folks are really heading for the futures.
Eric
Right, right. Well, it seems like every time an institution runs one of these initiatives, though, it's an experiment that is sort of in its own little bubble, but at the same time, people can kind of borrow and iterate off of that. And I mean, because I'm just assuming that every campus isn't going to have its own sort of I don't even know what Starbucks calls the the facility. But I'm assuming that you don't have to go that far.
Ray
Of course, and I think they have a very special relationship. I think that there are very few kinds of those relationships between universities and corporate partners. But I think it could be at a very micro level. When you have some opportunity to serve learners at scale, it won't be long before you see medium sized businesses and small businesses offering opportunities for learners to get education through partners and universities, this technology will will make that possible. And I think that you'll see support behind rescaling and upskilling and the responsibility of employers to provide that to their employees through high quality universities and other education providers. I think that's sort of the Zeitgeist right now. And it will continue to be the reason I say that is it was the zeitgeist before the pandemic, and we're still talking about it, which has a staying power there.
Eric
Yeah, it's weathered a very significant global event. Yeah. Now, all of this wouldn't be possible without a hefty amount of digital transformation. And digital transformation was a hot topic in higher ed before the pandemic, it will continue to be so. But what is what is one thing that you see as being the next big game changer in edtech?
Ray
That's a great question. I don't mean this to be a self serving prediction for this podcast. But I think that the importance of everything tying into a central CRM is going to become crucial. I think the institutions that don't have the ability to track and communicate with a wide variety of learners coming under different programs, different modalities, different regional entities, it requires segmentation that the most successful partners can do. And I think that those that can't are stymied by sort of having too many systems or, you know, not enough structure, and that's going to be, in this digital transformation world, how folks get communicated with. So I see that working with our partners that have really strong sophistication working with their CRMs, various different ones. And I think it is going to become continually important to revisit that and what it can be used for.
Eric
Well, well, thank you for that. And I just, you know, state for the the listeners on the show that we did not pay or compensate him in any way for this.
Ray
I say that regardless of who's asking me that question, I think that is important, because institutions need to understand that they are competing with big companies that are already very good at this for the same learners.
Eric
It reminds me of how we talk about upskilling and rescaling. How that needs to happen in the admissions and recruitment world. Because it's not just about sending a bunch of people out on the road and go into high schools anymore.
Ray
I think digital transformation and enrollment and admissions is ongoing. I think you see how folks have worked with digital social media, and how far LinkedIn has gone with some of their higher ed vertical, there's tremendous opportunity for using web analytics using digital analytics, finding unique ways to leverage social media to reach learners at all stages of that funnel, which I think still exists.
Eric
It's just a different kind of shape. I thinkthere is a funnel, but boy, I don't think you can draw it on a piece of paper. I think it has to be sort of a 3d printed, multifaceted thing.
Ray
A Dr. Seuss kind of a thing? Well, yeah, I think it's definitely important for enrollment management professionals and admissions professionals to gain digital marketing skills, whether that's a Hootsuite certification for $100, or going into HubSpot, and taking some courses or educating yourself on YouTube. These are critical skills. And unfortunately, I think admissions and enrollment folks don't ever really get credit for being such great marketing people, they do have to understand that.
Eric
That's part of the job, you have to you have to be a skilled marketer. I mean, we've even began to offer at Element451 a new enrollment analytics certificate program, because there was a need for this, this training, this upskilling. But you know, Ray, any final thoughts as we as we close out the show today, I really appreciate you coming on.
Ray
I really appreciate the conversation, Eric, anytime would love to come back. ANd non-traditional sources, what I'd love to leave you with, that is all we're going to have soon. If anyone's looking at "well, because it's from a university, I'm okay with it." The universities are already building non traditional brands, they're doing so so they can create the kinds of credentials that you just said like Element451 is created. So I think as long as the content is good, and the quality is high, and the delivery takes the learner' s experience and into account, I say go for it. That's terrific. And you'll see more of that in this space.
Eric
I love it. I love it. Well, hey, Ray Lutzky, thank you so much for coming on In Your Element.
That was Ray Lutzky, Director of the Academic Network at InStride, which you can find instride.com. Thank you for listening to In Your Element brought to you by Element451, and part of the Enrollify Podcast Network. You can find more about the Element451 Student Engagement CRM at element451.com. And if you liked what you heard, please give us a rating and review and follow along on Apple Podcasts, Spotify, or wherever you get your podcasts. I'm Eric Stoller, and we'll see you next time on In Your Element.
---
There's More
Related Articles