Email Software That Does More for Higher-ed
Top marketers use segmentation and automation. Learn why admissions pros should too.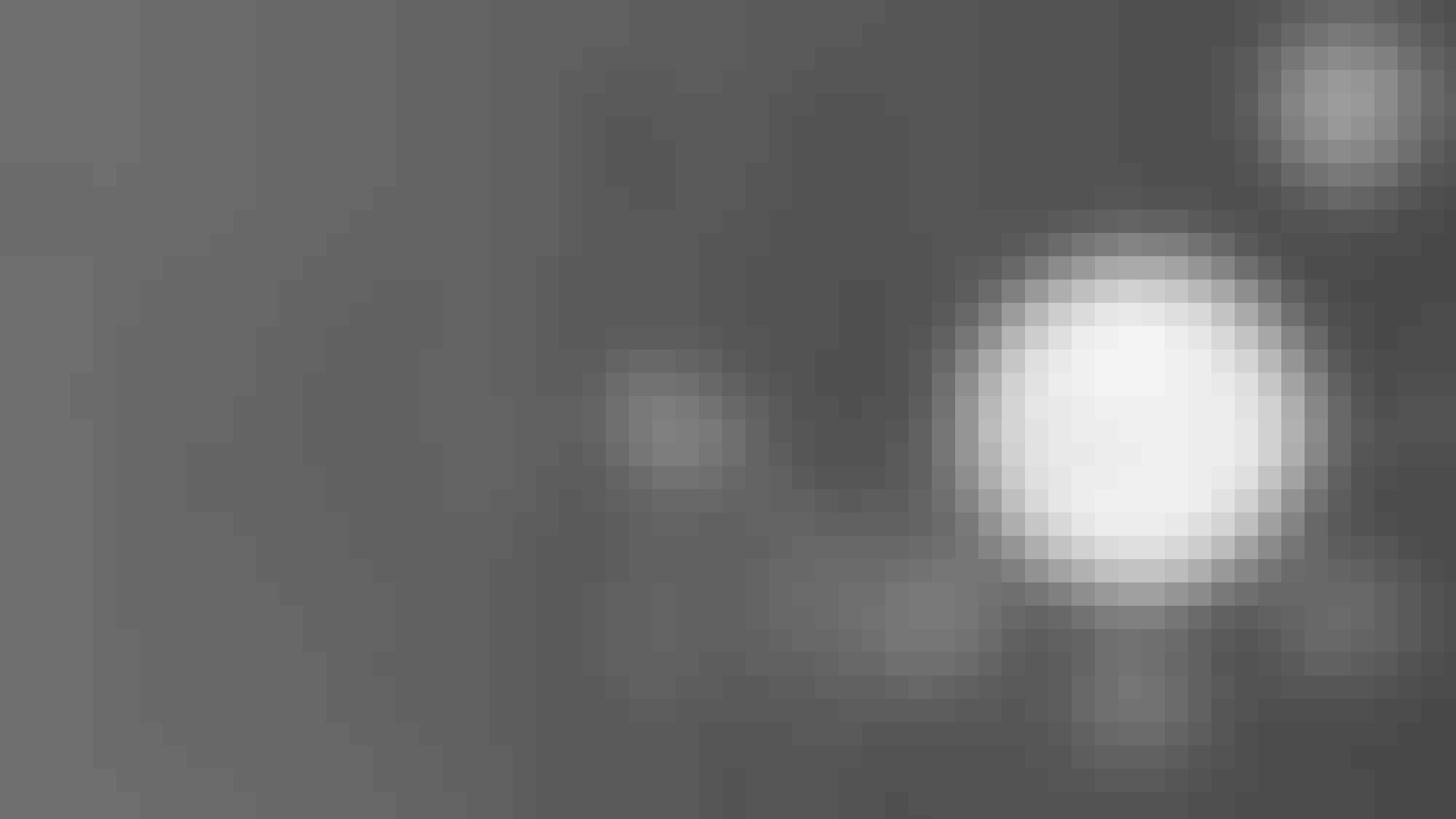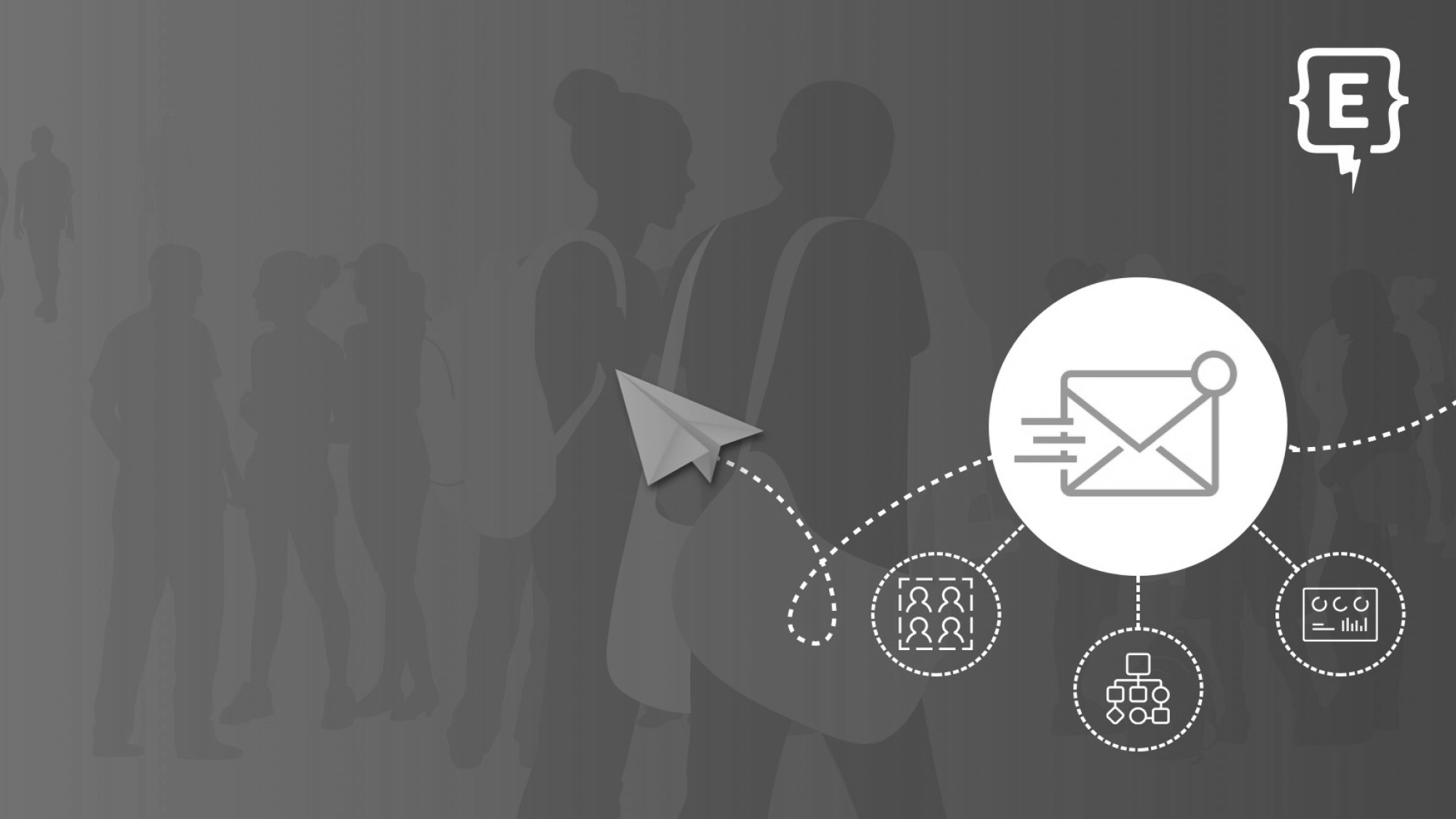 Your team recently found out that the dean of engineering was invited to give a talk in San Diego next month. The team decides to organize an admissions event to occur while she's in California so she can meet interested prospects. Your task is to publicize the event. Emailing interested students is a must. 
Marketing professionals who get the most return on their email investments rely on highly targeted campaigns. Fifty-one percent of marketing influencers told researchers at Ascend2 that the ability to segment email lists is the most effective personalization tactic. Fifty percent stressed the importance of individualizing email campaign messages.
51%
of marketing influencers say the ability to segment email lists is the most effective personalization tactic
50%
of marketing influencers stressed the importance of individualizing email campaign messages
Finding Your Target Audience
For the assignment at hand, how would one create a segmented list from all prospect email addresses? What counts as "interested"? The criteria might look something like this: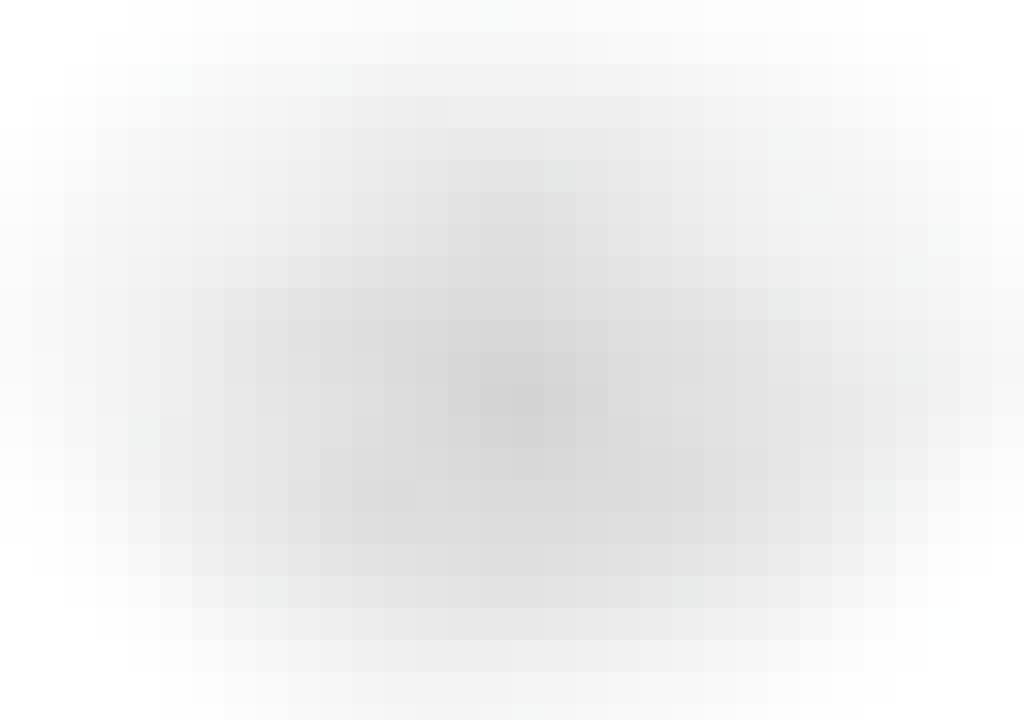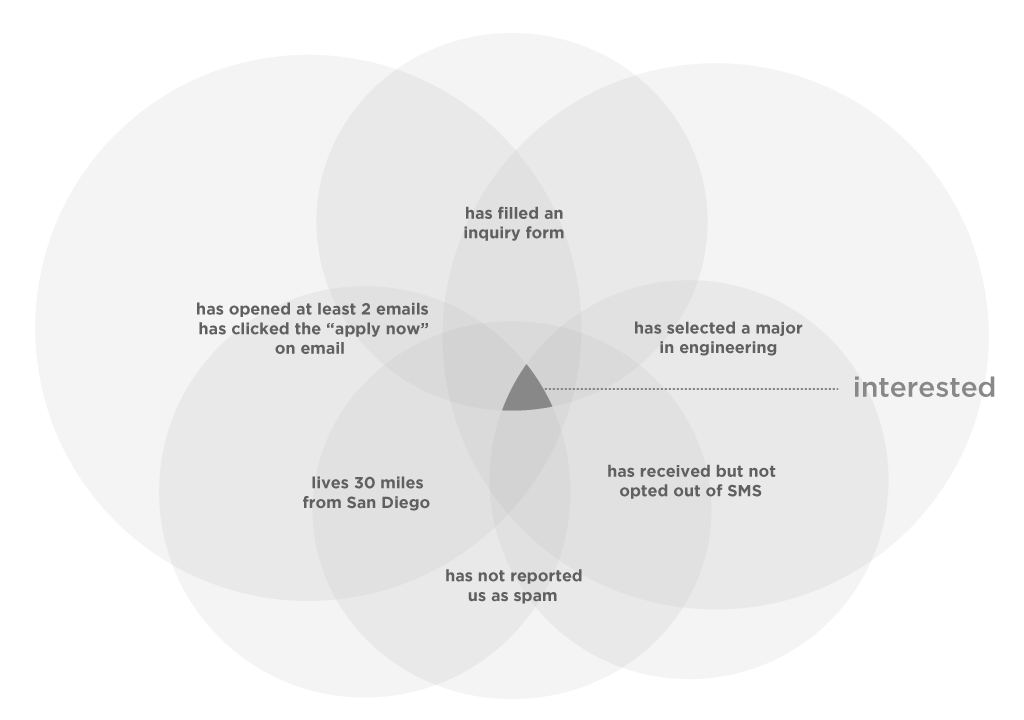 interested = 
has submitted an inquiry form
has opened at least two emails
has clicked "apply now" on an email
has started an application
has selected a major in engineering
has received but not opted out of SMS
lives 30 miles from San Diego
 
Such criteria would yield a list of students most likely to open the email and register for the event. But for many admissions offices, developing the list would be extremely time consuming. It would require collaborating with staff in other departments who manage data from applications and other sources. Errors could creep in. And it wouldn't be reusable. For example, if the dean of performing arts hosts a similar event in a few months, you couldn't just change the major to update the list. You'd need to start from scratch.
Enter customer relationship management (CRM) systems like Element451. Element451 is an integrated suite of higher-education software modules. Student data and activity is connected across modules. For instance, data from App451, the platform's online application builder, syncs with Campaigns451, the email marketing module.

A segmented list that might take days or even a week to build with disparate systems takes seconds to generate with Campaigns451. Platform users filter contacts to narrow down and segment their list. Filters generally fall into the categories of demographics and behaviors. Demographics are what people have, e.g. an address 30 miles from San Diego. Behaviors are things people have done, e.g. started an application or opened past emails.

Segments can be saved for future use or edited for other campaigns.
Set It and Send It
Top marketers are also benefiting from automating aspects of their communication plans. Autopilot surveyed high performing marketers (people who reach 80 percent or more of their lead or performance goals). They found that 64 percent send automated emails to their contacts at least once per week. 
4X in 2 Years
increase in marketing automation adoption
64%
of high performers send automated emails to their contacts at least 1X per week
Users of Campaigns451 set up automated messages (email and SMS) with what are called workflows. Workflows organize communication plans into steps. Each step starts with an action, such as sending an email. People are added to or removed from the workflow based on triggers, which are things they have done, will do, or a segment they belong to or are added to.
Workflows can be as simple as having a thank you message automatically sent to prospects who complete an information request form. And as complex as a combined email and SMS campaign that spans the entire application process.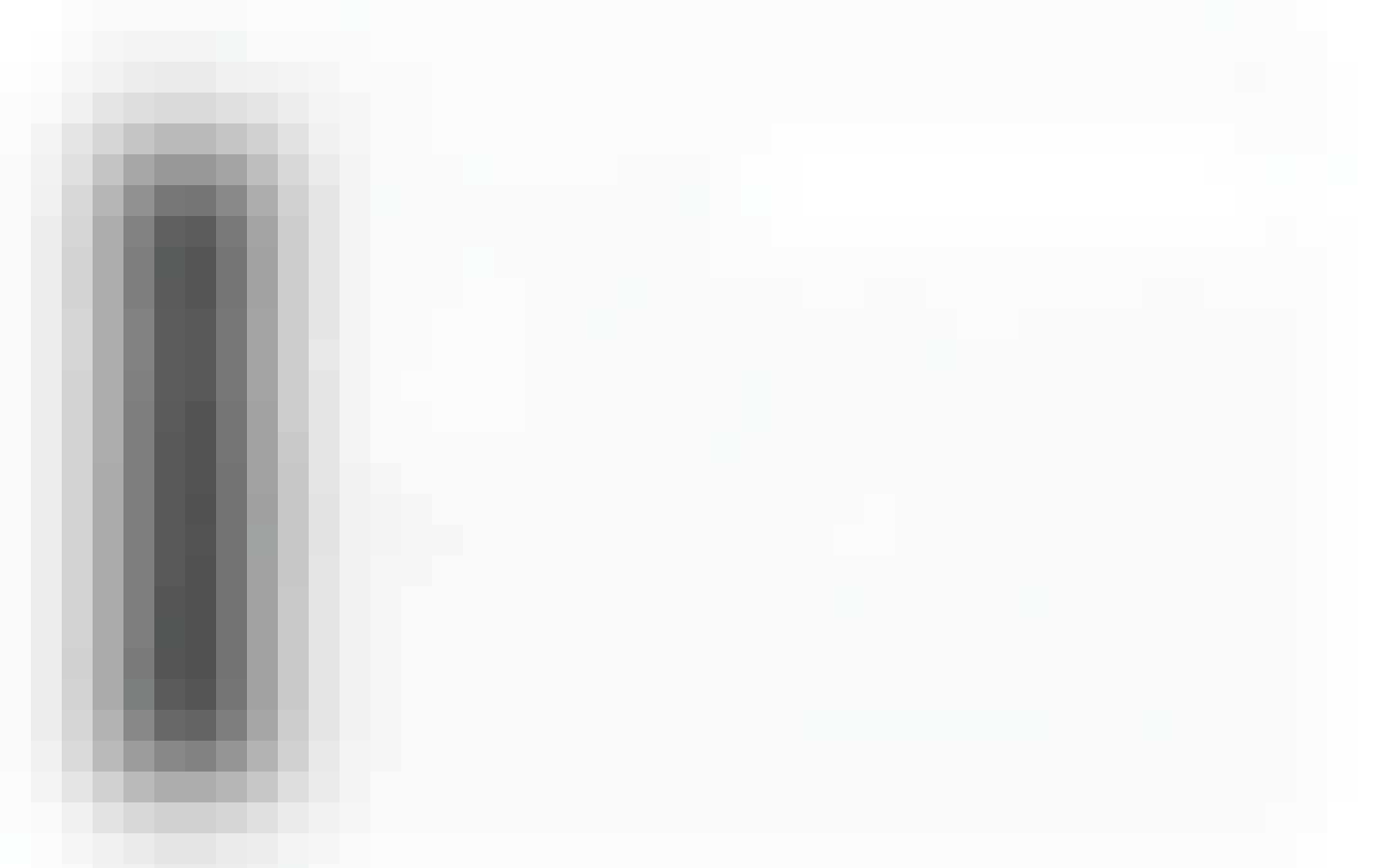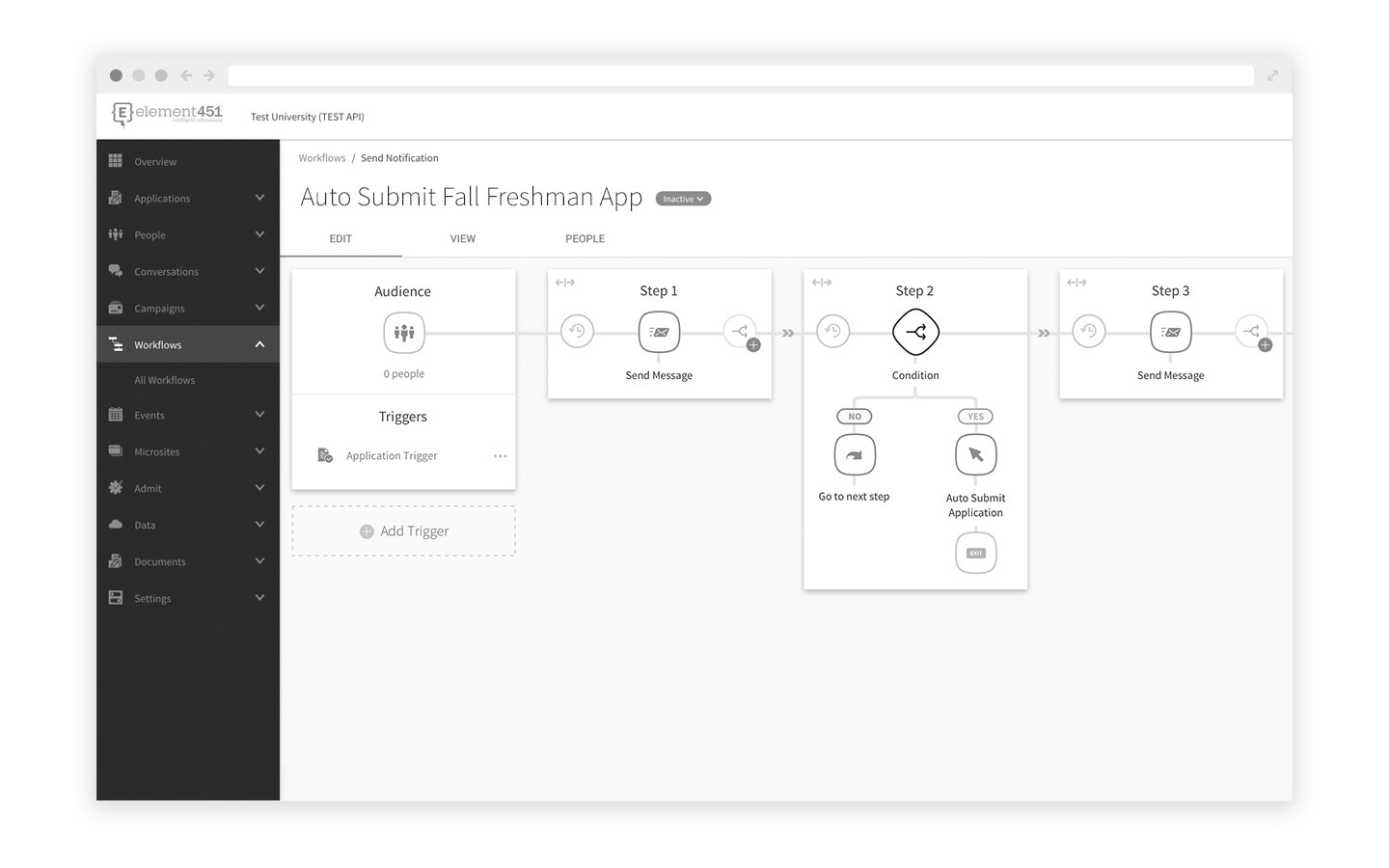 An applying workflow might include an email or text that's scheduled to send a few days after someone starts an application. It would encourage them to complete their application. The idea is akin to the emails you receive when you add something to a cart on an ecommerce site but don't complete the purchase, what's called an abandoned cart. Emails about abandoned carts have a 40.5% open rate according to an eMarketer report.
Workflows aren't limited to sending emails. They automate other actions. For instance, immediately after an applicant has filled in all of the required fields in their application, they receive a message letting them know that their application is ready to be submitted. It tells them that the school can submit the application on their behalf, or, if they want more time, to click a button saying they're still working on their application or login and continue on their application. If they don't take action within 48 hours, the workflow auto-submits the application. If they do click the button or login and continue working, the application remains un-submitted and the applicant stays in the workflow. Staying in a workflow means that a person continues on to the next step.
Benefits Besides Saving Time
Sixty-four percent of marketers say they saw the benefits of using marketing automation within the first six months of implementation, according to a Regalix study.
The most obvious benefit of automation is saving time (once the automation is set up, of course). There are less obvious ones.
Creating workflows invites a more strategic approach to devising communication plans. It helps teams better leverage their data and technology. Auto-submitting applications is one example.
Another benefit that seems counterintuitive is the personalized nature of automated messages. "Automated" connotes robotic or cold, the opposite of the one-to-one feeling great communicators strive for. However, automated messages are delivered in context of what a recipient has done or is interested in. This makes them automatically more relevant and meaningful.