Innovation is Turning Colleges Into Tech Companies — and Why Cliff Holekamp Believes That's A Good Thing by Sirley Carballo · Oct 11, 2021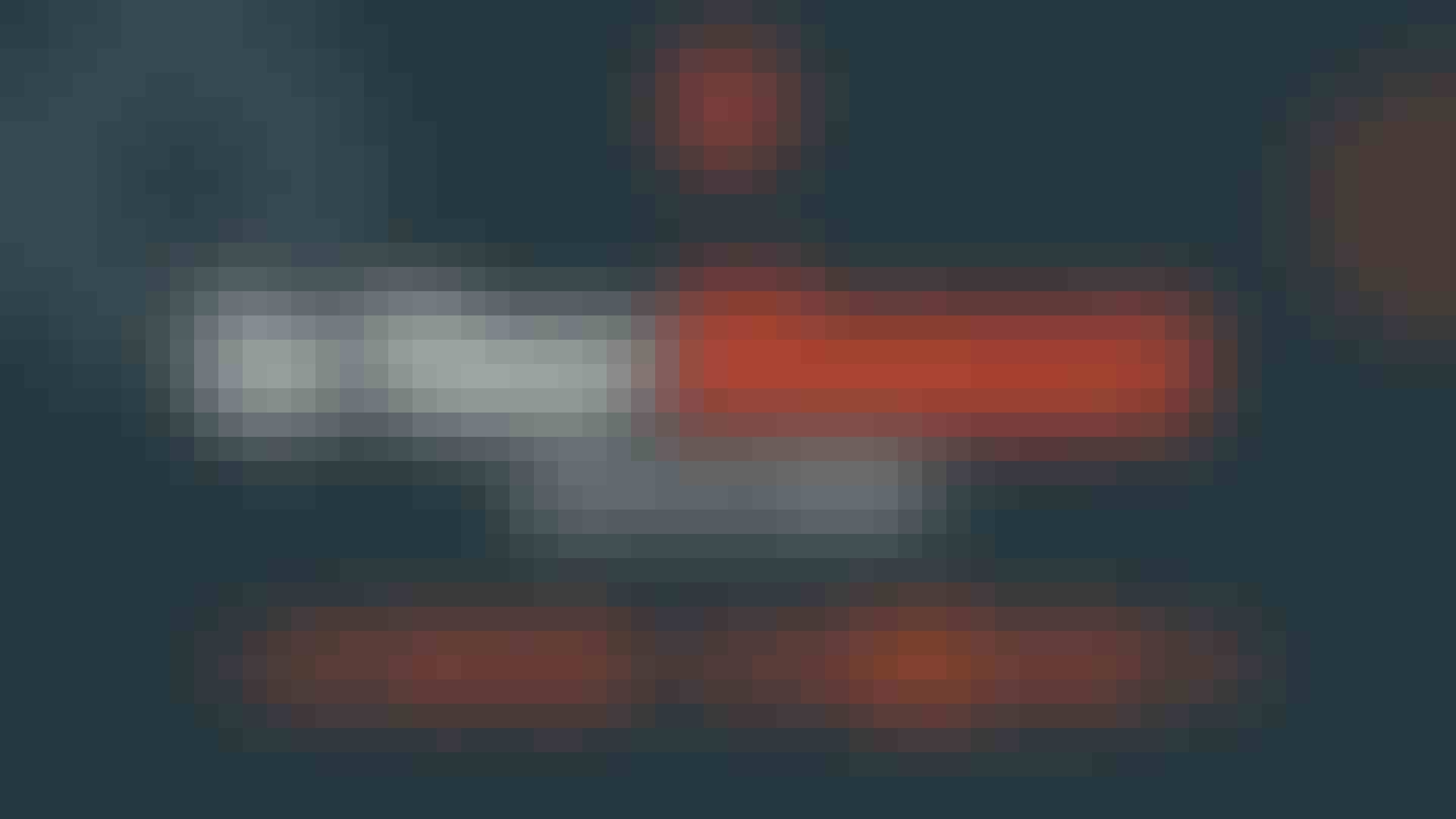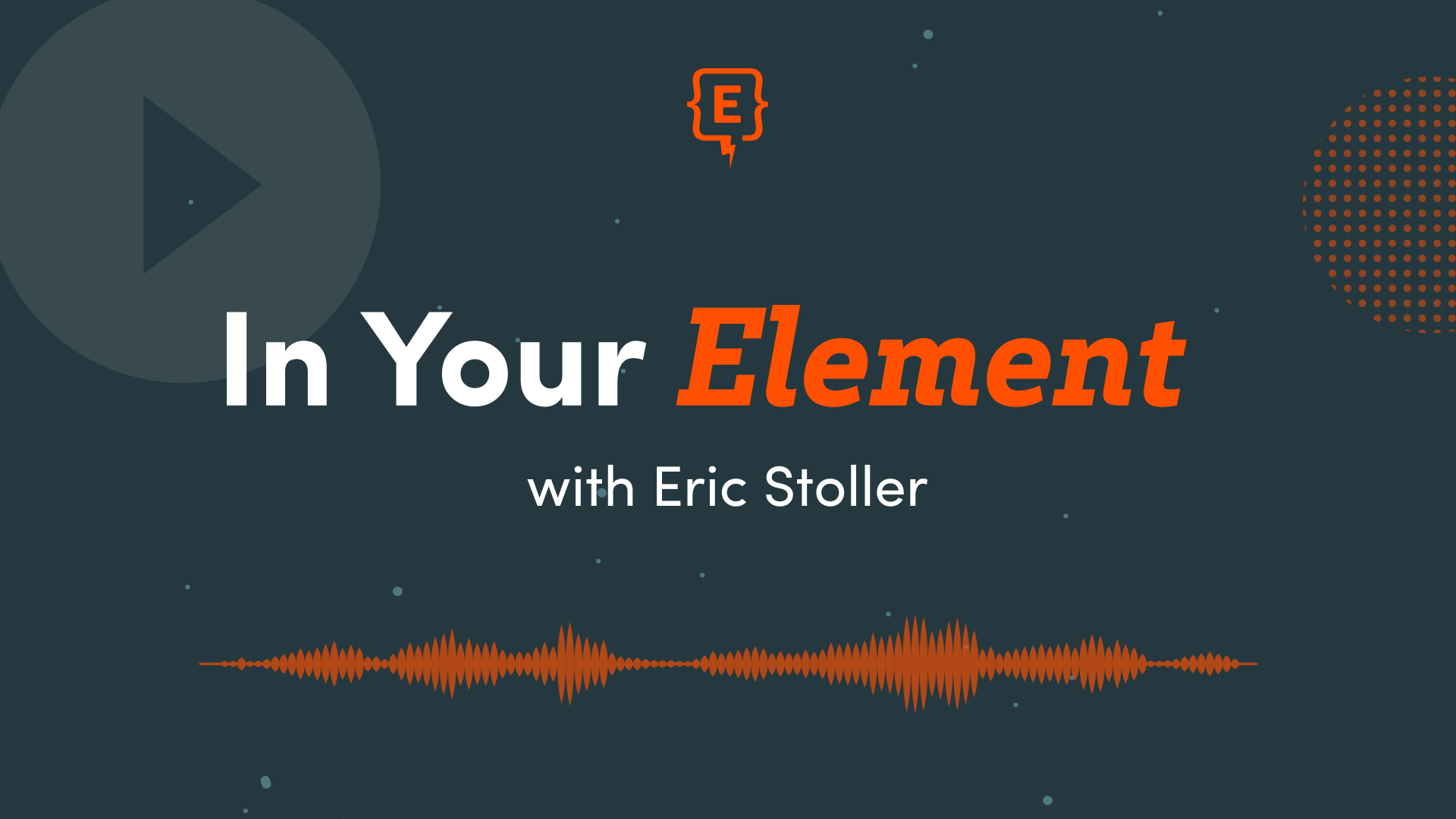 On our latest episode of the In Your Element Podcast, host Eric Stoller chats with Cliff Holekamp, Co-founder & Managing Director of Cultivation Capital. Eric and Cliff discuss why university programs like entrepreneurship are becoming more and more popular and how the rise of technological innovation across universities is turning colleges into tech companies. Other topics include:
The ethical and financial ramifications of a needs-blind admissions model
Why university programs like entrepreneurship are becoming more and more popular
How recruiting and retention go hand in hand
The rise of technological innovation across universities and why colleges are really tech companies If you look 10 or 15 years ago, technologies were tools. Today, technology is a strategy. Full Transcript of Episode 3
Cliff
Any organizational leader and now, today particularly, educational leaders need to recognize that either they need to run a technology company, or they're going to find themselves being uncompetitive. So I strongly urge anyone who doesn't think of themselves as running a technology company to think twice and ask themselves what that means. And are they ready?
Eric
Welcome to In Your Element, a podcast in the Enrollify Podcast Network brought to you by Element451, and advanced student engagement CRM, providing higher ed institutions with a competitive admissions advantage from recruitment to enrollment through the use of AI. On each show, we ask five questions about current challenges, exciting opportunities, and what's next in higher education. I'm your host, Eric Stoller. Today, we talked to Cliff Holekamp, Co-Founder, Managing Director, and General Partner at CultivationCapital, one of the investors of Element451 where Cliff sits on the board. He's also a member of the Board of Trustees of Washington Lee University where he graduated. And in 2019, at Washington University in St. Louis, as a professor of practice and Academic Director of entrepreneurship, he led the entrepreneurship program to be ranked number one in the world. Being on the investment side, entrepreneurship side, and teaching side, Cliff is uniquely qualified to answer the questions I've given him today. For Cliff, his career started where you might not have expected. IBM, where he went through a six-month training program.
Cliff
The entire focus of this program was the business application of technology. So it's a very practical firehose of education focused on how technology is actually applicable to solving business problems. So it was very much an applied technology curriculum, which was just wonderful training. When I first applied to that job when I was a senior in college, I was ignorant enough in technology to actually have written that email was one of my technology abilities literally on my resume. Embarrassingly, I actually wrote an email as a technical competency, which, even in 1996, was pretty embarrassing.
Eric
Cliff parlayed his email competency to a three-year career at IBM and then founded a startup that he would eventually sell to a private equity firm. After his exit, he started down the teaching path and has been in both higher ed and entrepreneurship ever since. From your perspective as a board member at Washington Lee, what's going on? How are things looking right now?
Cliff
Well, I think it's a challenging time to be on boards at any large institution. There's a lot of bifurcation in our culture, and our universities are microcosms of that. So, you know, any board member really wants to serve the entire community, right, and they want everybody to be well-served and delighted and feel included and feel valued in a community and we're kind of fighting broader culture where there's a lot of friction and fissures and divisions, dividing up our communities. And so trying to maintain a community with a lot of diverse points of view, a lot of diverse cultural experiences and perspectives and keep everybody, you know, happy in the same direction in the same boat, is really challenging in today's kind of macro cultural environment. And I find that universities often are the flashpoint for a lot of kinds of these broader national cultural issues. So I'd say it's challenging, it's difficult. I think COVID is been a huge contributor to those difficulties. There's a lot of different ways to approach COVID and there are very strong opinions on the best way to do it. And you want to serve everybody, right? And you want to create an environment where all perspectives are welcome. And it's hard to do that with some of these decisions which are very binary you know, you either require vaccinations or you don't. You require masks, or you don't. There's no halfway point. There are not a lot of compromises, there's not a way to let some people do it their way and other people do it another way. So I'd say that the last couple of years have been among the more challenging in the history of academic leadership.
Eric
Definitely and I just wonder too about the financial side of that. I mean, it seems like obviously with the polarization that is that exists, but how do you manage the financial aspect of that because regardless of the binary, that yes, no, right, wrong, do this. Don't do that. You still have to keep the lights on.
Cliff
You do and we've been very fortunate to have strong financial markets for the last few years, which has very much helped on the endowment side. So having a strong stock market, having low-interest rates, have been very beneficial from a finance perspective. You know, fortunately, at a school like Washington Lee, there's a huge demand for admittance. So we are fortunate to be able to, you know, have a premium product, and charge tuition for it. I will say, though, that we're very dedicated to having greater economic diversity. And part of that is moving towards a needs-blind admissions and be in a position where every admission is made without any knowledge or regard to the ability to pay. And we're very close to that. And having that be at 100% is a very important goal for us as an institution. And, of course, that just requires even more financial resources.
Eric
Right, when it's the right thing to do, obviously, it's an ethical move, but it's also it's a smart financial move because I was talking to someone the other day about discount rates, and everyone's sort of saying, you know, oh, discount rates are the wrong way to go. But at the end of the day, you still have students coming in, and you're still recruiting classes, just by way of how you're managing the cost.
Cliff
Well, it's right. You know, a lot of people don't realize that even our full-paid tuition students are subsidized. There's a sense that your full pay students are paying over 100%, that they're paying for themselves, and partially paying for scholarship students. And that's actually, at a school like Washington University, that's not true. You know, all of our students are subsidized by the endowment and most of that is the generosity of alumni who have come before and have donated to the school so as expensive as it as it is to "be full pay", full-pay students are still not paying the full cost of a university education.
Eric
Right right. By the way, if you ever go to a third university or institution, it's got to be like the University of Washington.
Cliff
100%. I won't even step foot on a campus that doesn't have "Washington" in the name
Eric
I feel like all your clothes, all the sweatshirts and things that you have, just say Washington, you know, like, if you go to George Washington University, or what have you.
Cliff
I might get a graduate degree at George Washington University, just to round it out. That's good.
Eric
I'm amazed. I mean, it really because when I was reading this bio, I thought, I'm gonna mess that part up, because it's so much Washington. But it's okay. I myself was actually born in Washington, Iowa. So you know, there you go. Now, you know, whenever I talk about the, you know, the Midwest, I think about my parents, and this can be the most random segue to try to get to the next question. But I think about you know, your comments around being an email expert, which my father being like, extreme Luddite that he is, is the reverse of that. For the longest time, the man was printing out every email that he would receive. So all of us wouldn't email my dad very often, because we wanted to save some trees. But when I think about today's environment, when it comes to communication, and you know, email's still a very reliable, consistent sort of professional communications currency, everybody uses it. But you know, I think about today's students, you could speak to this for maybe the students at Washington Lee, or some of the students whom you used to work with at the business school. But you know, how do you keep students today engaged when there are so many things competing for their attention?
Eric
Well, it is difficult and I experienced that where, when I was on the faculty at Wash U, that we would have opportunities that would go unfilled just because we couldn't compete with all the other noise to inform students about the opportunities right in front of them. We had competition prizes for startups, we had funding opportunities that we would put out there, and students, our intended target, still wouldn't get the message even though it was to their advantage to hear it. I think at this point, multi-channel is an important strategy. You know you come at students through the means that they use the most and for some, that might be emailing, for some it might be texts. For some, it might be social media. Honestly, ironically, also posting things in the halls. You know, I think it's all of the above. And you need to catch people where they are not trying to drive them to your channel, right? It's not about your channel of preference, it's about coming to people on their terms through their channel preference, where their attention span is at that very moment. So I'm definitely a big believer in the multi-channel approach as a way to try to break through the noise as best you can.
Eric
Yeah, and you go to where the parties are at, not create your own, and hope that everybody goes over there and joins you. You're talking about you know, Wash U in St. Louis. I used to work at the University of Illinois at Chicago, a similar kind of situation. You're competing for attention, versus a city and everything that can be done there and similarly using multi-channel, even print-based stuff to just capture people's attention as they're kind of making their way throughout their day. But yeah, it's an interesting conundrum. Now, obviously the students at Washington Lee, it's a bit of a different environment there.
Cliff
It is. It's a small town, rural campus, a really strong sense of community, high student engagement. I'd say that campus life is 100% of your four-year college experience where maybe at some large, you know, urban universities like in Chicago or New York, there's more of a come for St. Louis. Or St. Louis, there's more of a competition with other communities, right, with a larger urban area.
Eric
Absolutely. Now, you know, you were in St. Louis, for a while, obviously, I saw some of the retirement party photos on the web, it looked like, you know, you got a good send off there. But I was just curious, how did you take this entrepreneurship program to number one? And how does that relate now to the work that you're doing as a board member and edtech investor?
Cliff
I think there were three elements that were key to us growing the entrepreneurship program to what it is today. I think the first is being interdisciplinary. We from the beginning created a program that wasn't just for business students. In fact, business students make up a minority of the student population that takes entrepreneurship classes and participates in entrepreneurship programs, we were a fairly small business school. So if we're going to have a scale of offerings, we need to have a larger population that we're serving, which gives us the ability to offer more classes and more opportunities. It also is foundational to entrepreneurship to work with people with a variety of skill sets, and getting business students connected with engineering students and social work students connected with law students. That's the core of building a business team. And so we wanted to replicate that educationally as well. And so being interdisciplinary and working across campus, and basically just ignoring the internal divisions at the university, and just ignoring them, and serving the whole school, even if I was only being paid by one school was critical, and making that school tops in entrepreneurship. Also, being experiential, was extremely important. Entrepreneurship is a difficult field to pursue a young person because there isn't a clear path. Every path is distinct, is different, is tailored to yourself, which is the opportunity. But it also is what makes it difficult, because you can't have a clear vision of what your career path looks like. Because there's not someone else exactly like you who took it just before you did. like there might be in consulting or investment banking, or you know, many other career fields, which have very clear career paths and very clear hierarchical steps moving up the ladder. You're going to be a doctor, here's what you have to do, no question about what doctors need to do with their next eight years of their career to go from college to being you know, a medical practitioner in practice. And so getting those students to have real-world experiences, getting them working with entrepreneurs, getting them doing entrepreneur simulations is the best way to get them comfortable with what being an entrepreneur is like. And I would also say on the equity and inclusion standpoint, it's critically important because what you tend to see is most people that become entrepreneurs, have parents, uncles, friends, parents who are entrepreneurs, because they can picture it, they can imagine it, they can see what being an entrepreneur looks like. And so if you want to have entrepreneurship be an option for everyone. Even if they don't happen to have a parent who started a business, right, you need to be able to show that path firsthand. So being experiential is critical. And getting everyone to be able to see themselves as an entrepreneur, or see themselves as an entrepreneur and realize that's not what they want to do. Right? It goes both ways. In some cases, they're able to see themselves doing it and know that that is a fit. In other cases, it's just as big of a success if they see themselves in that role and they realize it's not a fit, and it's not what they want to do.
Eric
I guess the question, though, before we get to your third point, and hopefully, I don't derail this, because I think it's an excellent list so far. But I just keep thinking about the persistence element for entrepreneurship students, because you're going to fail, you're going to have times where you're tested. And you might think maybe this isn't for me, but that's part of it.
Cliff
Well, now, failure and success is not what I'm talking about when I talk about "is it for you". It's about how do you do in working in an unstructured environment? How do you do work in an environment which is highly ambiguous? How do you do an environment that has a lack of supervision and a lack of encouragement by superiors? How do you do in an environment that has a high degree of meritocracy, both on the high end? And on the low end, where outcomes, you know, on a case by case basis are going to be highly variable based on how well things are going. And so it's really about the cultural and structural elements of working in an entrepreneurial environment, it's not so much about wins and losses, or those personal experiences of having won or failed. And I'll tell you, there are really smart people who really like having clear set rules and knowing how to play the game, and they get really good at playing the game, and those people should become consultants. They're great at it. But they may not want to be an entrepreneur that doesn't have clear rules of how to play the game. And I know some really good people who really need a superior to tell them they're doing a great job. And you know, doing a great job, and only having yourself to pat on the back and not have someone else patting you on the back as well, that can be very demoralizing for a lot of people. A lot of high achievers thrive on that encouragement. So those elements are sort of independent of your personality. But certainly part of what makes you tick, if that makes sense.
Eric
Yeah, absolutely. Absolutely. Well, it all resonates in there. And by the way, if you have that third point that I totally interrupted you on.
Cliff
Third, it's similar, and that's being engaged in the community, and it goes back with creating, introducing people to role models, introducing people to mentors, and giving them that that firsthand view of what it looks like. And I'll make one other quick point about entrepreneurship. And that is, one of the biggest mistakes in entrepreneurial education is teaching entrepreneurship only to founders. It takes a lot more than a founder to build an entrepreneurial team—you need executives and all the other disciplines, and finance and accounting and sales engineering. All of those people who are working in that startup firm are working in an entrepreneurial environment and are working as entrepreneurs. And there are other roles in business that are entrepreneurial, that are akin such as real estate development, such as business development, such as sales management, which is clearly jobs that have high entrepreneurial elements, or high entrepreneurial qualities that aren't necessarily being a founder. And so I think one of the other important things we did early on at Wash U was had a broader definition of what it means to be an entrepreneur, and recognize that the skill sets that you teach an entrepreneur as a founder might be the same that you're teaching to an entrepreneur who's going to be the VP of sales, or who's going to be a CFO, or is going to work in venture capital or private equity and that there's a lot of crossover, and we're gonna treat those as always being in the entrepreneurial discipline.
Eric
I think that's really smart. Because I think a lot of times the sort of maybe popular discourse is super focused on that CEO founder role. But again, if using your ethos means that "yeah, there's there's definitely a part for me to play in that entrepreneurial space", which I think is probably why you were able to grow and build it to what you build it to. So obviously comfortable with ambiguity, with kind of having the confidence not to need someone to give you that structure and all those elements you were talking about. But how do you inject that into a board, at the university board, and as well as some of the stuff that you're doing with edtech?
Cliff
Well, on the board side, I think it's important to have people with a variety of perspectives. I think one of the most difficult things in a board is having board members who understand the higher education environment. There's a lot of people that might be very successful in business, or medicine, or in law, and might have all the qualifications of a strong leader, but they don't necessarily understand the culture of a higher education institution. And so it can be very difficult to convey that and to get them thinking within the confines of what is a realistic entrepreneur, or an educational environment, versus drawing back on their experience in a business environment, or legal environment or medical environment, which are all very different. So I think one of the biggest challenges is, is pulling the knowledge and perspectives and experiences, but then being able to translate that and apply that into tactics and strategies that really rest on the reality of the academic environment.
Eric
Are you saying it's a different world in the academic environment?
Cliff
It's a different world and that's okay. And I think that's something to that's hard to tell board members is that these other environments aren't better just because you know it and it might be great in some ways, doesn't mean we have to turn the academic environment into something else. You know, maybe we should try to apply what we've learned in these environments, but apply them in their in the context that is authentic. Back to academia.
Eric
Yeah, no 100% agree. Now, you know, you've invested in Element451 with Cultivation Capital. Why edtech? You know, why are you interested in that space now?
Cliff
Well, education is one of the most important industries in the United States. It's an industry that makes a tremendous impact on the community, I'd say right up there with the healthcare industry, right? Education and health care, just to me, are two of the most foundational industries in which we directly help people, right? So educators help people have a better future. And so I'm very inspired by having part of that role and enabling organizations that are helping young people find their futures, help them do it better. And so I think that it's an inspiring place to work. It's a place where we can make a difference. And it's an industry that's just foundational to our communities, and so many communities. The college is the most impactful and important organization in town. And I think that any ways that we can help those organizations also help the communities that surround them.
Eric
Nice. Now, you're on a board for an institution. And I've also outed you as an investor, which means in this podcast, of course, everyone's going to come calling and ask for 15 minutes of your time, or for 30, depending on who wrote the email now that they know that you're a master emailer. But the thing I keep wondering is how do you pick the right edtech for institutional success? Because there's a lot of people out there, a lot of vendors.
Cliff
Well, I think there's, from an investor perspective, one of the biggest drawbacks of edtech are long sales cycles. And the seasonality of those sales cycles that in some cases, there are a lot of decision-makers. So there's a very bureaucratic decision being made. And one of the reasons why I was really interested in Element is because it does not have a complicated decision-making structure. You know, your decision maker's very clear. It's the Director of Admissions, there might be input from other administrative leaders, Dean or a college president or a CFO type but ultimately, they're counting on that Admissions Director to make the decision. So very clear, decision-making environment. It's very not seasonal, very unseasonal. No right or wrong time of year to make upgrades and changes to your platform for admissions and enrollment. Contrary to many people's beliefs, it's a year-round effort. Everyone thinks it seasonal, that there's an admission season and the rest of the time they sit around and don't do anything.
Eric
That season is done. Now. It's all all the time.
Cliff
Wouldn't that be nice, right? So it's a year-round. So any time of year is now the right time to make a change. And we're not held up by the normal cadence of semesters and school years and faculty committees that a lot of other edtech companies are sort of beholden to. So I love just the clear clarity of the sales environment. It was one of the things I liked the best.
Eric
Absolutely, well to me, as someone who's been kind of covering the edtech space in higher ed for a long time, when I used to work for InsideHigherEd.com as a freelancer, who would kind of be focused on digital engagement. As I've seen, in the edtech space, there's been, one there's been a lot of contraction, a lot of people sort of joining up and two, and hopefully this doesn't throw a fly in the ointment for that simplicity that you were just mentioning. But we're really focusing on with Element now on this idea of a student engagement CRM, to go beyond that.
Cliff
You did not throw me off. Because this is following the exact same path that we've seen in subscription software and the business world. You know, at first, everybody saw the marketing world for softwares being focused at the front of the funnel. You get your pipeline of prospective clients, you sell them, you get someone signed up and marketing's done, and they're on to the next lead. And in the world of subscription software that's different now, right? Because there's recurring revenue, they need to recognize that keeping customers is as important as getting new ones. In fact, it's a lot cheaper to keep a customer than it is to lose a customer and then after replace them with a new one.
Eric
You know, you just basically said recruitment and retention in higher ed with just different words.
Cliff
That's right. And that's what we've seen for some time. In fact, one of our other portfolio companies, one of the first companies we ever invested in the history of our firm was a company called Gainsight. And Gainsight pioneered the idea of customer success in business and recognizing that you need to be active and proactive and making sure that your clients who subscribe to your software are successfully using your product. And getting value at it out of it so that they're not going to surprise you and cancel their subscription. And this is exactly where education is now going only a few years later. And that is, being equally as proactive about retaining students, as we are about initially recruiting and admitting those students. And so the idea that universities should put as much effort and resources and strategy into retention as they do to attract makes perfect sense. And I think in some universities, the Admissions Director is going to do both. And some universities will create a separate department that's going to be focused, you know, on retention, but will do so in a way that just goes beyond advising you. I'm just beyond helping people choose, you know, the classes they need for their major, that it's really making sure that those students are succeeding. So it's customer success, right? They're making sure that they're succeeding as a student in that university, academically, socially, career counseling, you know, across the board. Whatever the value proposition is that that school makes to their students upon admission, that they're making sure that value is being delivered for two years or four years.
Eric
Right? Yeah, especially I was thinking about community college leadership, and how, you know, speaking of wearing many hats, and not necessarily having as much budget or resource to just set up multiple departments. And so I think it's very important now, what should be on the agenda then for anyone who's in a leadership capacity now? Going forward in higher ed, what do they need to be thinking about?
Cliff
Yeah, I think that first of all, any leader in higher education needs to understand that they run a technology company. And I think that might be shocking. For some people, I think that maybe when people got into the business of higher ed, they didn't intend to run a tech company.
Eric
Wait, you call it a technology company and the business of higher ed, so we're gonna have some people really reacting to those comments already.
Cliff
They might and they may not like it, but that's the world we live in. And I will argue, there's really almost nobody who's in a leadership position in any type of organization that is not running a technology company. There is a great expression, that software is eating the world. And I absolutely believe that, that there's not a process that is managed by a human that won't eventually be done better by software. And so we need to recognize that leaders of all organizations, either they're going to recognize that they're running a technology company, or they're going to find themselves obsolete and beaten in the marketplace by those who are running technology companies. So I strongly urge anyone who doesn't think of themselves as running a technology company to think twice and ask themselves what that means. And are they ready? And some colleges are doing things like appointing Chief Innovation Officers to their presidential cabinets. Some universities are elevating the technology teams that they already have so that their CTOs or their tech teams are part of cabinet meetings. You know, there are lots of ways to go about it. But I think any organizational leader, and now today, particularly educational leaders need to recognize that either they need to run a technology company, or they're going to find themselves being uncompetitive.
Eric
I love that comment. My experience in higher ed is that those who are responsible for various technologies in an institution almost were behind closed doors, and you know, they weren't part of this whole ecosystem of an institution. And so, therefore, you had disparate technologies, and some people had access to the good stuff. Some people had access to great stuff, and then others had maybe access to nothing. And it's a competitive marketplace. Students have a choice, why would they go to a school that is running old tech?
Cliff
I think the difference was if you look 10 or 15 years ago, technologies were tools. Today, technology is a strategy.
Eric
Well, I'm just gonna let that one hang out there for a while.
Cliff
You do things differently when you recognize that those aren't tools, they're strategies. And that means that you have different people around the table when you're making important decisions.
Eric
Yeah, absolutely. Well, it's, it makes me think of my last question because I keep thinking about what the next, I don't know, five to 10 years, what the top two to three challenges or opportunities are going to be going forward for higher ed if you have any thoughts on that?
Cliff
Well, I think it's going to get increasingly competitive for students. We're not seeing a large increase in the student population. I predict in that time period, we're going to see fewer international students, not just for COVID but I think that a lot of the Asian universities are getting a lot better and cultural attitudes towards the local colleges are improving and then the thought that you have to go out of the country to get a prestigious master's degree is waning. So I believe that the life ring thrown in by foreign students will not be there to the degree it was in the past. And we're going to just see that slowly decline over the next 10 years, certainly not grow. So I think it's going to be increasingly competitive to get students. There's also a high degree of competitiveness to get the students that everybody wants. Everybody wants a more diverse student body. And so those students are going to be in high demand. And it's going to be very competitive to get them. So I believe that one of the macro trends is going to be that it's going to be both harder for students to get into college and harder for colleges to recruit students at the same time.
Eric
What an ironic conundrum that is.
Cliff
I guess, it's not too much unlike other things in society that are just getting more complicated, but it's going to get more complicated. And what that means is that the best operators are going to win. And that maybe isn't a way that universities thought about things in the past. They didn't think about winning in the marketplace by being the best operator, by running the most efficient models, by having the highest customer service, by having measured outcomes that demonstrate you know, value creation, and success.
Eric
But Cliff can't you just have a pretty campus with brick buildings and a winning football team. And it's not gonna just work out?
Cliff
I think if you just put Washington in your name, that might be enough.
Eric
Probably.
Cliff
But you're exactly right. Those are great, and that might get someone's attention. But we're an increasingly data-driven society, and people want to see the actual outcomes and the way you drive outcomes is by being a great operator. That's where we go back to technology as a strategy, not just a tool.
Eric
I love it. Cliff, thank you so much for your time. Thanks so much for coming on the show.
Cliff
Thank you so much for having me.
Eric
That was Cliff Holekamp, General Partner at Cultivation Capital. You can check them out at cultivationcapital.com. Thank you for listening to In Your Element brought to you by Element451, and part of the Enrollify Podcast Network. You can find more about the Element451 student engagement CRM at Element451.com. And if you like what you heard today, please give us a rating and review and follow along on Apple Podcasts, Spotify, or wherever you get your podcasts. I'm Eric Stoller, and we'll see you next time on In Your Element.
---
There's More
Related Articles