What You Don't "Get" About Student Engagement — Colum Cronin's Advice for Student Success Professionals by Sirley Carballo · Jan 17, 2022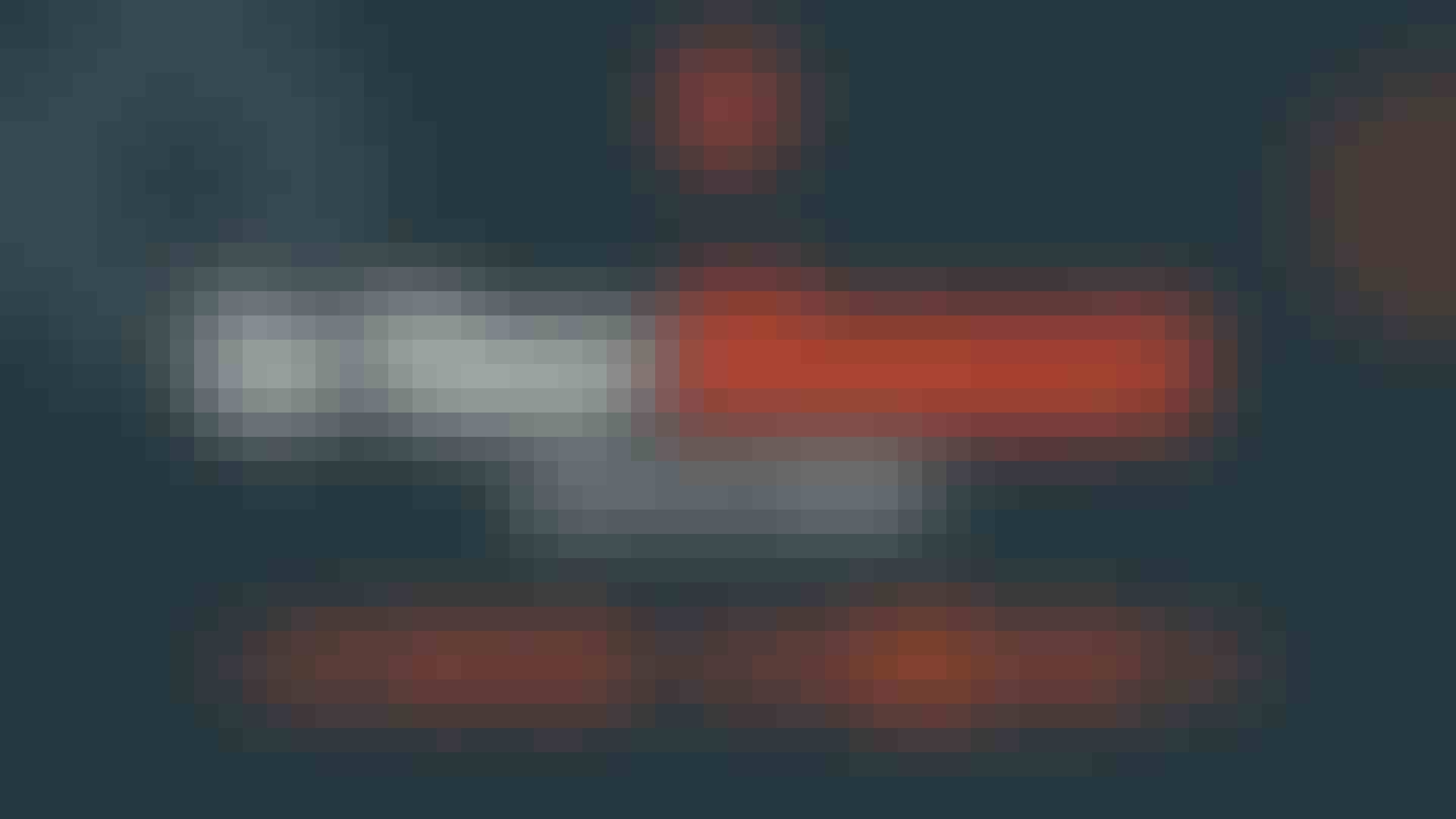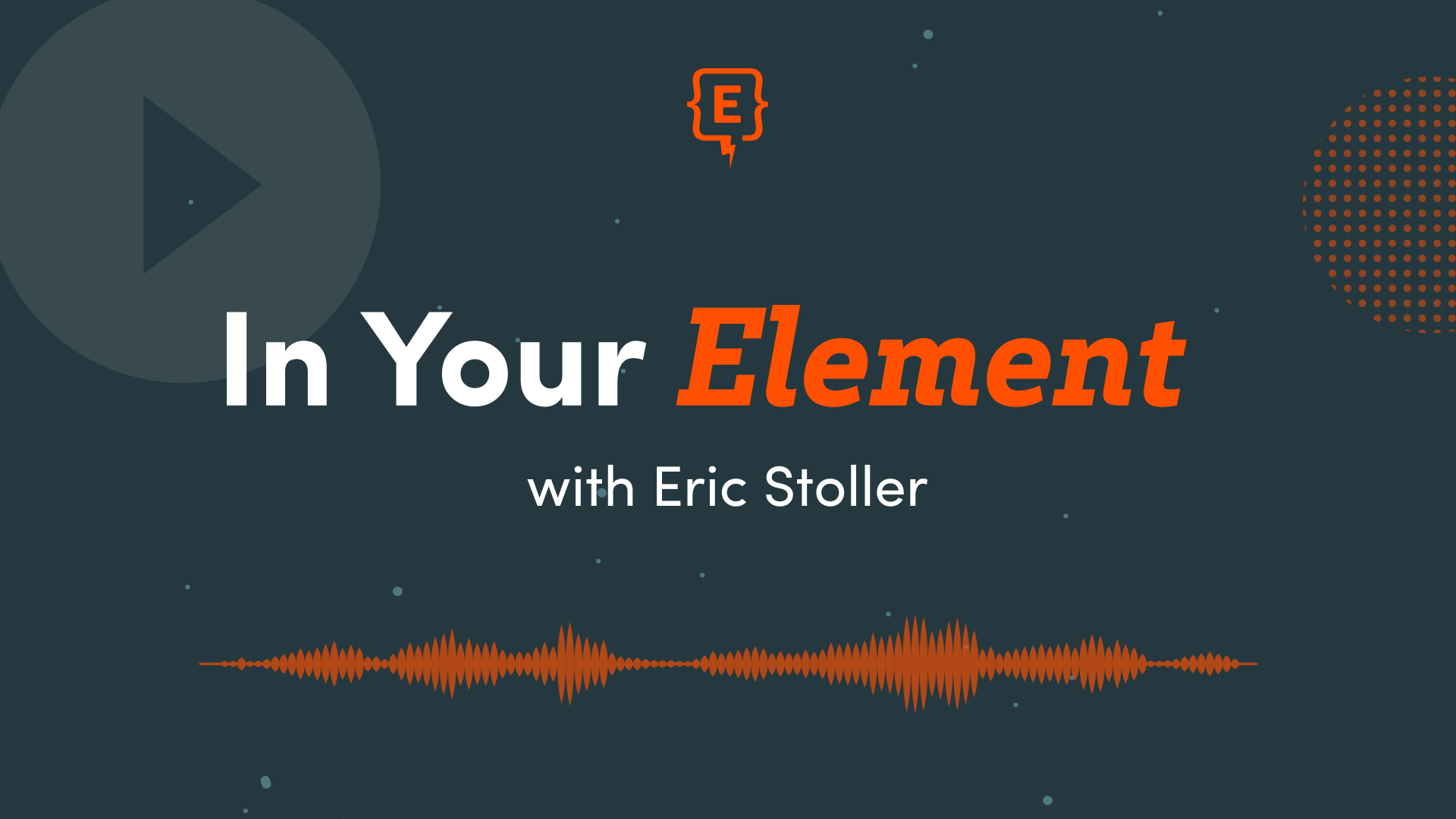 On this episode of In Your Element, Eric Stoller has an across-the-pond conversation with Colum Cronin, Senior International Officer at Dublin City University. Tune into this episode to learn the following:
Some of the biggest challenges facing student success professionals
What most universities don't "get" about student engagement
The future of student engagement and why it's not pizza
Some of the differences between higher ed in the US versus in Ireland There are so many amazing developments going on at our institutions in terms of computer science, in terms of data analytics, in terms of artificial intelligence, and yet the systems that the universities themselves are using are not at the forefront. Full Transcript of Episode 10
Colum Cronin:
Attendance does not equal engagement because the way in which we tend to assess and monitor student engagement tends to be all around attendance. We held an event and a hundred people attended. Okay. But did they leave two minutes after the free pizza?
Eric Stoller:
Welcome to In Your Element, a podcast on the Enrollify Podcast Network, brought to you by Element451, an advanced student engagement CRM providing higher ed institutions with a competitive admissions advantage from recruitment to enrollment through the use of AI.
On each show, we ask five questions about current challenges, exciting opportunities, and what's next in higher education.
I'm your host, Eric Stoller, and on today's show from across the pond, Colum Cronin joins us to discuss some of the differences he sees in higher education in the US versus in Ireland. And we talk about the technology challenges our higher ed systems face and what we can do to engage students besides offering them free pizza.
Colum is the co-host of the Adventures in Advising podcast and the Senior International Officer at Dublin City University, and his career in higher ed, it all started back in college.
Colum Cronin:
I loved my time at college. I absolutely loved it. It was just brilliant. I got involved. I wrote comedy. I got involved in clubs and societies. I couldn't have had a better time. So when I was finishing up my master's thesis I had no idea what I was going to do afterward.
And there was a lady, she was really running the program, Henrietta was her name, and Henrietta said to me, "Listen, there's this program at the Cork Institute of Technology," as it then was. It's like a graduate ... We would say a graduate is somebody who's actually completed their study rather than graduate students. So she said, "Some student support program. I don't know a lot about it, but this guy, Kieran, runs it. You should give him a call."
So on Monday, I rang Kieran and I said, "Listen, Kieran, I heard about the program. Could you tell me a little bit more about it?" And he said, "Sure." So I said, "That sounds fantastic." And he said, "Yeah. Tell me a little about you." So I did. And he said, "I'll give you an interview. Could you pop out with a CV?" I said, "Sure. When?" He said, "Now." "Yeah. Okay. Fair enough, Kieran. Yeah, grand."
So I popped out, got the bus at the time out to Bishop South CIT, did the interview, became the first non-CIT grad to work on their student support team. And that was ... Boy, it was a year-long program where we ran a support house and we ran the info desk. So we'd host events in the house in the evenings to then help students settle in. Things like karaoke nights, games nights, cake sales, loads of different bits and pieces. But that was a great introduction, I suppose, to student support.
Eric Stoller:
You can hear the passion in his voice. And after Cork, Colum served at the American College of Dublin, Trinity College of Dublin, and now at Dublin City University, where he continues to advocate for student engagement and support.
Colum Cronin:
I'm a big believer in students. I don't think anyone is more invested in an institution than the students. I think they should be involved in every aspect of it. And I've had it said to me, "What about if they make a mistake?" I'm, "Anyone can make a mistake. Do you think that just by having a work contract, you're making a mistake?" No, you're not. We all can. We all learn. And obviously, people need training and support, but that goes for anybody. So my time with that group in Trinity was fantastic.
Eric Stoller:
And it sounds like you were using data to drive decisions.
Colum Cronin:
We were. We were using data, but we were using both qualitative and quantitative data because I think that is key to any successful institution is going to be that you listen to your students. We can implement it, but if we are making a decision without the data from the students, you are in all sorts of trouble.
Eric Stoller:
Yeah. Well, thanks for sharing all that. I mean, I think the genesis of this show is we had this idea around, let's ask every guest five bespoke questions, or if I was in America, five custom questions, right?
So, Colin Cronin, here are your five bespoke questions for the show: The first question is before the pandemic, what were some of the biggest challenges facing Student Success professionals, specifically across the pond in Ireland?
Colum Cronin:
So there are a few of them that come to mind. And maybe one of the things that's very different over here than it would be for perhaps your listeners, is probably one of the challenges around professionalization. And we don't have that, as such, or certainly not in the way that it exists in America.
The education pro ... We don't have those bespoke masters programs or the educational doctorates that really dig into student affairs, Student Success, advising and things like that. Beginning to maybe come a little bit more on stream, but I would still say rare, not even ... So I think that's a piece, and we don't have the representative bodies.
Now, don't get me wrong. There are absolutely ... There's Student Affairs Ireland. They do great work. If people, after listening to this podcast, say, "Colum said there are no representative bodies,"-
Eric Stoller:
No, way to go, Colum.
Colum Cronin:
... there are, but they don't have ... I'm thinking about, say, in the UK for international students, there's UKCISA, and UKCISA have a government mandate to carry out training, what's called tier four training. And only if you get the training can you dispense immigration advice in the UK.
That does not exist in Ireland. There is no training body that provides the training on immigration. And ICOS, who are the representative body for international students over here do phenomenal work and they run a great fellowship program, which brings students from many areas of the developing world to learn in Ireland and it's all funded. It's a fantastic program, but they don't have the remit that maybe UKCISA do. And I suppose some of the institutes, the organizations that I see, they obviously don't have the funding that an NACADA does or that a NASPA does that allows them to do that training on a huge scale.
Eric Stoller:
NACADA being the academic advising home base association. Then NASPA being one of the primary student affairs or student services associations. I'll just translate some acronyms here.
Colum Cronin:
Yeah, no, it's good to do that. And I think because of that because the lack of specific qualifications ... And if you were a chartered account, there will be ... You're a registered chartered accountant and people know, "Oh, I can check the list. And, yes, I can see that that's who that person is." And if you're a medical doctor, you have that.
If you are a Student Success professional, you don't have that and sometimes that can prove challenging in trying to ferment change because it's looked at as, "Well, you're not an academic, therefore, why are you trying to get change within this educational institution?"
And I think that's definitely a challenge, is to get the decision-makers to see you as professional, to see you as informed, to see you as educated. That's not across the board. It's just, sometimes it comes up in different aspects. So that was one of the things that I would say was certainly a challenge in terms of the pre-pandemic.
And I think another area that probably touches on what you're working on and what Element it would be, universities here are struggling in a fully digitized world. They're playing catch up. And that goes across the board. Again, there are some people doing some fantastic work, but you get a lot of websites that aren't great, that aren't optimized for SEO. The links don't take you where they should, they aren't designed the way in which students use them.
Our students tell us they google a question and then put the institution's title at the end of it to find that information. So if you don't optimize for an SEO, then you're lost, because a student doesn't go to the website and look their way through it. So I think that's an area that probably needs to change.
And I think even in terms of the student journey because I'm involved in all aspects of it, our systems, our CRMs, are clunky and they don't deliver for the student experience, either for the student or for the staff using it. And I think about the way in which I love aspects of technology and I'm sure you do. Maybe it's your phone. Maybe it's with this platform that we're using to record this. Maybe it's Stripe, transformed online payments. Maybe it's Spotify.
But who talks about their CRM system, loving it? Certainly not here. And I think that's an issue because I see students who maybe are coming from internationally or are trying ... Maybe English isn't their first language ... Are trying to use systems in a different way and this system doesn't talk to this other part of the system and they're being sent ... "I have to go here to get this letter, but I have to go to this office to get a fee receipt and then I have to go to another office."
What's interesting to me about that is higher ed is full of brilliant people, some of the best and the brightest, and be that either students or academics or staff, but it operates at a glacial pace when it comes to technology. And don't get me wrong. There are other industries that do the same: The legal profession, I'm looking at you.
But I just find it interesting that there are so many amazing developments going on at our institutions in terms of computer science, in terms of data analytics, in terms of artificial intelligence, and yet the systems that the universities themselves are using are not at the forefront. They're not innovative a lot of the time, they're not intuitive a lot of the time.
Systems is an area that, in a pre-pandemic world in particular, that we really wrestled with and struggled with, I would say.
Eric Stoller:
I was going to interject because there's a lot of high level talking points out there around people saying, "We've experienced, I don't know, five years of digital transformation in five months' time. Things that were maybe a possibility or we'd like to have moved far faster."
But it's interesting that the people have, as you say, these clunky technological platforms and maybe why they settle for those? And maybe ... I don't know if it's a question of budget and resource or is it a question more of just knowledge and awareness of what's out there, what's possible?
Colum Cronin:
It's probably a little bit of both, I would say. And certainly in the higher ed space over here, there is nothing that has really looked, I think, at the student journey and said, "Oh, okay. That's how that works," and take it in.
So people have created systems and some are better than others, but they all tend to have bits added on here and there. So you have this car that has lots of different bits and pieces hanging off of it and it suddenly has a different suspension than maybe the rest of the car. And all of a sudden you're putting an extra exhaust on to do this.
And I think that that's definitely part of it, is time, is budget and is just a full understanding because you have so many different cohorts of students who do have different needs and requirements. And this is not just technological systems, this is all systems where we design it for this group of students, but maybe international students have a different need or mature students have a different need or another group of non-traditional students have their needs. And have they been considered?
And suddenly you launch your system and you think, "This is fantastic," and then it's only after the fact that somebody says, "What about this cohort? Can it do what they need?" And then it's, "Oh, oh. We hadn't.
Eric Stoller:
Yeah, well, it's personal ... It's using the best technologies of the day to personalize that engagement. And I think you mentioned the student journey as a whole, and it makes me think institutions ... And, please, let me know if this is the case with institutions in Ireland, that institutions over here will spend a significant amount of time and investment when it comes to all things digital for recruitment and trying to bring students into the institution.
But then what? What about once they set foot on campus or they log in for the first time? What does that engagement picture look like? And it sounds like it's a combination of a variety of different things. It's not very joined up. You use the analogy of the car with lots of different things built onto it.
You talked about the biggest challenges pre-pandemic. What about right now? How are things looking?
Colum Cronin:
So some of the same challenges I think still exist, but-
Eric Stoller:
You didn't upgrade. You didn't upgrade to new systems?
Colum Cronin:
Well, no, we upgraded somewhat and there are definitely things that I think in terms of the technology and the way in which students use it, which have definitely improved. And the fact that we had students who remained in their home countries but were studying at the institution, that forced a lot of change. So that was good.
But I think one thing that existed previously, but that potentially exacerbated, at least from my perspective, was a piece around cultural awareness and perhaps sense of belonging, as well. Because I don't know if this is the case everywhere, but in Ireland, in high school, you don't tend to do very much around culture. You don't really learn what culture is. How we create culture? Why we create culture? What it means for you?
And our classrooms, it's changing, which is great and much needed, but Ireland is still relatively monocultural, especially outside of the big cities. And so students go to the high school and then come to an institution that is 25%/30% diversity international [inaudible 00:14:55], and they don't understand the cultural differences.
So sometimes they'll think that ... So an example of that, I would say, would be ... I know sometimes our students say to me, "This group of students don't speak English." And I would say, "Why I know those students. They definitely speak English. Why do you think they don't speak English?" "Oh, they don't ask questions in class." And that, to the students, is the proof that-
Eric Stoller:
That's just a cultural-
Colum Cronin:
It's a cultural piece because, for those students, you listen to the lecture, you respect the lecture. It would be seen as offensive to ask the lecturer questions. But if you don't do a cultural piece, to me, ... We sometimes do a lot with international students where we say, "This is what Irish culture is," but we don't do anything with our domestic students to say, "This is what culture is and how we create it."
So, to me, ... And that was a piece that came up really during the pandemic where the students are even more segregated. You had students studying in their home country. So they never got the opportunity to really mix or to learn from one another. And I think that sense of belonging is so important in terms of your, not just retention, but we know that, but we know that students, like the data tells us, the research tells us, the students who have that sense of belonging, they do better academically, they do better socially, they are much more likely to give back to your institution.
It is in your interest in so many ways to ensure that your students have a sense of ... It will benefit your institution in almost innumerable ways.
Eric Stoller:
It's the recipe, the formula, whatever you want to call it, it's there. It's persistence. It's around ... Maybe in the past we would call it retention, but it's the sense of belonging generates positive outcomes, namely for the students themselves. And without systems that are joined up to engage those students ... And I don't know about you, but a lot of institutions over here, they're, "Well, we've got to send an email to all of our students. We're not sure how to go about that. We don't know if they're actually reading the email." And it's just, "Dear generic." It's not personalized to that person.
And even just the data around, did they open it? And what if they didn't open it? How are we going to get it back to them? Are you just hopeful?
Colum Cronin:
And is it targeted enough? Because we all got bombarded with more information, though, than we ever have. And so I have this issue when people say about students don't open emails. I'm, "No, people don't open emails."
Eric Stoller:
Please share.
Colum Cronin:
I don't open emails. This is not a student issue. It's the same when I hear, "Oh, students are always on their phones." I'm, "Look around at a conference. This is not a student phenomenon. This is a people phenomenon." And we seem to just put this on students. It's not a student thing. It's that we're all bombarded with information, and unless it's specific and targeted to you, it's not going to be relevant. You're just going to go, "No. I'll hurdle that and I'll worry about that later on. I don't even need to."
Colum Cronin:
And so, I guess, I can tell you that when I hear about open rates when an email goes out about immigration and it's to the students who are an immigration need, the open rates are-
Eric Stoller:
Huge.
Colum Cronin:
... way above 95% because it's information that those students need. So what you need to look at, I feel, is targeting. If it's information that's going ... Why are you sending it to all your students? Or why are you sending it to all your third years when it doesn't apply to all of them? I think we need to assess and address that. And some of that I think is systems because maybe it's not possible to drill down to get that list really easily of who it should go to.
But, definitely, when I hear students don't do this or students don't do that, I say, "Is this students, or is this a people issue?" If we tell us, "Go back," would we discover that this is an issue where the problem is something else and we are saying that it's students and we're putting it on them and it's not the case.
It's just that you can now go ... I have a phone beside me. I can go on Twitter. I can go on Instagram. I have a television in front of me. I can go on Netflix. You have so many different options. You're being bombarded all the time. You've got to make decisions because you can't do it all. And yet we expect students to open all their emails?
Eric Stoller:
Yeah, it's what they call the attention economy. You have only so much attention, so much time, so much bandwidth.
Now, I'm going to move a little bit. So you've talked about the challenges and the things that maybe are a little bit ... That needs to be improved, but what seems to be working well in the face of all these challenges right now?
Colum Cronin:
I think people are working well. I think the commitment that Student Success personnel have to their students is phenomenal and the way in which they have gone about the past 18 months in ensuring that students are supported, is phenomenal.
Some of that comes with the risk of burnout and exhaustion. And there's that on the horizon if we're not careful, but the dedication that Student Success personnel have to their students and ensuring that students feel supported is phenomenal.
So that, to me, stands out above all of when the data tells us, both the hard data from the students, but also anecdotally, the education piece when students were learning online or even off-campus, that worked really well. The support piece worked phenomenally well. It was the social piece that students really lacked and missed out on because you can't replicate that online.
The digital space is not the physical space. And if you go to an event you can be on the periphery and I don't know anybody and I see you and you're standing there on your own and I wander up and I introduce myself and we get talking on the periphery. But it's very difficult to do that in a digital environment. It's just not as organic.
So the social part students really felt, but the support piece and the learning piece, the way in which the academic community, as well, responded to being told, basically, "Okay, from Monday onwards, all you're teaching that you've only ever really delivered for a physical in-person space, that goes online."
Eric Stoller:
From stone tablets to the digital environment. Go.
Colum Cronin:
Yeah. And they did it and they made it work. The response from students has been really good. So I think the adaptability and the resilience that everyone has shown has been incredible. I really do. And as much as there are the issues around communications, overall given what we've all faced in the last 18 months, it has been really phenomenal, the response I think from the sector.
I think people can be justifiably proud about the way in which they responded to COVID, they responded to student needs, was a perfect ... No, are there learnings? Absolutely. Are there things we can do better? Absolutely. There is loads that still needs to be done, but I don't think any of it came for want of effort.
Eric Stoller:
Well, thank you and the flock of seagulls who are accompanying you on this podcast for that answer? No, it sounds like you're, literally, it sounds like you're coming to us live from a sailboat or a vessel somewhere out at sea. It's phenomenal the life that you live, sir.
I just wanted to follow up a little bit. You were talking about how you wished certain things were a certain way when it comes to student engagement or some issues around academics and professional staff interacting. And thinking what do most universities not get about student engagement?
Colum Cronin:
That attendance does not equal engagement because the way in which we tend to assess and monitor student engagement tends to be all-around attendance. We held an event and a hundred people attended. Okay. But did they leave two minutes after the free pizza or the free wine was gone?
Eric Stoller:
Wait. You give free wine away at student events? America, we don't do that here.
Colum Cronin:
Yeah. It's a little bit different in Ireland. It tends to be at postgraduate events and it tends to be at smaller postgraduate events. I'm sure-
Eric Stoller:
Yeah, so walk it back a little bit. If there's just wine at every event.
Colum Cronin:
If only. But I think it's really looking at the fact that the engagement is layered, it's multifaceted, and that how do you really, truly begin to measure that engagement?
So, to me, that's a big piece that needs to be looked at around student engagement and the fact that Student Success is, it's mostly disciplinary, it's holistic, it requires more. You can't just set up one team and then say, "Right. That's it. You're the Student Success team. That's going to be it now."
Eric Stoller:
Right, right, right.
Colum Cronin:
And so I think that is a big part of it. And I think really looking, because, look, all institutions everywhere, love KPIs now. And I think you need to really look at your KPIs, to look at how you're measuring them and to recognize that student support, Student Success, won't be immediately apparent, that it can take time, but that the value to your institution, your community, like we've talked about ... If you have students who are engaged and you have students who have that sense of belonging, every aspect of that student journey is going to be better for it. If your student ambassadors are engaged, that is going to age your recruitment. We know your students are going do better in the classroom. But, again, your alumni piece, that engagement, is going to be so much better if your student had a good experience while studying at your institution.
I really think that we probably need to really look at it and really harness the analytics systematically to give us a better overall picture, a more holistic picture of student engagement.
Eric Stoller:
Connect that entire line as it is for that experience runs through because, again, having disparate systems or different handoffs. The handoffs are fine, but there has to be that connection in terms of the data, in terms of the systems, and just knowing the behavior. So then you can act on whatever it is that people are needing or wanting.
So what makes you hopeful then about the future of student engagement?
Colum Cronin:
I know the students. I know the staff. I know the faculty members. I know how brilliant they are. And what makes me really hopeful is I think we live in an experienced economy now. I think that when you talk to students and you talk to parents, they want to know what's it really like? The idea that that flashy brochures and a polished video can get you by, that's passed.
Eric Stoller:
You mean it rains in Dublin?
Colum Cronin:
Not that you'd know it from looking at any of tourism, Ireland, or the institutions. We're not tourist agencies. There is enough to sell Ireland without making it out to be like Barbados. It's not. So there's no need to do that.
Eric Stoller:
I'm gutted. I'm gutted.
Colum Cronin:
Who knew it can stand on its own two feet? Again, there's so much ... People know they're being marketed to. We know that now. And people know they can get the real information. They can go to Twitter. They can seek out students. They can find out what it's actually like. The idea that you can be the Wizard of Oz and hide behind the curtain, that's gone. So, to me, that's why your student experience is more important than ever because you need to have them engaged.
But I also believe ... I believe in people over systems. It can take time. It can take a lot of time, and there's a lot of hardship that can be involved, but bad systems will, ultimately, crumble. I am hopeful that we will really begin to assess the student experience, to look at it.
And I think that there's probably even a recognition, I hope, amongst the ranking bodies that they need to take more than just the research, that ethos at an institution and look at it more holistically, because I think that's the piece where institutions say, "Well, rankings are so important, and if all rankings come down to our ... What's our research output? What are our students' grades or what are our faculty publications?" I believe that we're beginning to see a little bit more than that. And that the fact of what Student Success professionals are focused on, which is that student experience, that student sense of belonging, that Student Success. And then afterward that they will go on to be successful and to remember that success looks different. So success for the majority of students will mean that they go through, they get on really well in their academic setting and they get a first-class honors degree or a master's or-
Eric Stoller:
And they get to live on a yacht like you do currently.
Colum Cronin:
Yeah, a trawler. I think that ... But for some students, a very limited number of students, success will look a little different, and just because of that student, a better decision for them was to change course. Or a better decision for them was to go to a different institution. Or a better decision was to drop out of university at that time because they had caring responsibilities, that that's not seen as a negative. And I hope, and I believe, that we will get to that point.
Eric Stoller:
Well, very well said. I feel like my bonus question, it's going to fall so short now after that very articulate and passionate answer to the question.
Eric Stoller:
But you said you love technology. At least you appreciate it. And I definitely do, as well. And I feel it would be a mistake if I didn't ask you, in your capacity, in your role at your institution, what is ... Just, if you had everything your way when it comes to digital tools, what's one bit of functionality or feature that you just wish was a standard or maybe a transformational feature?
Colum Cronin:
Ooh, that's a really good question. A text messaging system or a WhatsApp system or whatever it was, where I could say, "I have an ambassador who contacts me and says, 'I would like to invite your fourth years from Belarus to an event in the embassy but, unfortunately, the event is happening this evening so it needs to go out and I need a response by 5:00 p.m. this afternoon.'" With the click of a button, go through, pull that list of the fourth years from Belarus who are currently in Dublin, and, boom, it would go to them. I think that is something.
Because, unfortunately, as much as we all love to plan, I always get requests. I get last-minute requests from people who have some ideas or have a brilliant offering or have a test of a new play or something they want to do and they want to test it because they're going to take it on the road to North America. And they're saying, "I'm going to be going to these particular states. Could you get me a group of students from these states?"
If I was able to just put it out to those students, they don't... it's up to them to choose whether they're going but imagine that functionality, that ability to just get it out to those students immediately. To me, that would be massively transformative because, right now, to dig down to get that data takes time and it takes ... It just isn't something that can be done at the click of a button.
So, to me, when you ask that question, my immediate response without thinking or mulling it over, that's the piece that immediately comes to mind.
Eric Stoller:
I'm glad I caught you not thinking, Colum. Appreciate you and really appreciate your time coming on the show. Any final thoughts for our listeners about the world of student engagement?
Colum Cronin:
I think in terms of the world of student engagement, it's to just be human. Students really respond to you being a person and they don't expect you to have all the answers or to know everything that's going on. But if you can just ... And, look, we are all under time pressure, but if you can just take a breath with them sometimes. That is all that is required because it's a new environment, it's a stressful environment.
We know now that the adult brain isn't fully formed until you're 25. The way in which we think, the way in which we assess risk, the way in which we process, it's different. It changes when you're 25. So for those younger students, it can be ... It's like getting hit by wave after wave of information. Sometimes it's just to take a breath with them and allow them to just take a moment and things might open up for them.
So there seems to be a lot of pressure on us all the time to know everything. Or that if a student comes to us, "Oh, my God. This isn't what I deal with." Just take the time to figure it out before sending them off to another office. Just see what it is, because a lot of times, as well, a student might present with one issue, but there can be a lot behind it. And you're not necessarily going to be the one that solves it. But by taking that breadth with them, you might discover what's really going on. Or you might be somebody that it allows them to then tell you and you can better direct them.
Colum Cronin:
And you'd be amazed about the way, the impact that has. The simple little things that students come back to say, "This transformed my experience at the institution, the fact that you were able to actually say, 'No, don't go to that office. Let's actually put an email together and send it to this person directly.'" Or whatever it happens to be. But just be human. That's all our students are looking for.
Eric Stoller:
That's fantastic as a final thought. And, honestly, Colum, thanks so much for coming on the show. I feel like we've got seagulls in the background for you. I've got my kids in the background for me. It's probably a good time to close. Thank you so much, Colum, for being on the show.
Colum Cronin:
Thanks very much, Eric. Always a pleasure to chat with you and, hopefully, your listeners will have some takeaways.
Eric Stoller:
Amazing. Thanks so much.
That was Colum Cronin from Dublin City University, which you can find at dcu.ie. And for more info on student support, check out Colum's podcast, Adventures in Advising, which now has over 40 episodes.
By the way, if you want to hear an Irishman talk about American football, Colum also has an NFL podcast.
Thank you for listening to In Your Element, brought to you by Element451 and part of the Enrollify Podcast Network. You can find more about the Element451 student engagement CRM at element451.com. And if you like what you heard today, please give us a rating and review and follow along on Apple Podcasts, Spotify, or wherever you get your podcasts.
I'm Eric Stoller, and we'll see you next time on In Your Element.
---
There's More
Related Articles