5 Undeniable Benefits of a CRM for University Admissions by Sirley Carballo · Oct 12, 2021
For university admissions programs, the game has changed. More and more, students are committing to schools virtually, meaning higher education institutions have less of an opportunity to engage with them in person. If you want your recruitment strategy to evolve and succeed, you need to have a carefully crafted digital student engagement strategy.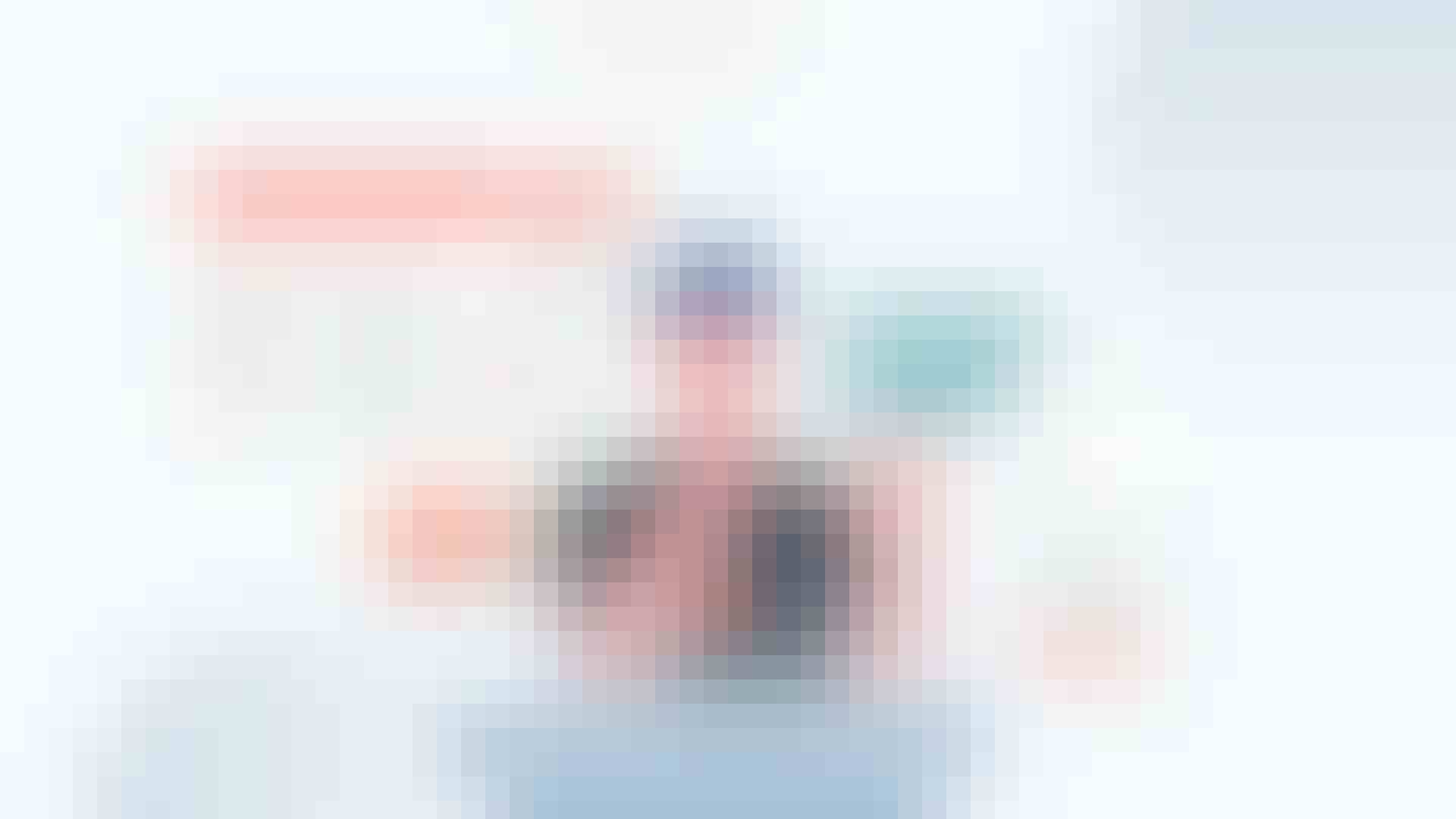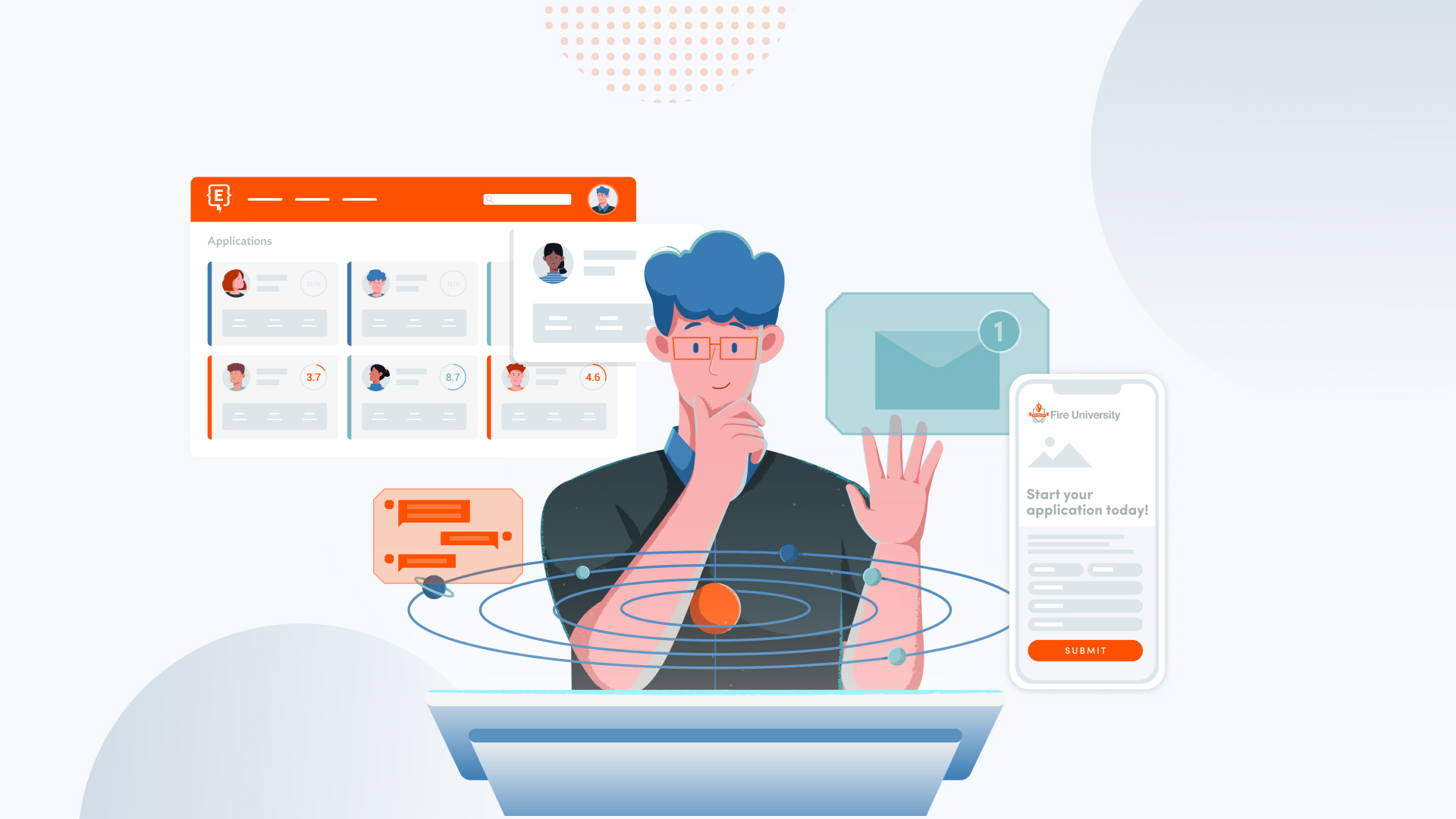 Luckily, the right CRM software can redefine how university admissions takes student recruitment to new heights while keeping actively enrolled students engaged. In this post, we'll share 6 of the biggest benefits a CRM can have on your student engagement.
What is a CRM in University Admissions?
A customer relationship management system (CRM) helps universities track and manage student success factors in one place. For university admissions programs, this includes actionable analytics around student enrollment, custom content and design templates, as well as landing page optimization and marketing automation tools to engage more students across digital platforms.
Why a CRM will Transform Your Student Engagement Rate
Your prospects and active students have busy schedules and are already inundated with marketing messages on a regular basis. If you want to gain their attention and keep it, you need the right tools to do so. A CRM for university admissions will streamline enrollment campaigns, speed up application processes, track new-student completion rates, and build student relationships that last.
1. Deliver a Student-Driven Admissions and Enrollment Experience
Given the events of the last couple of years, it should be no surprise that virtual enrollment is steadily on the rise for higher education. The pandemic has exposed cracks in the student recruiting process, namely that many colleges and universities lack the flexibility to create highly targeted digital experiences.
Modern marketing for higher education is all about specificity. General, non-specific content pushed out to channels that your students don't use or care about won't help you reach your enrollment goals. What you need are unique marketing experiences that meet your students where they are.
A great CRM allows universities to send relevant, personalized messages to each student in the channels they use the most.
2. Automate Your Higher Education Admissions Process 
As we've already established, customization is the key to a great admissions and enrollment process for colleges and universities. But manually curating unique experiences for every one of your students is obviously infeasible. 
A CRM allows you to craft a highly personalized, multi-channel marketing strategy without the stress. For example, you can automate admissions experiences based on campaign triggers. When a prospect takes a certain action in a specific channel, your CRM will trigger a campaign designed specifically to drive engagement from that channel.
3. Use Real-Time Data to Measure Campaign Success & Inform Future Strategy
It's not enough to set it and forget it when it comes to your marketing campaigns. Your CRM provides you with real-time, actionable data about campaign performance to show you what's working, and more importantly, what's not. Now you can make more informed decisions about your recruiting strategy, and drive a higher ROI from your digital outreach.
24/7 analytics not only enable you to create better experiences for your prospective students but also save your team the time of reading complex reports. You can know exactly what messages are most resonating with which students.
4. Reach Your Enrollment Goals Faster
The application process is stressful for the applicant and reviewer alike. For prospective students, applications are often unfriendly to the users. On top of an already taxing process, they're forced to grapple with an outdated platform just to maybe have a chance at acceptance. 
The Ultimate Student Information System
For your admissions team, outdated platforms and processes make it near impossible to evaluate applicants and reach enrollment targets in a timely manner. Student information is scattered across disjointed data sources, overwhelming your team and leaving your prospective students in suspense.
The right CRM turns applying into an easy, efficient process. In-app recommendations, checklists, and an easy-to-use mobile platform prompt applicants to complete and submit their applications quickly. Meanwhile, reviewers finally have all the application materials they need in one place to streamline their evaluations.
5. Manage Engagement From Prospective Students to Graduation (and Beyond)
A CRM is a great tool for helping you streamline your admissions and enrollment process. But student experiences shouldn't end at enrollment. With the right platform, you can keep current students engaged with on-campus event management and promotion capabilities.
And while we're at it, why stop with current students? Your alumni are a major part of your school's culture and shape the public perception of your institution. Continue to target alumni with relevant offers and events that will keep them engaged in campus life, even after they've left campus.
Higher Education Needs Customer Relationship Management (CRM)
The application and enrollment process doesn't have to be stressful for the students applying, or your team of dedicated recruiters and reviewers. With a strong customer relationship management (CRM) system, you can curate the right experiences and connect with more students (and alumni), all while saving your team time. Not only can you take on more applications and reach your enrollment goals with ease, you can also continue creating great experiences for your students while they're on campus and long after they leave for a higher education experience that's unforgettable.
---
There's More
Related Articles