College Students Get Honest About Learning During the Pandemic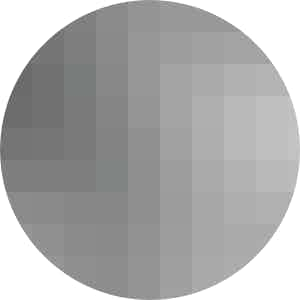 by Eric Stoller · Aug 16, 2021
At our IA Academy Conference this June, I  asked a panel of college learners their honest opinions about what it was like going to school during the pandemic. And they delivered. All the students on the panel are overachievers, and found their good moments, but the difficulties of the last year tripped up even the best students. 
I'll let them tell you their thoughts about what worked—and what didn't work:
The good
"Right when the shutdown first happened, the president of our school, Villa Maria, had been doing YouTube videos every week. He was just updating on things that were going on in the school and how they were tackling COVID. He was also sharing his experiences too. He's a father. He's a husband. So he was sharing what was going on in his family as well. I found, for me as a student, it really helped me feel connected to my college community. Even the president was going through the same exact thing I was."

"I got even more deeply involved with my college. I won several awards. I got a job within my college, which I really enjoy. It has solidified the career path I want to take. I want to get my bachelor's degree in marketing, which I'm pretty sure I want to get at FSCJ. I'm going to get my graduate degree in graphic design. Being at home and seeing how much I can do, and how active I can be: I can be a business owner. I can run things. I can do things I never thought I could do before. I have a newfound respect for what I can do." More from Robin


The bad
"It is hard for the freshman class, the underclassmen, they didn't really get to live the Erskine life that I did my freshman year...A lot of the events we usually have, like the foam party that happens every semester when students come in, we didn't have it this semester because of social distancing. And that's where I met most of my friends."


"I can't tell you how many times I forgot my password and log in. This past semester I was cross registered at Villa Maria and ECC, which are both in Buffalo. For me, I had Blackboard with one school another with Villa. I was juggling all these different platforms, which was personally quite annoying."


The worst
"It is a lot harder to be engaged online...There was serious burnout. I thought about going to grad school, but this year I thought 'I'm not doing it.' I'm kind of done with school because it is so hard to stay focused in online classes and to keep up with it when you're not face-to-face. It definitely changed my perspective and it changed some of my decisions."


Another class was my lighting and acoustics class, which is super important to interior design. Lighting—how do you walk in a space that's not lit? So that one was interesting as well. The professor of that class is not and should not be an online teacher. He really did his best. He really tried. But that class was so hard to do online and we were supposed to build a light—that never got to happen. There definitely were some challenges, being a whole hands on major.

I'd like to give a big thanks to the students who took time out of their busy summers to chat with us—and put up with my bad jokes. As hard as it got this last year, they didn't give up, and they are all on their way to a bright future.