How to Win an Oscar for Your Video Calls by Sirley Carballo · Nov 30, 2021
In the previous post in this series about working better, we went deep into the tools that let you take back control of your calendar and improve the usefulness of your meetings. You can read that here. 
In this new post, we wanted to go one level deeper.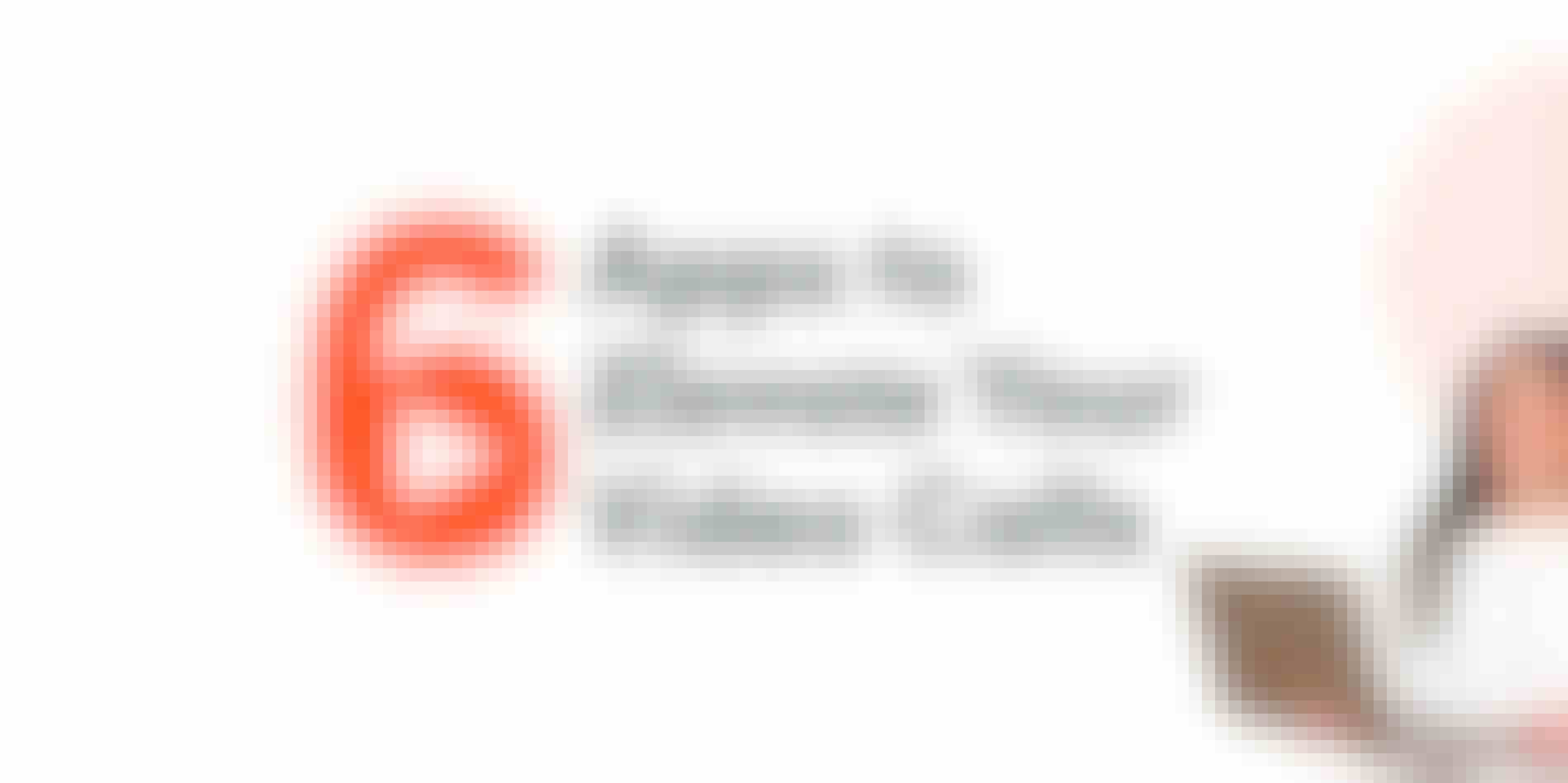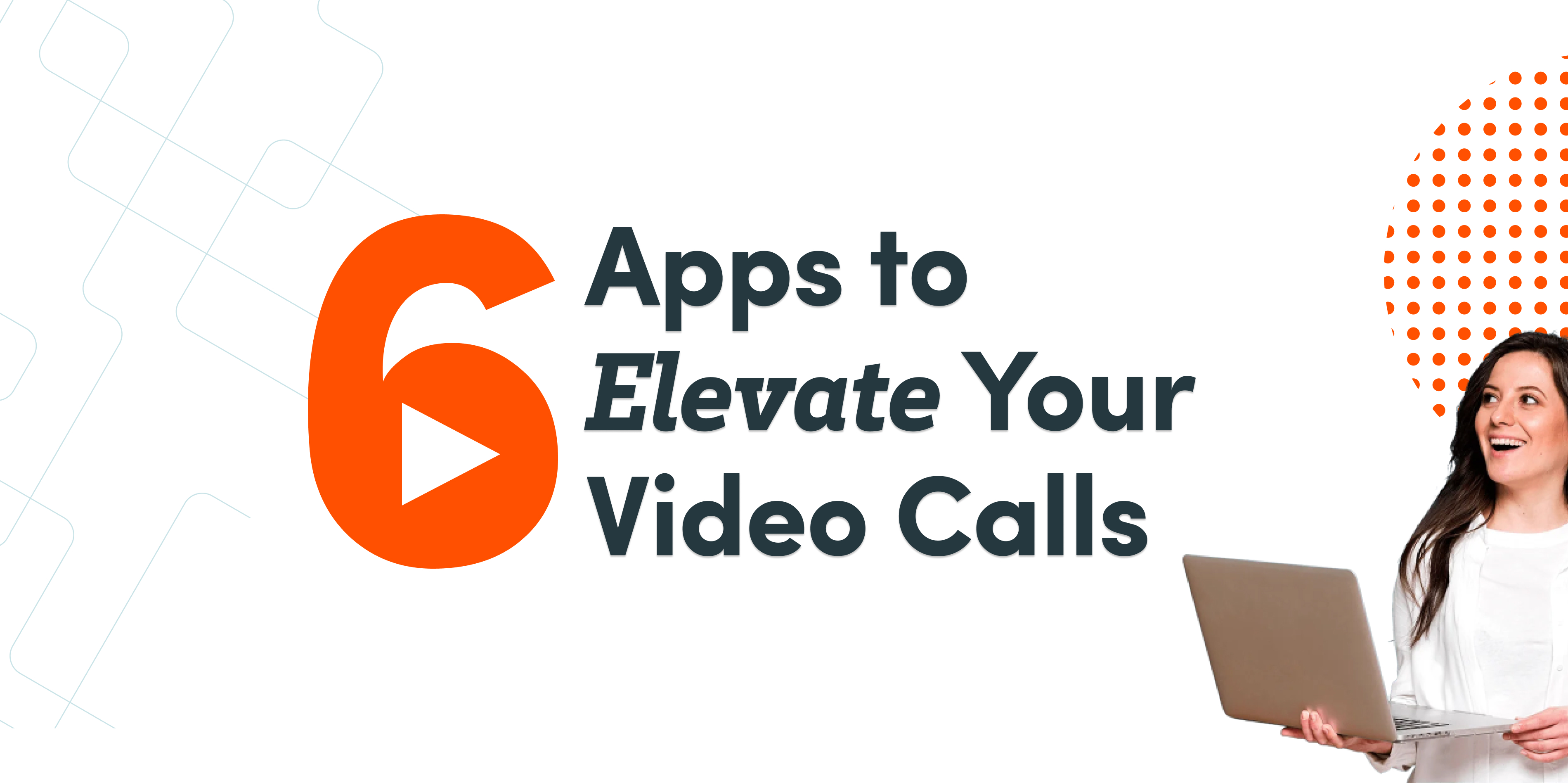 Recognizing that we aren't getting away from video calls anytime soon, we thought we'd talk about how to make those calls look better, sound great and, on occasion, be more fun. 
With that in mind, let's jump right in. 
Improving the overall quality of your calls 

Whether you use Zoom, Google Meet, Microsoft Teams or FaceTime, there are specific things you can do to improve the quality of your calls.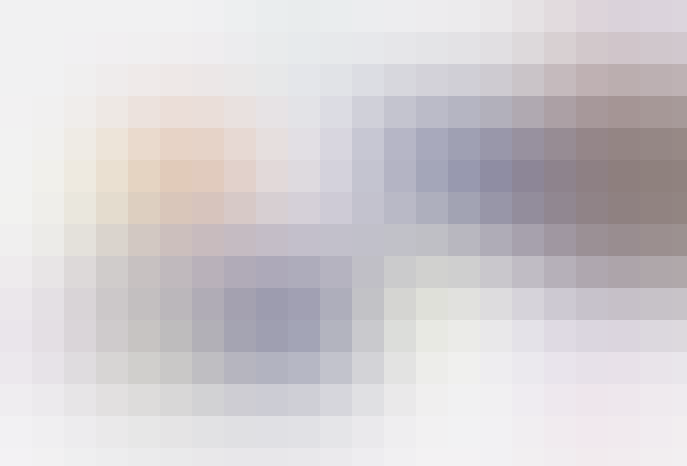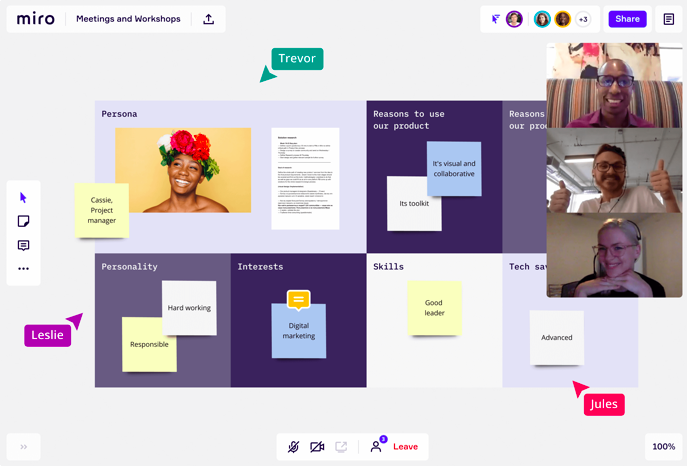 miro.com
Shine a light 
The simplest thing (yet something everyone will notice) to improve your video calls: let there be light. The people on the other end of your call want to see you, so give the people what they want. Let you shine through. This does not mean you have to buy a light, though a simple, cheap ring light is a significant upgrade. 
All you need to do to improve the light on your face immesnsely, is sit facing a window. Straight on, and somewhat close, and a window is all you need for quality, balanced light.
No windows? No problem. This simple light set from Amazon will do a great job without breaking the bank or taking up too much space. Whether natural or artificial, try and ensure that your whole face is evenly lit and nice and bright. Your audience will appreciate it. 
Sound is everything 
No matter how good you look, if your sound is terrible, you're going to drive everyone crazy. To start, find a quiet spot. Taking regular calls next to the kitchen and noisy appliances isn't going to help anyone. However, any room you can close the door to that has furniture and carpet ( or an area rug ) will help immensely. Sound bounces, and you want soft materials to absorb the echo. 
Next, get yourself set up with a mic, any mic, even the one in your headphones, instead of using the built-in set on your laptop. Sidenote: wired headphones beat wireless ones for sound quality ten times out of ten, unless you've got nothing else, skip the AirPods.  
If you want to take things to the next level, even a starter level professional mic will make you sound incredible. This one, is only $25 on Amazon. Or if you'd like to spend a little more, this Yeti Mic is one of the highest-rated mics you can find and will make you sound amazing.
As you get into higher-quality external microphones, you can worry less about the noise-level of your environment. These mics will do a much better job at reducing external noise and making your voice come through with total clarity. 
Something to capture it all 
We've got good light, great sound, now all we need to worry about is the picture. There is no need for your video feed to look like someone spread vaseline on it, step one, stop using the built-in camera on your computer. 
Those built-in cameras are trash, simply no other way to put it. But fear not, even without spending money, chances are you've got a significantly better camera at your disposal. Almost every phone sold these days has an excellent camera in it. So let's start using this instead. Grab a copy of Camo and your phone camera becomes an option to use as the video source in your video call app of choice. 
We're talking a way better picture here, and another bonus, it's a lot easier to get propped up at eye level. You'll always look best if you're looking straight on into the camera instead of down at your laptop. If you want to take things to pro-level quality, you can use most mirrorless and DSLR cameras as a video camera for your calls. Fujifilm and Canon have made this especially easy with companion apps to make their devices work for video calls. 
Random tips 
A couple of quick thoughts to finish off. 
Dress the part. When you look good, you feel good, and being home is no reason not to keep things looking sharp. This can extend to whatever is behind you in your videos. Tidy up a little, remove distracting or overly colourful items. Keep the focus on you.
Turn off your notifications. Beeps and buzzes are distracting and can sound extra loud on video calls. So do yourself a favour and turn off all your notifications before your call starts. The new focus mode on macOS and iOS makes this especially easy. 
Pay attention. You wouldn't futz and fiddle with other things if you were in an in person meeting, so don't do it on a video call. I know it's easier when you're home to get distracted, but your teammates will appreciate it if you stay engaged. 
Take Your Video Calls to the Next Level
What would a guide from us be without some new tools to check out? Here are a few we've found.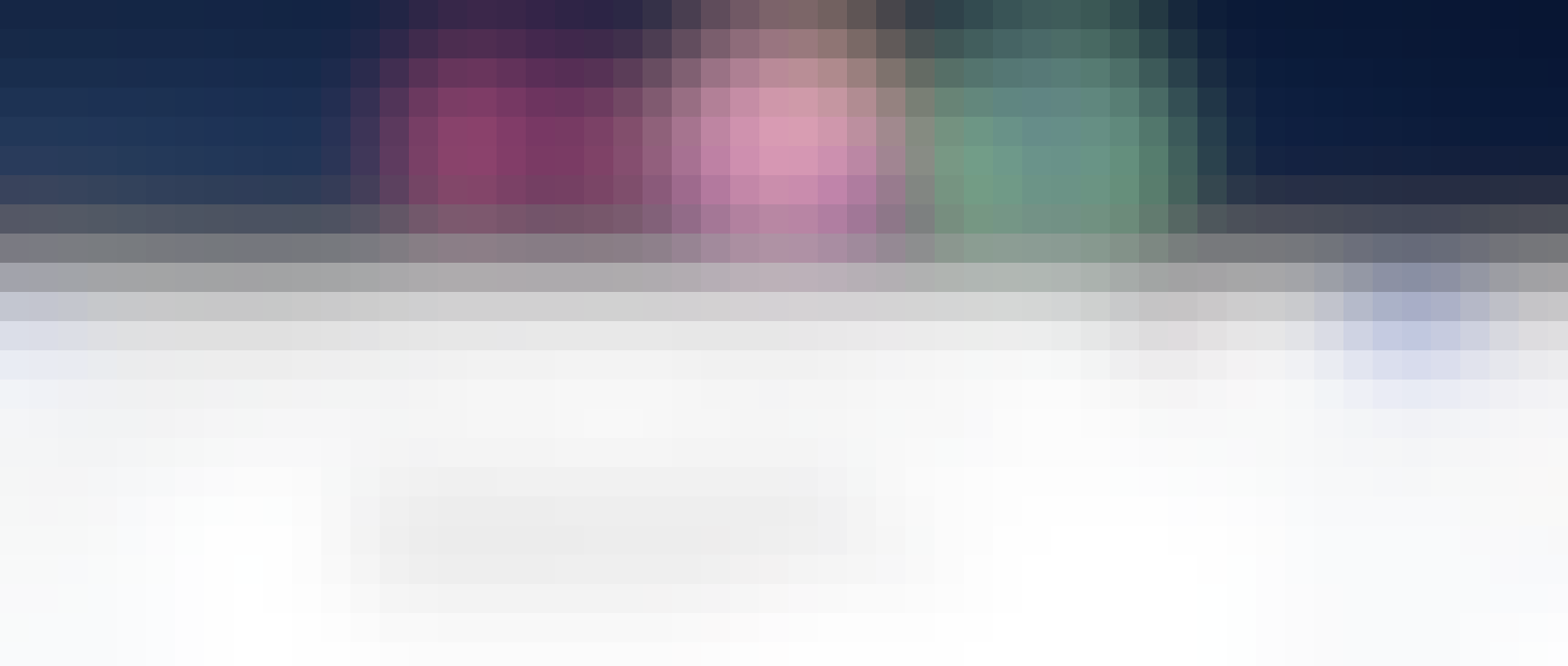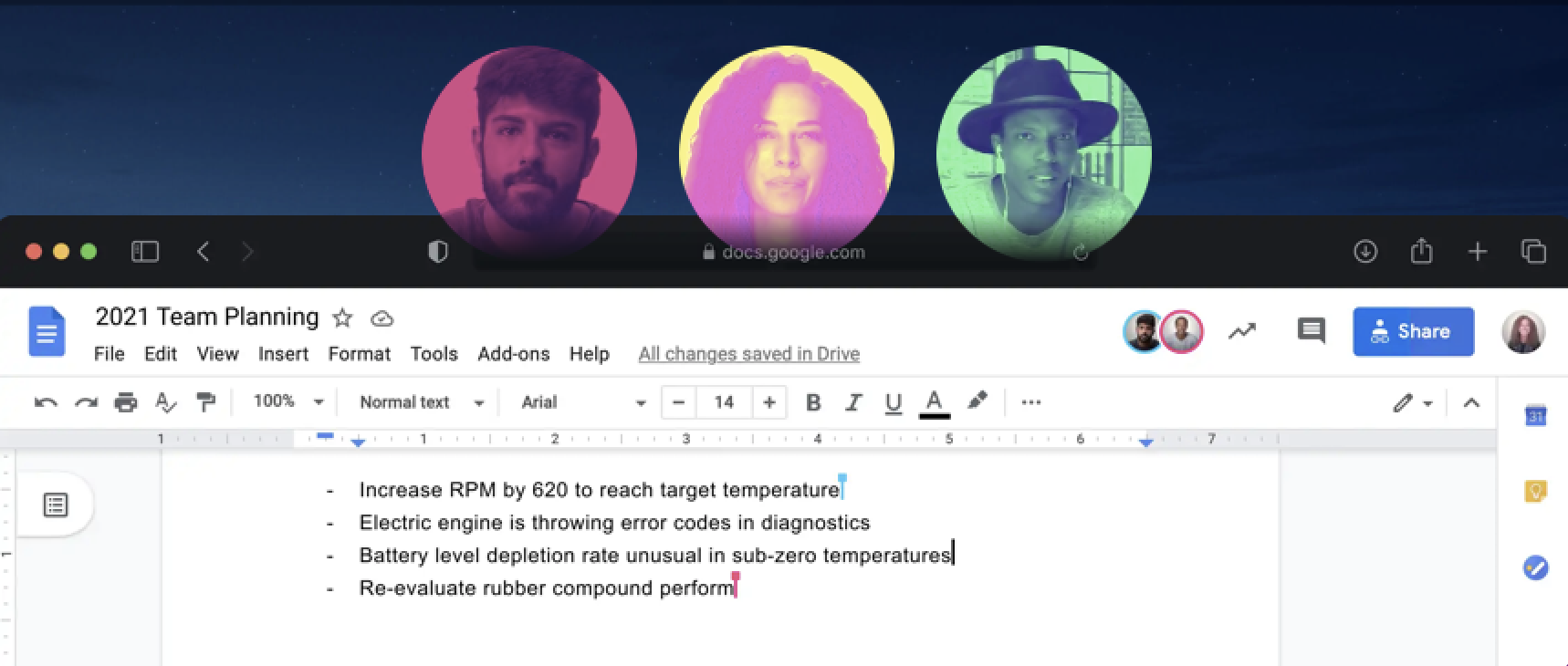 around.co
Around is a newish video application built for quick, unobtrusive chats. Unlike most video chat applications, Around has a minimal interface built for brief conversations and a less distracting interface. Around introduces the concept of rooms, allowing team members to pop in and out as they see fit, in addition to the more traditional scheduled events. 
For those that use it, you can start conversations from inside Slack, and while they're continuing to roll out the product, it's entirely free to use. 

Who amongst us doesn't love walking up to a whiteboard and sketching out a thought or jotting down notes. Miro brings that whiteboard experience to remote teams. A collaborative whiteboard where you can drop images, draw thoughts or attach stickies to ideas. 
We love it for group brainstorming or working with team members to get big ideas broken down into manageable components. If you're a visual person, you'll love what you can do with Miro.

In the section above about sound, we mentioned ways to improve your sound in video calls. If you can't get a mic, or find a quiet spot to work, then Krisp is for you. 
Krisp uses the power of AI to make your audio shine. Removing background noise and vastly improving the quality of both your voice and the voice of others on the call. Please don't ask us how it works, but it's pretty amazing the difference Krisp makes. 

Mmhmm is a new kind of video presentation tool that gives your video that newscaster look (you beside your presentation), and we kind of love it. 
With Mmhmm, you get controls for sharing documents and windows more efficiently or even the feed from another camera. And while in many instances, this is overkill, when you do need something a little different, this is the app for you. 

Snap is one of the most popular apps out there (especially to the age groups were talking to in the admissions world). Snap camera allows you to use the trendy snap camera filters on live video inside of your calls. 
So while you may not need to turn yourself into a cartoon, there's no reason why you shouldn't be able to…on occasion. 
It's free. It's fun. It might be worth a laugh. 

These last two are a perfect way to bring some camaraderie to remote teams. 
Send coffee or pizza to your team members, no matter where they are (at least in the continental United States). Pick a time and have everyone receive their food or drink at the same time. It's a pizza party (or a coffee break), with the team from Pizza Time handling all the coordination and delivery. 
Now that's just cool. And fun. And thoughtful. 
Thanks for taking the time to read this. We hope it's been helpful. If you have any questions on the post or want to talk about taking control of your time, send us an email at connect@element451.com, or join the discussion on the Element Twitter account. 
---
There's More
Related Articles