7 Smart Ways to Increase College Enrollment by Sirley Carballo · Sep 06, 2021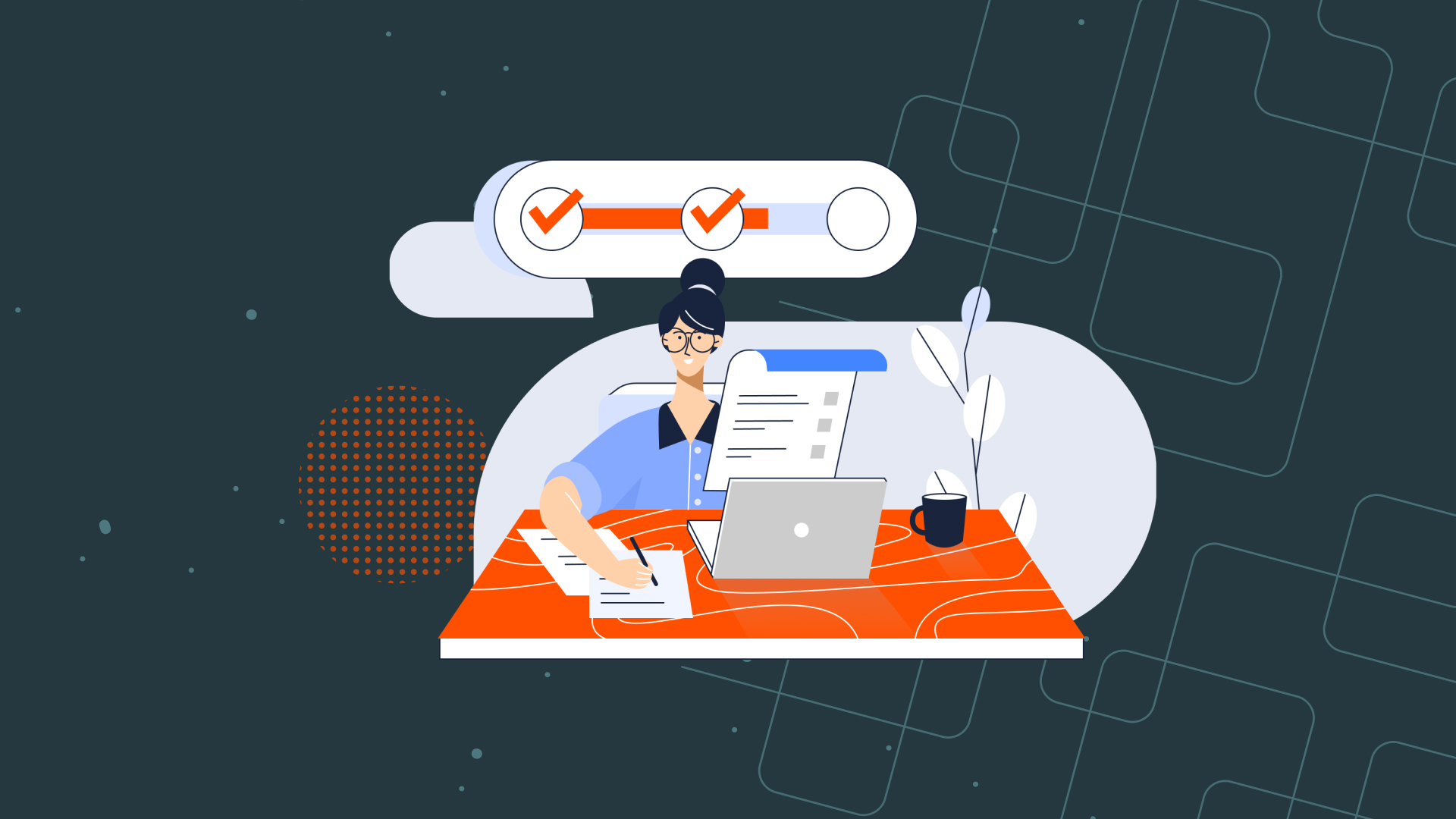 For higher education institutions looking to become more resilient in the face of constantly changing trends, enrollment is a top priority. While it's no secret that college enrollment can ebb and flow with student expectations, current events, and other trends, the number of active and engaged students always matters.
To increase college enrollment, campus leaders must be smart, flexible, and innovative. Tech and digital trends are more prominent than ever in the college enrollment process. As a result, these channels are critical to long-term success.
In this post, learn how to increase college enrollment with smart, tactical, and hands-on strategies that you can use starting today. 
How to Increase College Enrollment
If you've been paying attention to trends and opinions in higher education, you might be wondering whether it's possible to redeem college enrollment numbers. After all, many schools have seen declining numbers in undergraduate and graduate programs, and experts warn that revenue and financial stability are greatly at risk.
Is it possible to see an uptick in enrollment numbers? With strategic focus and determination, we believe that colleges can overcome hurdles to meet the demands of modern students. Not only do these ideas help college staff members work smarter, but they also encourage longevity and endurance at any type of institution. 
1. Become More Resilient to Changing Needs
The first way to improve college enrollment hinges on flexibility and adaptation. The coronavirus pandemic has shown us firsthand that it's impossible to survive without a willingness to change. 
To positively increase enrollment, colleges should be willing to make changes in multiple areas.
Investing more funds in virtual, rather than in-person, learning and instruction
Adapting to digital marketing strategies that produce greater ROI
Rebranding or providing new information about the university's mission and unique selling points
Reaching out to a different or unique segment of the student population
Hiring staff and faculty members with a variety of backgrounds and specialties to add diversity to the campus community
While it's true that higher education is changing, this shift doesn't haven't to be a downward slope toward eventual demise. Campus leaders and board members can take action now in order to protect college enrollment numbers, even as trends and technologies rapidly change.
2. Leverage Social Media for Communication and Marketing
Where do your current and potential students spend a good portion of their time? If the answer is on social media, you'd be remiss to ignore this opportunity for enrollment growth. 
Data shows that up to 68% of future college students leverage social media to gather information about the colleges and universities that interest them. Social media (aside from paid social media advertising) is also a completely free way to showcase information about a school's unique benefits, culture, student life, and academic offerings. In this way, it helps meet students where they are on the journey toward enrollment.
While a good social media presence requires time and dedication, remember that each social media platform offers the chance to respond directly to student questions and conversations. In this way, it can put admissions counselors or campus representatives directly in touch with potential applicants and future students. 
3. Prioritize Underserved Student Populations
Underserved student populations often have limited or restricted access to educational opportunities on the basis of gender, religion, race, or socioeconomic status. Although not a complete list, some examples of underserved student populations include:
Low-income students
Graduates coming from foster care
Students with physical disabilities
Graduates who have incarcerated parents
Students residing in a remote or rural community
Non-native English speakers
As undergraduate college enrollment numbers show signs of decline, colleges should be willing and ready to reach out to these student groups more regularly.
When speaking to underserved student populations, it's important to note that some may have limited resources, particularly when it comes to financial options. With this in mind, college enrollment officers should be diligent to prevent these students from feeling as though they are being taken advantage of or exploited in any way.
4. Be Open to a Digital Transformation
To maximize enrollment in the future, colleges and universities must embrace the digital transformation currently happening in American higher education. There is no doubt that the migration to online learning has accelerated the pace of digital innovation for college campuses around the country.
Schools that fall behind or fail to invest in digital resources may give off an appearance of inadequacy or failure to adapt. As trends change, students will expect to interact with digitally advanced institutions that can provide user-friendly technology.
Many times, an openness to digital growth must take place at an executive or presidential level before it can flow to campus departments and academic offices. This top-down approval ensures that there are enough financial resources and investment opportunities to make such a significant transformation possible.
5. Focus on Providing Post-Graduation Employment Opportunities
The current dip in enrollment numbers may stem from students' worry over post-graduation career options. Colleges should be in tune with this concern and create messaging that tackles this issue from the initial point of inquiry.
What can future students expect after graduation? Are there career and internship options available during each degree program? What income data is available for students who have graduated and moved into sustainable careers? Use this information to remove fear and doubt from prospective students who simply want to know that their college investment will pay off.  
If employment information is not available, academic leaders should prioritize the creation of career-focused resources for prospective students.
6. Personalize Marketing with Success Stories
Can potential students see themselves succeeding at your college or university? What fears do they have about excelling at their chosen degree program or actually achieving an eventual college diploma? To make the enrollment process more personal, it's important to help future students visualize their potential.
This method for increasing enrollment often falls to college marketing teams. Marketing staff may interview current students, create engaging social media posts, or write blogs highlighting students from different backgrounds and featuring their academic choices. The more personable and relatable these campaigns are, the better the results will be.
This area is also an opportunity for engagement with the alumni community. Reach out to past graduates and ask why they selected the college or program they did. Highlight their achievements and current careers to help prospective students realize what is possible.
7. Understand the 'Mobile-First' Admissions Movement
Along with digital transformation, mobile transformation should be a top priority for any school looking to address enrollment issues. The number of college applications submitted or partially completed via mobile device has increased by over 61% in recent years. Mobile compatibility is a critical piece of the ever-changing enrollment puzzle.
This method for increasing enrollment takes into consideration the tech-savviness of modern students. Many incoming enrollees want to manage the full experience in a flexible mobile format. This includes submitting an initial application, emailing admissions counselors and advisors, selecting courses, and making payments.
Not only should a school's website be mobile compatible, but it should also be user-friendly with high uptime. This communicates a strong first impression to students and parents, and it illustrates a school's ability to stay relevant.
Current Enrollment Challenges to Overcome
The most recent enrollment data illustrates that there are roughly 17.5 million undergrad students enrolled in a current academic program; that number has decreased by about 1.67% annually since 2010. 
Declining enrollment shouldn't be pinned on any one issue. Rather, these numbers are the result of several key challenges that campus leaders must keep in mind when making strategic plans.
Physical Restrictions for On-Campus Learning
It should come as no surprise that the COVID-19 pandemic had a direct impact on student enrollment numbers throughout the United States. With physical limitations for on-campus learning options, many students chose to delay or pause their degree programs.
Community colleges saw the largest drop in student enrollment throughout the course of the 2020 pandemic months. This trend illustrates the significant impact of COVID-19 restrictions and life changes on smaller local communities. Additionally, the numbers highlight just how much underserved student populations may be suffering when it comes to their enrollment goals and plans for the future.
To combat this alarming trend, colleges should invest in digital platforms for online learning and curriculum delivery. To ensure ultimate success, colleges and universities must make plans to accommodate learners who may experience disadvantages with learning online.
Heightened Scrutiny Over Student Debt
The conversation around student debt is two-fold. For starters, many prospective students are more apprehensive when it comes to steep loans and student loan interest rates. This apprehension has a negative impact on college enrollment since many future students come to the table with doubts about whether the degree is worth the price tag.
Additionally, there is a great deal of political and social debate about the enormous weight of student debt for the average American household. Collectively, research shows that Americans owe over $1.71 trillion dollars in student debt. This includes both student and parent borrowers, and the statistic is staggering.
As questions over the issue of student debt continue to take place at the federal level, there is significant uncertainty. To combat this skepticism, colleges and universities should remain open and transparent about the cost of attendance and available financial aid. Moreover, flexible financial options, scholarships, and honest policies can help reduce worry and fear among students who genuinely want to attend. 
Significant Competition and Market Saturation
In the United States alone, there are approximately 5,300 colleges and universities. This number includes both private, public, and for-profit institutions. When you divide that total by the number of states in the country or by the number of incoming college freshmen, it becomes clear that the market is relatively saturated with choices.
Occasionally, the "bad apples" face closures and shut-downs. In recent years, this has been the case with many for-profit colleges that took advantage of student enrollment initiatives and abused financial aid resources. Although this has eliminated some of the competition, most students still have plenty of options when they think of enrolling in college.
To stand out from the pack, colleges should approach enrollment with this market saturation in mind. When creating a strategy, always ask:
How does this particular school differentiate itself from schools with similar programs and offerings?
What unique benefits are available to students who enroll?
How does the long-term outlook for a particular college differ from those in the same grouping?
Tips for Creating an Effective Enrollment Strategy
Enrollment strategies are essential for growth and long-term thinking. Keep in mind, however, that you may need to update your enrollment strategy at least once every academic year. 
Here are a few tips for creating an enrollment strategy that not only encourages students to attend but also gives enrollment staff members a definitive goal to pursue.
Become student-first in your enrollment mindset. At the end of the day, students choose a school because it provides a personal benefit. Consider how important this is as you discuss your school's offerings, academic programs, and other perks. Shift away from promoting the school itself without considering how it affects a student's future life. 

Leverage good data to make enrollment decisions. While enrollment should always be personal, analyzing the data from past and current years can help a college establish new goals and metrics. Data can also identify specific enrollment gaps or problems to troubleshoot for future years. 

Involve different community members. The more excited that the community is about incoming students, the more enthusiastic students may be to attend. Strive to engage different stakeholders in the enrollment strategy in order to get buy-in at different levels. This process creates a cohesive community that students will notice.
Strategic Enrollment Management
Enrollment is such an important topic to college leaders that there is now an entire field dedicated to producing results. Strategic Enrollment Management, or SEM, is sometimes described as the science of enrollment strategy.
Even if you don't have a dedicated SEM specialist on staff at your college or university, it's still possible to reap the benefits of enrollment management. To encourage success, take time to explain your enrollment strategy to every staff member who may be able to influence the student decision-making process. Commitment to a common enrollment goal can motivate every campus member to contribute.
What's Next?
The primary takeaway is that enrollment paves the path to future collegiate growth. Other aspects of college life are important, but healthy enrollment provides a continuous cycle of new students ready to pursue degrees.
To future-proof your university, commit to taking action on the tips and strategies that work for your campus community. While no solution is one-size-fits-all, there are many ways to adapt these ideas to suit your school's unique vision.
The time for taking action to increase enrollment is now. By applying these practical methods, you can reap the benefits of modern and relevant enrollment tactics that truly work.
---
There's More
Related Articles