7 Creative Ways to Increase College Enrollment by Sirley Carballo · Jan 14, 2022
In the past few years, college enrollment numbers have been difficult to maintain. A unique combination of cultural shifts, current events, and student preferences have contributed to declining enrollment numbers at large and small institutions alike.
But if you're a leader in higher education, you know that it's not enough to simply settle for low admissions targets. You need reliable plans and a strategic vision to help increase your student enrollment and set your campus up for a new wave of growth.
In this article, we'll introduce several creative methods to increase college enrollment numbers. You'll find practical solutions to help build your enrollment strategy on a foundation of success.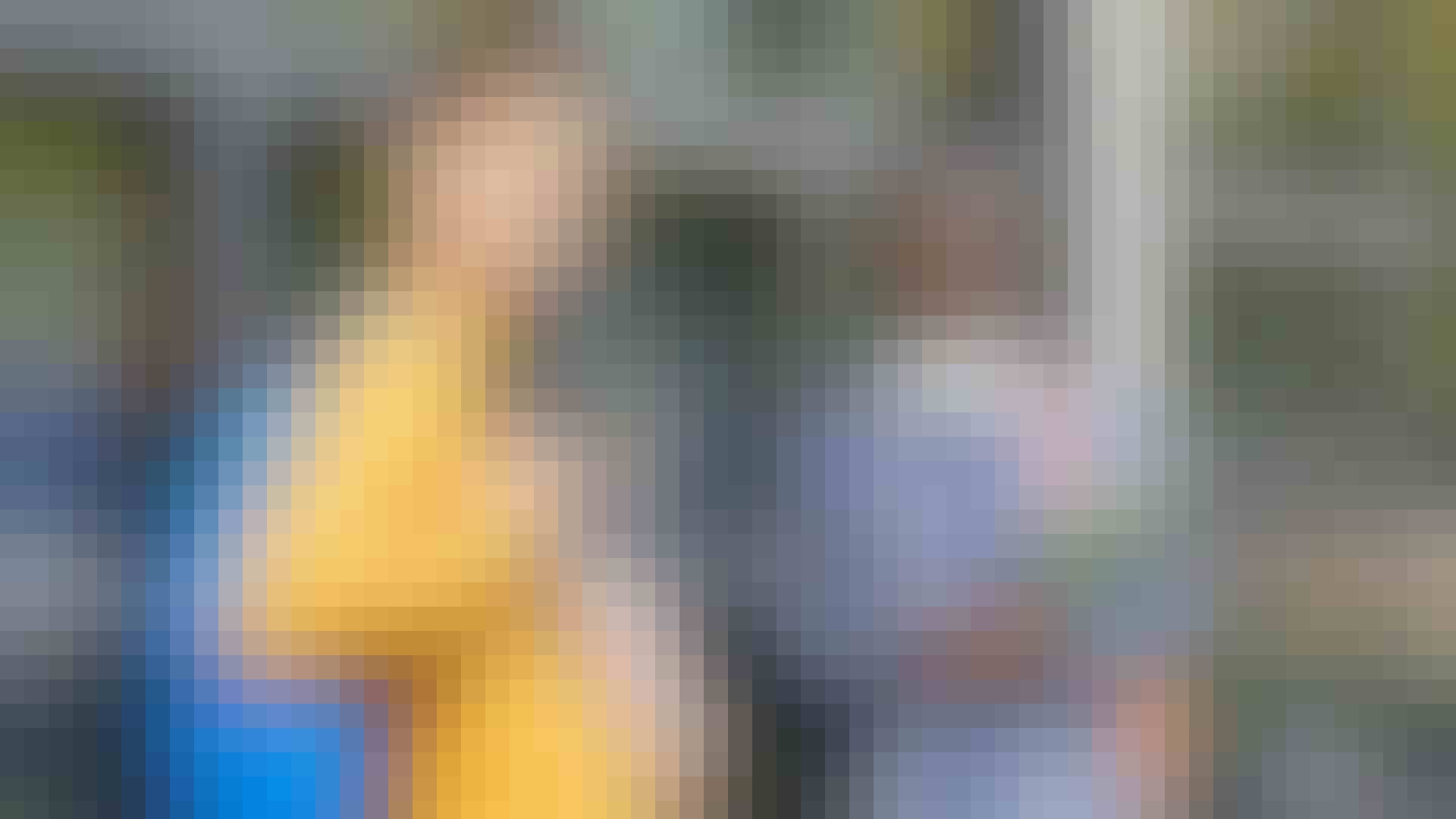 Why are innovative enrollment strategies necessary?
The college experience, particularly the admissions and enrollment process, has drastically changed over the past few years. In fact, the COVID-19 pandemic exacerbated issues with enrollment that may have already been brewing below the surface long before remote and virtual learning.
Innovative enrollment strategies are necessary for any college or university that wants to emerge into the next stage with more students and higher levels of engagement. A new plan of action is also essential to undergraduate enrollment to combat trends such as:
Declining enrollment and attendance at community colleges
Decreased ability to attend school for minority or low-income students
To get back on track, the higher education landscape needs a fresh wave of enrollment ideas that capture student interest and increase college enrollment. 
Outdated enrollment strategies are officially out
Establishing relationships with prospective and current students requires a research-backed perspective and strong interpersonal connections. Old school ideas and strategies won't resonate with high school students who may already have doubts about attending a college or university.
Today's students are also highly connected, tech-savvy, and occasionally even skeptical about making costly college decisions. Outdated strategies that don't feel personal, authentic, or transparent can hinder enrollment efforts.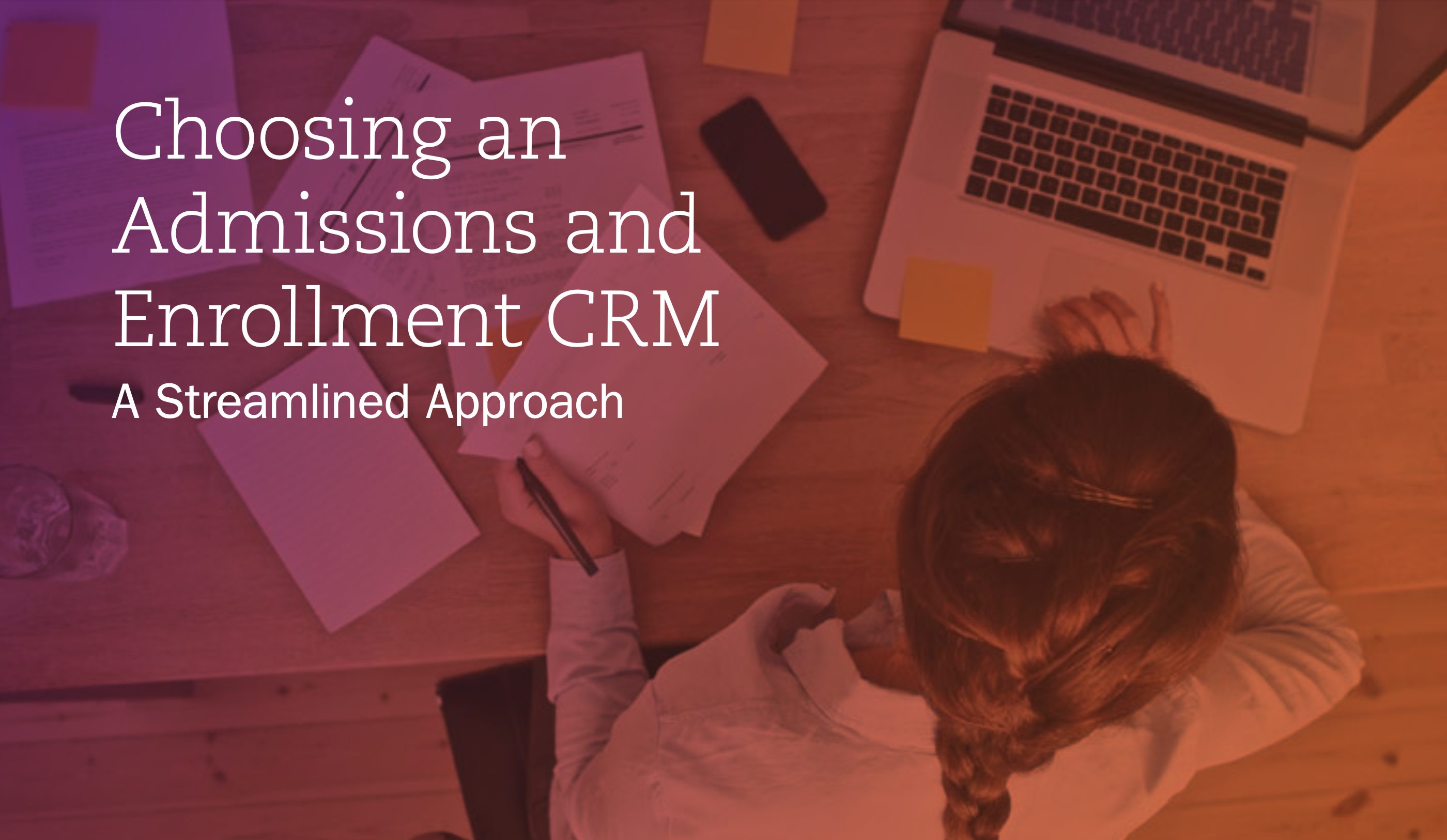 Guide to Choosing a CRM for Higher Ed
Learn what to look for when choosing higher education marketing and enrollment software.
Download the White Paper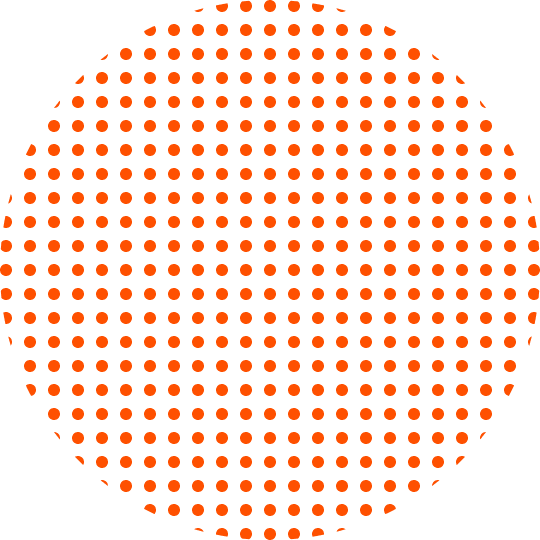 7 Ways to Increase Enrollment at Your College or University
To bridge the gap and reach potential students, college admissions and enrollment personnel must think outside the box. Don't be afraid to get creative and experiment to find out what works best for your ideal student audience. 
To help you get started, we've rounded up seven innovative methods that you can put to the test at your higher education institution.
1. Make the enrollment journey a personal experience
Prospective college students don't want to feel like a number in line. Instead, they want to feel like they're a priority and that specific messages are designed uniquely for them.
When you send out communications and touchpoints, remember to make them highly personal. 
You can accomplish this by assigning each prospective student to a specific counselor, providing customizable materials that are tailored to their questions or experiences, and even incentivizing key steps in the admissions process.
Depending on your school's available resources, you may also try a prospective student portal or specialized website where future students can log in to gain access to exclusive and helpful content that makes the enrollment decision easier.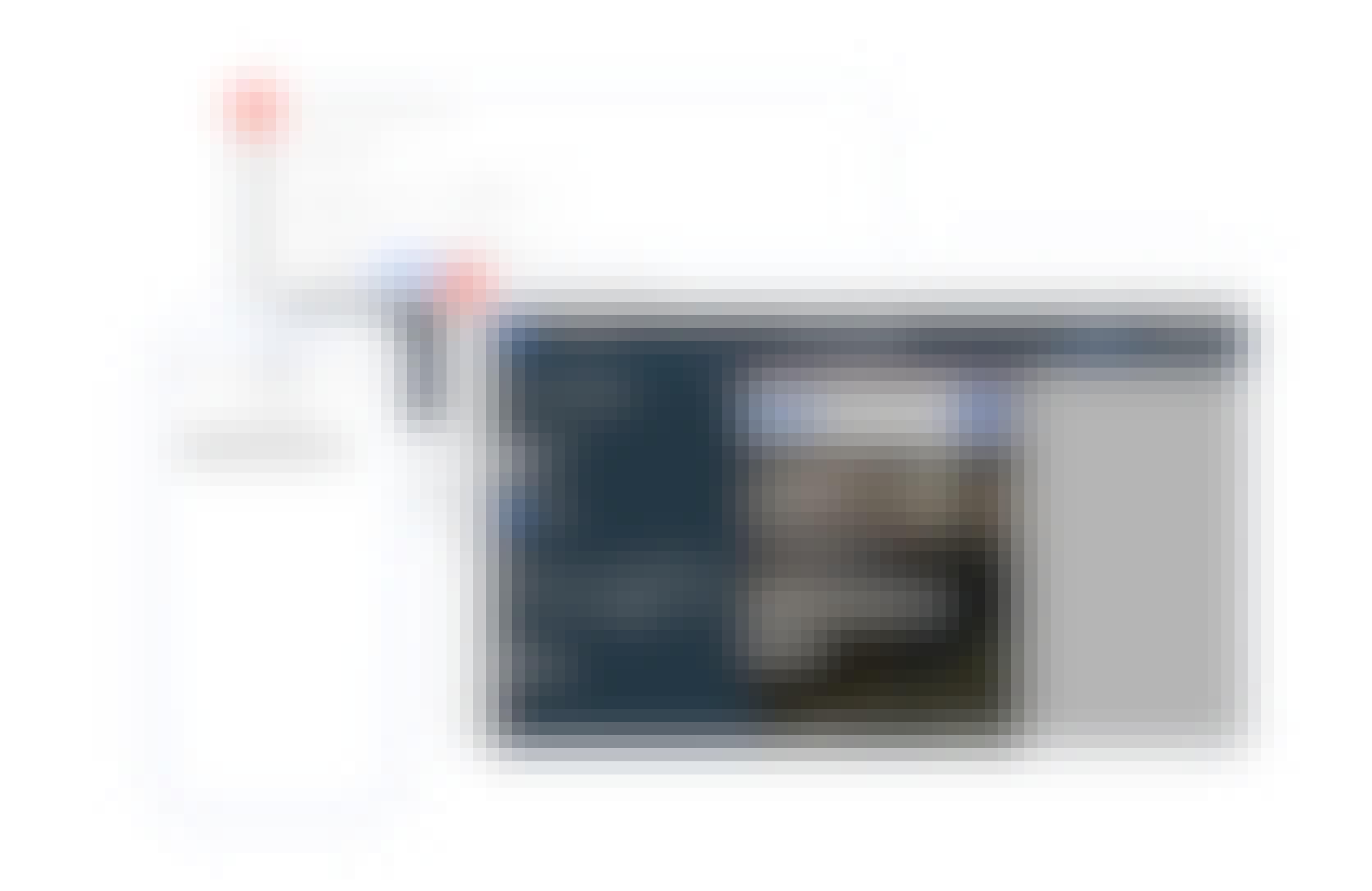 2. Leverage SMS to send valuable reminders
Students enrolled in today's college programs are inundated with messages on mobile devices. While you don't want to add stress, you can leverage technology and communicate with them using the tools that they have at their fingertips.
SMS notifications and reminders are one way to accomplish this throughout the whole process. Send targeted reminders to students about important deadlines, new programs, and courses, or to inform them about what's next in their personal admissions journey.
The best way to do this is to use your school's admissions CRM platform. By using this great tool, you can ensure that you have the most updated contact information, and staff members can clearly see which students have received certain reminders.
3. Use a story-based approach to marketing materials
Why should students care about attending your particular school? If you can create or write a story that matters, it's far easier for students to visualize what would happen if they were to attend and complete a degree program.
Storytelling is a powerful education marketing tactic because it encourages students to picture themselves in a "before and after" state. This means that they should be able to clearly communicate who they are before they enroll and who they are after they've completed the academic program of their dreams.
You can incorporate success stories and student testimonials to add even more weight to this powerful strategy.
4. Invest in search engine optimization (SEO)
If colleges and universities aren't already engaging in industry best practices, it's time to change that. One of the most proven ways to market your message and increase enrollment is by investing in search engine optimization (SEO). 
Optimizing your school's admissions information makes it easily searchable when prospective students perform research on a school or program that aligns with your offering. By using SEO strategies, you can ensure that your school's website performs better in search results on popular engines like Google.
If your student population is mostly local, it may be best to focus on local or regional SEO strategies. This is a more targeted approach that helps your content perform better for searchers who live in a set proximity to your school. 
For example, if your community college ranks higher than similar schools in the region, more web traffic could indirectly increase student enrollment.
5. Engage with students on relevant social media platforms 
If you want to truly accelerate your enrollment efforts, you must be willing to connect with students where they spend a good amount of time. In addition to offering direct access to many students, social media platforms also allow higher education institutions the opportunity to build a modern and relatable brand.
To have success in this arena, find out where your ideal students are spending the majority of their time. You might check out options such as:
Instagram
Facebook
TikTok
LinkedIn
Twitter
Pinterest
In order to truly capitalize on the benefits that social media can offer, try to use as many features as possible to drive home your school's marketing messages. Take advantage of live video, feed posts, and even paid advertisements on each separate platform.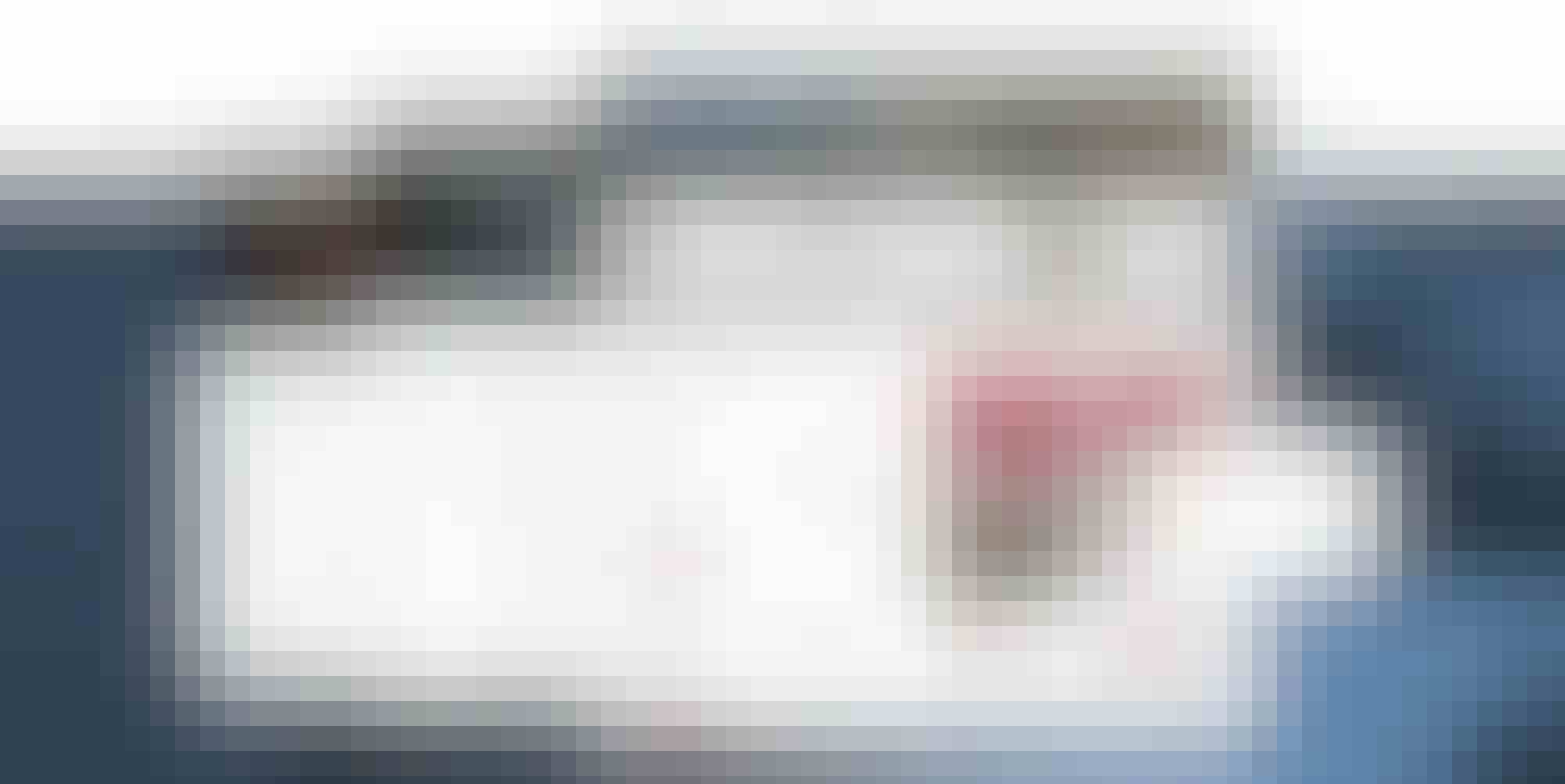 6. Honor admitted students with special perks and services
One of the most significant ways that you can build excitement with your incoming class is to celebrate their decision with special perks, messaging, and access. Some particularly innovative colleges even develop new student websites or portals that are designed to deliver a unique experience to the incoming class.
When you make the interim time between application and acceptance feel special and unique, you can increase the level of excitement that students feel about attending. If any are on the fence, a memorable experience can shift the tide and convince them that they are significant and valued.
If you build a new student portal, take time to add relevant pieces of content that serve a purpose and provide help to students, parents, and families. This might include:
Helpful financial aid documents
Communication from academic advisors
Campus tour and event reminders
Task sheets or next steps checklists
Blogs or stories that describe student life

7. Take advantage of specific enrollment tools within your CRM
The right admissions CRM tool can expand your enrollment toolkit with new features, better student data, and smart automation. Each of these options reduces stress and hassle from your enrollment process, which creates more room for creativity and connection.
With Element451, your campus enrollment team can benefit from features like:
By eliminating stress throughout the enrollment process, you can equip your staff members with digital tools that deliver results. In turn, admissions officers can spend more time making meaningful connections with future students. 
Element451 makes the creative process easy
If you want to truly elevate your enrollment efforts this year, a powerful admissions platform is the missing piece to delivering a truly personalized journey. Turn the tide from declining enrollment, and transform admissions numbers with a new approach that builds connections and fosters student growth.
This year, stay on top of creative new college enrollment trends. Book your Element451 demo today to design an innovative enrollment process that helps you conquer new enrollment benchmarks. 
---
There's More
Related Articles