Simplifying Recruiting and Enrollment for Admissions Professionals by Sirley Carballo · Nov 11, 2021
We started Element451 to help recruiters and schools achieve a simple goal: bring in their next class of students. And while some CRMs claim to simplify this process, only one is steadfast in making it easy for college and university staff. 
Most CRM platforms focus on building tons of features and don't take the essential step of organizing them in ways that make sense to higher education professionals. That results in it taking a significant amount of time to learn where everything is and where you need to go to get your work done. With our simplified navigation, everything is easy to find under 4 simple categories that match up with the who (contacts), what (engagement and applications), and how (automation) of recruiting and enrollment.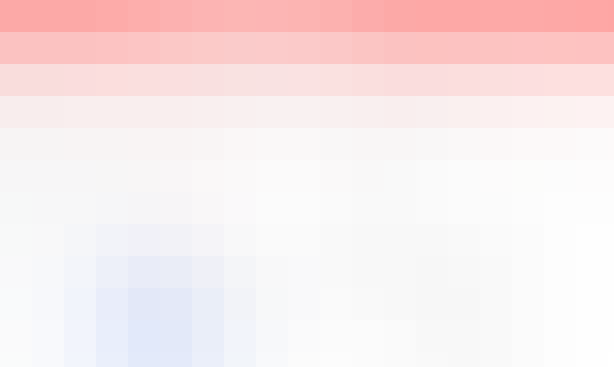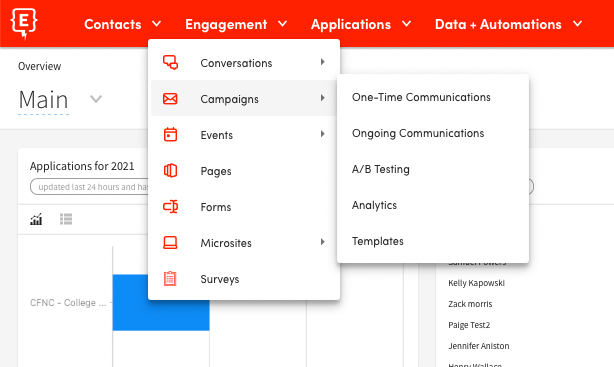 With everything you need categorized into four simple areas, you can quickly get to what you need and focus on reaching your audience in meaningful ways and with powerful tools.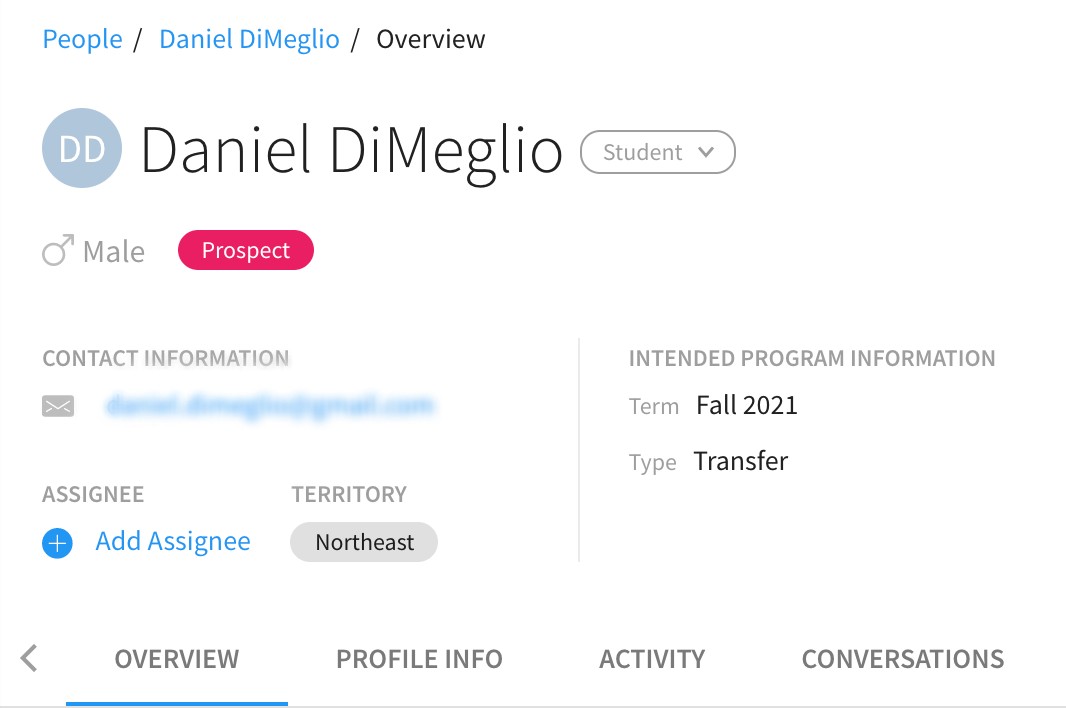 Whether a potential student is coming in through a name buy or another lead generating source, it's easy to really get to learn about each student as an individual. You can easily get a birds eye view of a student's progress as they move through the enrollment journey. 
The Activity tab on each individual person tracks everything that person is doing, all in one place in a convenient timeline format. No more going from Mailchimp to your website analytics to your landing pages to try and piece their actions together. 
Element also calculates and gives contacts individual engagement scores or traits. With this information you can now implement relevant messaging and direct them to specific pages or resources that matter to them.
The What: Student Engagement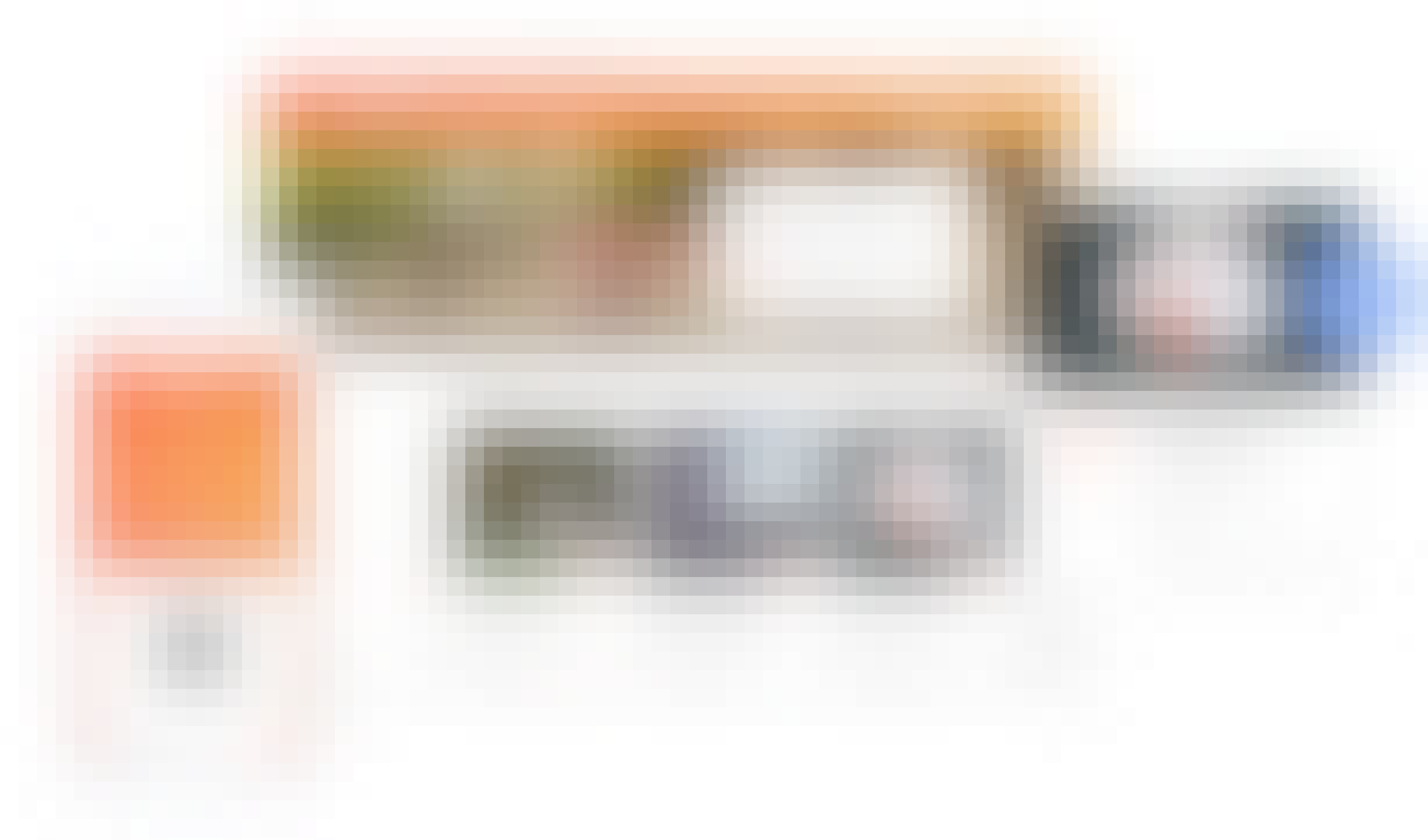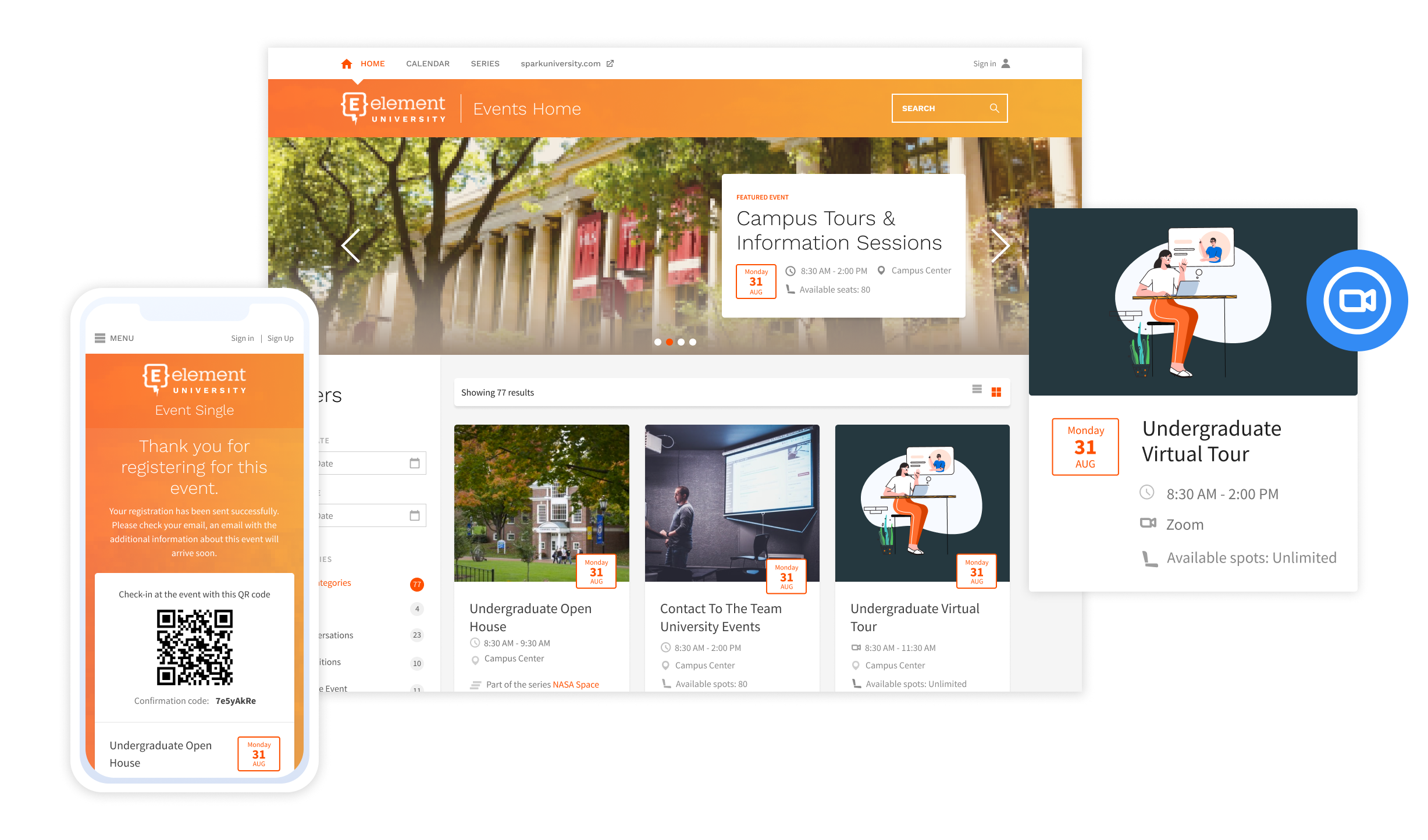 Once you've got your audience nailed down, it's easy to move into nurturing student engagement through various touchpoints, all right inside the Element platform. Here you can create unique landing pages and microsites, forms to embed into your website and surveys to really help you understand where students are at in their journey.
Start conversations via emails, SMS text, and even video all through the platform. Element will soon be integrated into your email inbox too, for the most cohesive and convenient communication process.
The How: Data + Automation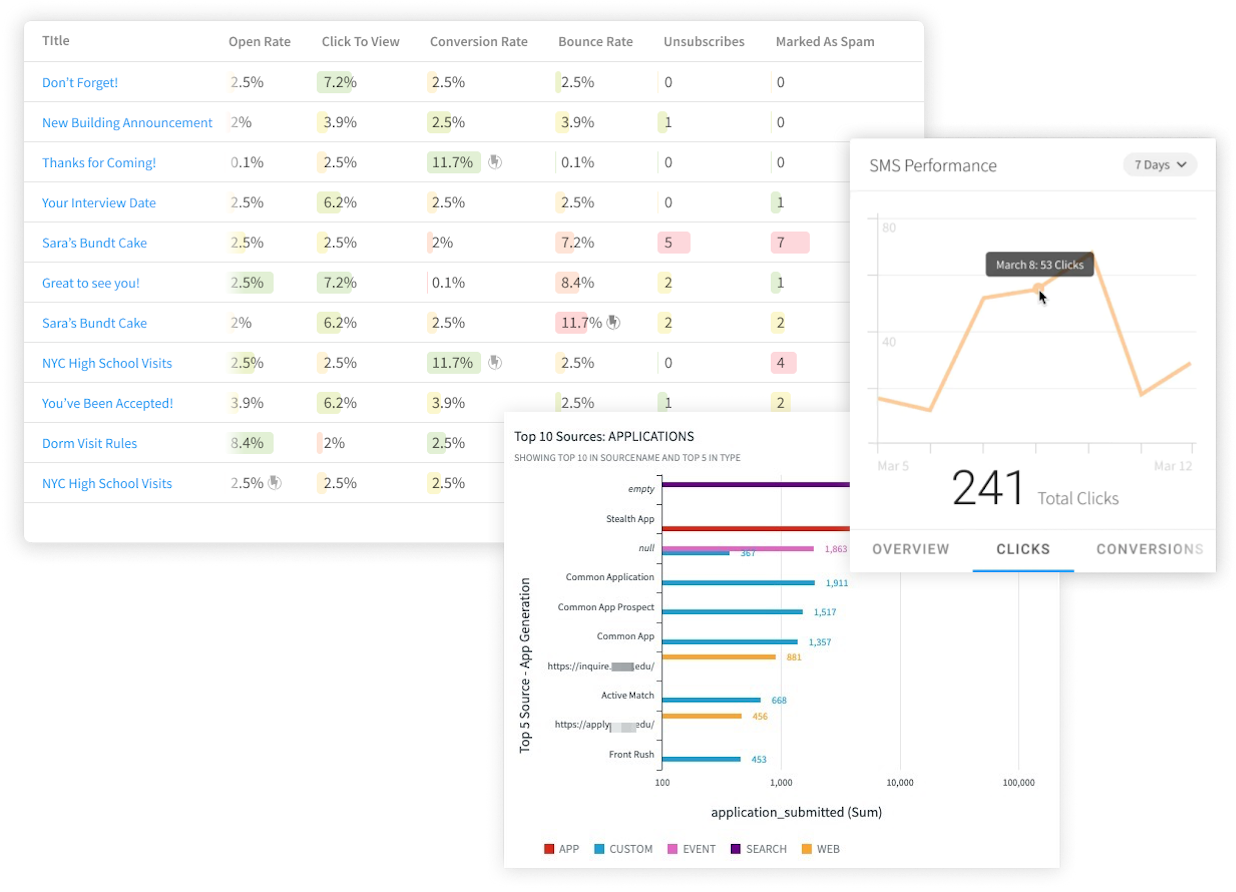 Students expect personalized attention but no school has the resources to manually communicate with every prospect. That's where marketing automation comes in. To orchestrate engagement campaigns, Element451 demystifies the data that turns generic messages into highly personalized communications. And with workflows, you can deliver all types of communication plans (e.g. senior search, admitted student yield) with ease. You can also utilize Packs to kickstart your campaigns with fully built out communication sequences.
It's simple to tailor campaigns based on things like intended major, how far or close a prospect lives to your campus, and even what landing pages they've interacted with. That's something that would be impossible to do without marketing automation like Element451's.  
Your CRM shouldn't get in the way of your recruitment efforts—in fact, it should enhance them and help you do even more with less time and less resources. Schedule a demo to learn more about our new and improved user experience.
---
There's More
Related Articles