 Taking Education Higher
Admissions and enrollment shouldn't be rocket science.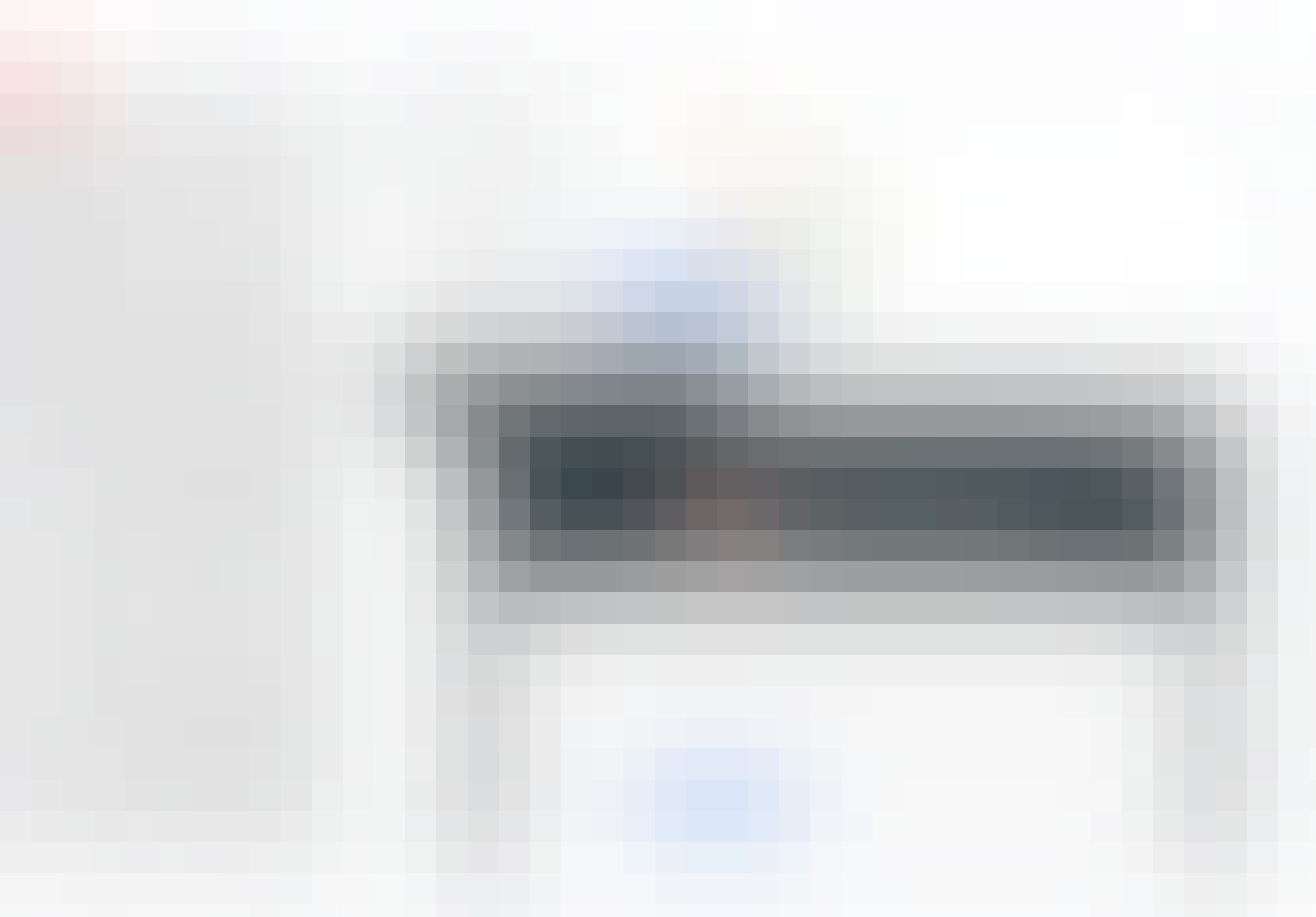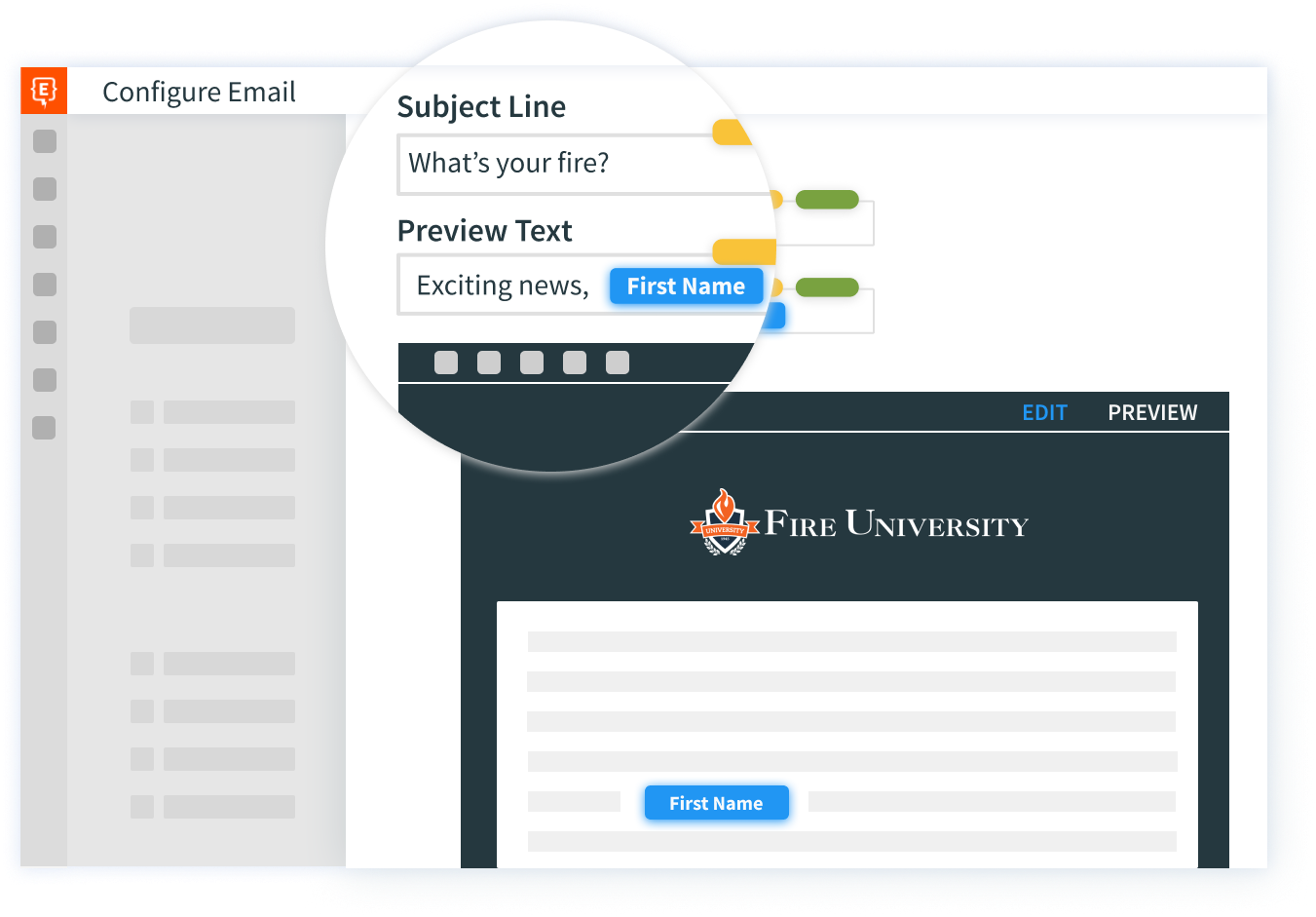 Power student experiences with personalized marketing campaigns.
With Element451's student engagement CRM, you can give every student the VIP treatment they deserve. Efficiently build and manage marketing campaigns to create unique student experiences and drive enrollment.
Learn More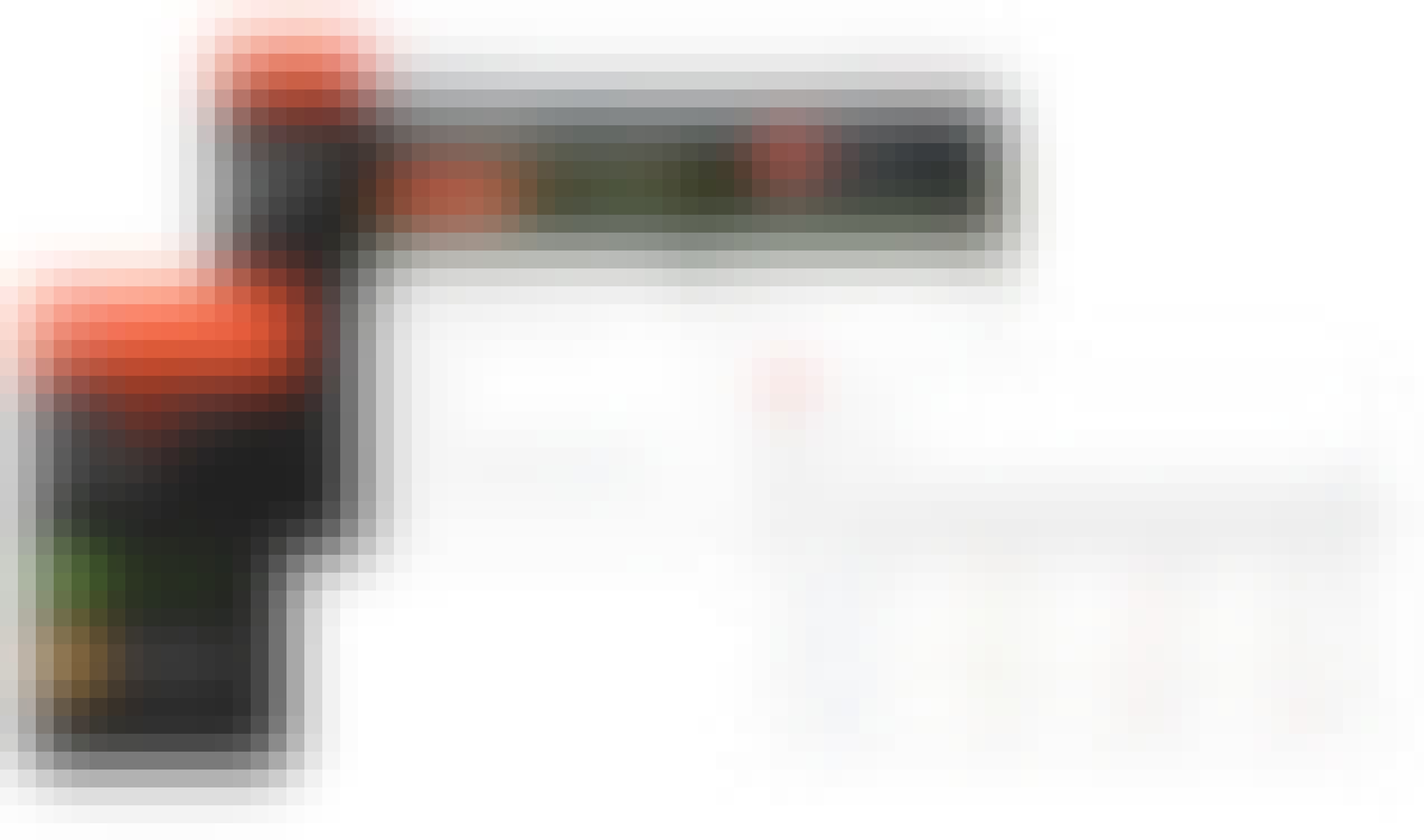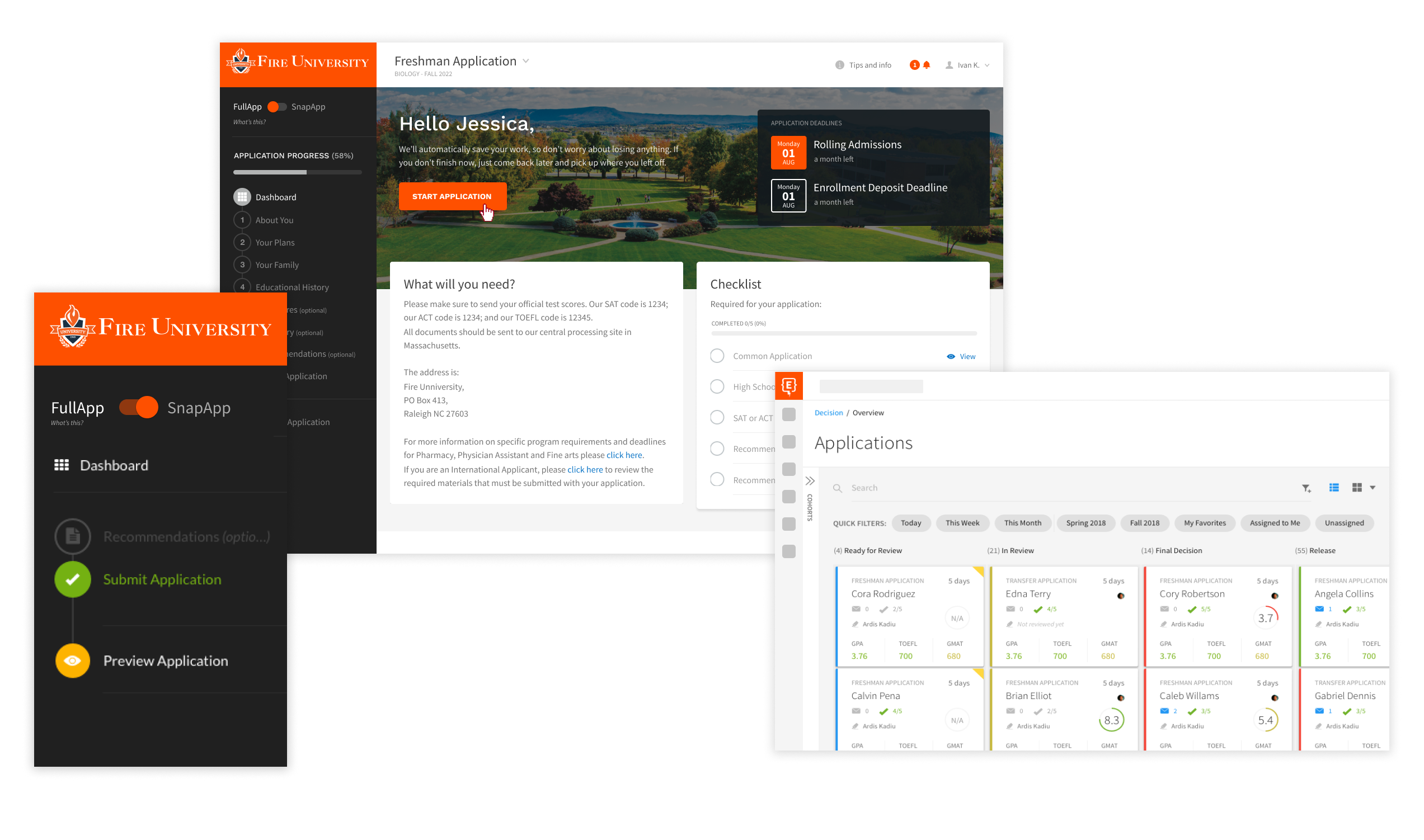 Hit your enrollment goals without growing your headcount.
Element451 streamlines the application and decision process, creating an experience that is less stressful for potential students and more efficient for your team. In addition, auto-evaluations ensure that each student has an equal opportunity, free from bias.
Learn More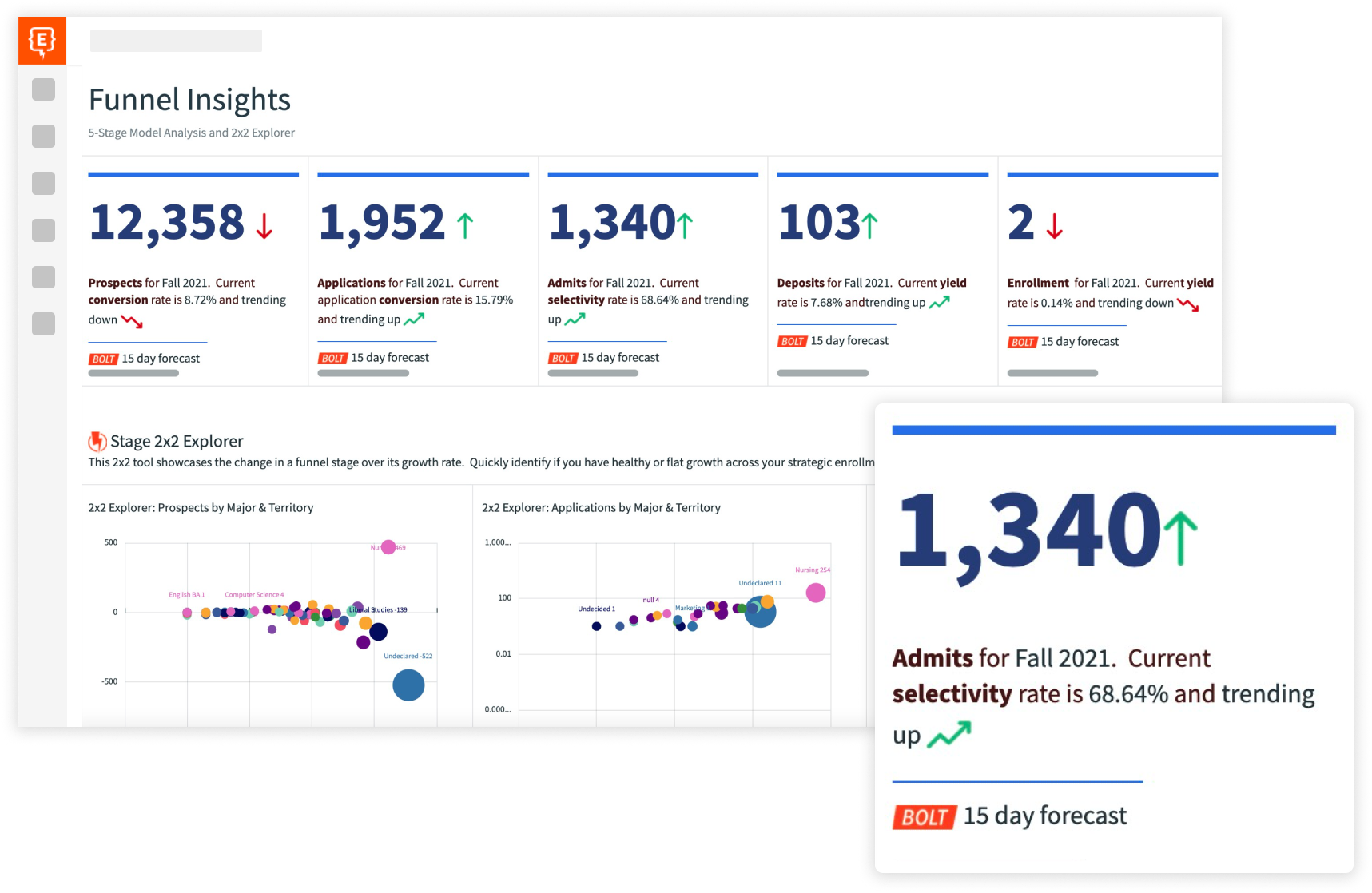 Maximize student success, engagement, and enrollment with insights.
Stop the guesswork when it comes to enrollment. Real-time funnel analysis enables you to look beyond simple demographics to see how prospects are engaging with your messaging, what motivates their decisions, and which marketing campaigns are most effective.
Learn More
Get a Demo
#1 Student Engagement CRM
Deliver an on-brand student experience that's exceedingly efficient with Element451. Contact us to set up a demo.