5 Ways To Improve Admissions Rates With Higher Education Software by Sirley Carballo · Jan 07, 2022
Enrollment numbers continue to fall in the aftermath of COVID-19. In 2021, Spring enrollment fell by 3.5% (603,000 students), seven times worse than the decline a year earlier. Whilst we could hope that the tables turn once we are out of the pandemic woods, higher education was facing a national decline in enrollment way before the rise of COVID-19.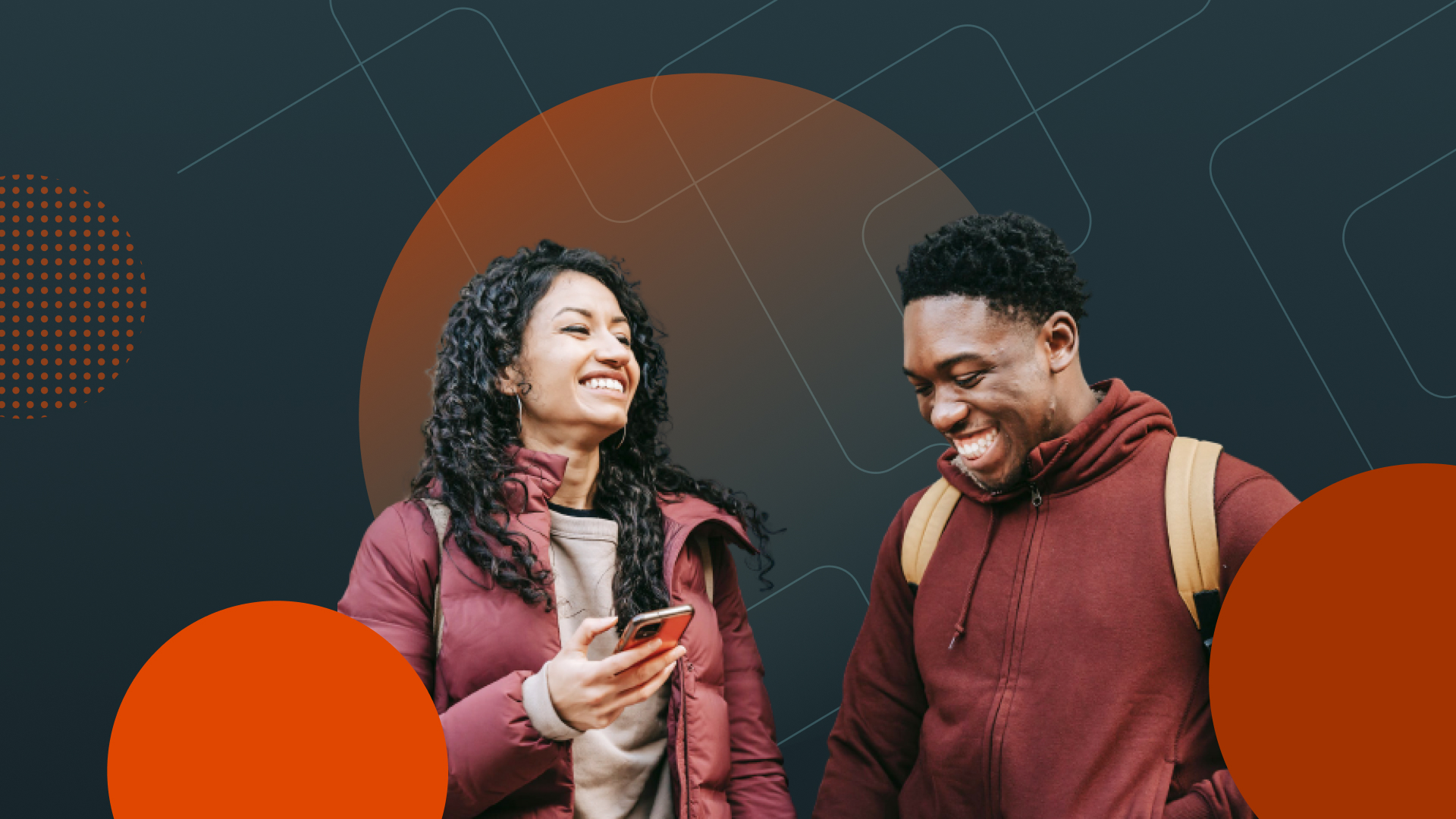 From the 2014-15 to the 2018-19 academic year, annual undergraduate enrollment across all higher education institutions fell by 5% (1.25 million students). There is no one reason for this decline. 
What we are seeing is having a massive impact on colleges and universities. From lower-income students, fewer grant opportunities, declining birth rate, failure to meet the needs or expectations of BAME students, to changing demographics of recruitment, the landscape of enrollment looks completely different now than it did even 12 months ago. And you need to prepare because none of these trends are going to reverse course overnight and they will continue to make increasing your enrollment harder for the foreseeable future.
In this post, you'll discover why higher education admissions software is critical in helping you combat declining enrollment and how you can use it to improve your admissions rate.
Higher education admissions software: Why you should care
Admissions cycles naturally create crunch times for your team. During times of high volume, higher education admissions staff struggle to quickly process applications. This can lead to frustration not only amongst your recruitment teams but also with your students who are growing less and less patient with waiting for decisions. To ensure they keep pace with student expectations and find best-fit students, institutions are abandoning their traditional institution-led processes that delay decision making, in favor of student-driven online admissions software.
But what about times of lower enrollment and admissions? A solution like Element451 can reduce friction throughout the process and help you create a personalized student experience that keeps applicants engaged and excited to continue their application with you.
In a digital-forward world where students can get next-day delivery at the click of a button, auto-complete online fields, and pay for things with their watch, how do you think they'll react when they find out they need to manually fill in and scan documents to apply. This is highly likely to factor into their decision as to whether or not to apply to your institution.

But this isn't just for your students. It's for your recruitment team as well. Nearly 60% of workers estimate they could save six or more hours a week if repetitive tasks were automated. Their time is far better spent developing a personalized student experience that makes each applicant feel more like a person than a number. With the growing pressure to deliver on enrollment goals, the saved time using online annulment software would give your team the space to deliver these numbers without sacrificing in other areas. 
Overall, removing the manual, paper-based processes creates a positive, student-centered experience. Online enrollment systems enable your team to spend more time on how to personalize that experience at scale.
Why the right software will transform your admissions process and boost your admission rates
66% of people say that customer service is very important in their choice of, or loyalty to, a brand. Higher education institutions, like every business, are delivering a service. With enrollment numbers declining, building and maintaining reputations have never been more important for attracting and enrolling applicants.
Here are five ways that higher education software can help you deliver excellent customer service and experiences that can, in turn, boost your admissions rates.
1. Centralized data enables actionable data at your fingertips 
Campus leaders need accurate, relevant, and up-to-date information to make informed decisions that will affect the institution's future. Holding student data in one place allows you to accurately plot trends and report on the success of your marketing and engagement efforts in real-time. 
Removing data silos not only facilitates inter-departmental transparency and collaboration, but it also improves productivity, internal and external communications, and student-faculty relationships. 
With Element451's advanced reporting you can look beyond simple demographics to see how prospects are engaging with your messaging, what motivates their decisions, and which communication channels are most effective and why. Access details like emails opened, landing pages visited, and more. Our tools also keep tabs on who is likely to melt and unsubscribe.
2. Better student relationships start with personalized communications
Are students more likely to dedicate the next few years of their life to a school that sends generic, high-frequency communications, or one that shows applicants they understand them by catering to their needs and interests? Institutions that employ spray and pray tactics are being left behind.
Personalization is critical for your higher education admissions process because you are fighting to be seen in a sea of digital noise. Looking at email as an example, 319.6 billion emails are sent per day - 85% of which are spam. Users will not engage with your content if you don't give them compelling reasons to. They may forget about you and prioritize their applications with more innovative schools.
With higher education software, you can personalize your marketing campaigns to create unique experiences using criteria such as a students' major, their interests, specific webpages they've visited, and more. 
With Element451, you can go even more granular by creating hyper segmented lists and individualizing email campaigns with sentence swapping to cater to each individual recipient creating a truly unique and personalized experience.
3. Streamline admissions team processes to boost efficiency & benefit student enrollment 
A lack of efficiency and friction in processes not only affects your admissions team, but the knock-on effects also seep into the lives of your applicants as well as departments across campus. The experience needs to match what students expect today—user-friendly, intuitive, and fast-paced.
Three key elements that allow higher education software to improve the enrollment and admissions processes are:
Automation - Take back precious time spent on repetitive tasks. Automatically notify students of their application status, send financial reminders, and request further application information to increase productivity. As an added bonus, when you cut your response time, you also deduce stress for your applicants.

Centralized data - Store scores, notes, original applications, transcripts, and more in a central location that everyone involved in the decision-making process can access. Within the application process, for example, you can assign applications to reviewers and cohorts reducing the margin for error and wasted time.

Modern student experience - Paper applications and clunky website admissions don't align with the experience students expect. With enrollment software, data is autosaved, which reduces stress as students can manage all aspects of their application, from the initial form to recommendations and payments, in one place. In addition, when optimized for mobile (as it should be), you're allowing students to apply anytime from anywhere, increasing your overall number of applications.

4. Improve user experiences by having more 1:1 conversations
Choosing where to study is often stressful for students and their families, and there will be many times when website FAQs, newsletters, and group events aren't enough. Virtual meetings, chat (online or SMS), personalized video, and triggered campaigns are ideal for facilitating these needs and building one-to-one relationships. 
Online enrollment software also allows you to have a shared inbox. Never let someone being out sick or on vacation get in the way of helping a student. Your whole team can access conversation histories and give students informed attention.
These multi-channel and often instant methods of communication remove barriers to enrollment by keeping students engaged when they have the highest admission intent. If you leave them waiting for a response, they might lose interest in favor of other schools.
5. Improve yield with hyper-personalized marketing campaigns
When you're communicating with prospective students, they want to be able to visualize themselves at your school. They can't do that if your marketing campaigns aren't tailored to the experience best suited for them. Applying to college is an incredibly exciting, and often stressful, time and in order for students to consider enrolling with you, they need to know that you understand them and can deliver on their expectations.
Consistent and relevant communication will keep you top of mind, set a positive precedent that you'll support applicants throughout their lifecycle, and prove to students that you are the right school for them. Tools like personalized microsites and yield email/text campaigns can help admitted students ultimately choose your school.
Get started and break down the walls holding your admissions team back
Move one step closer to modernizing your enrollment process and boosting your admissions rates! 
---
There's More
Related Articles