Best and Worst Pandemic Predictions for Higher Ed from Josh Moody — School Closures, A Test-Optional Future, and the Rise of Credential Programs by Sirley Carballo · Nov 08, 2021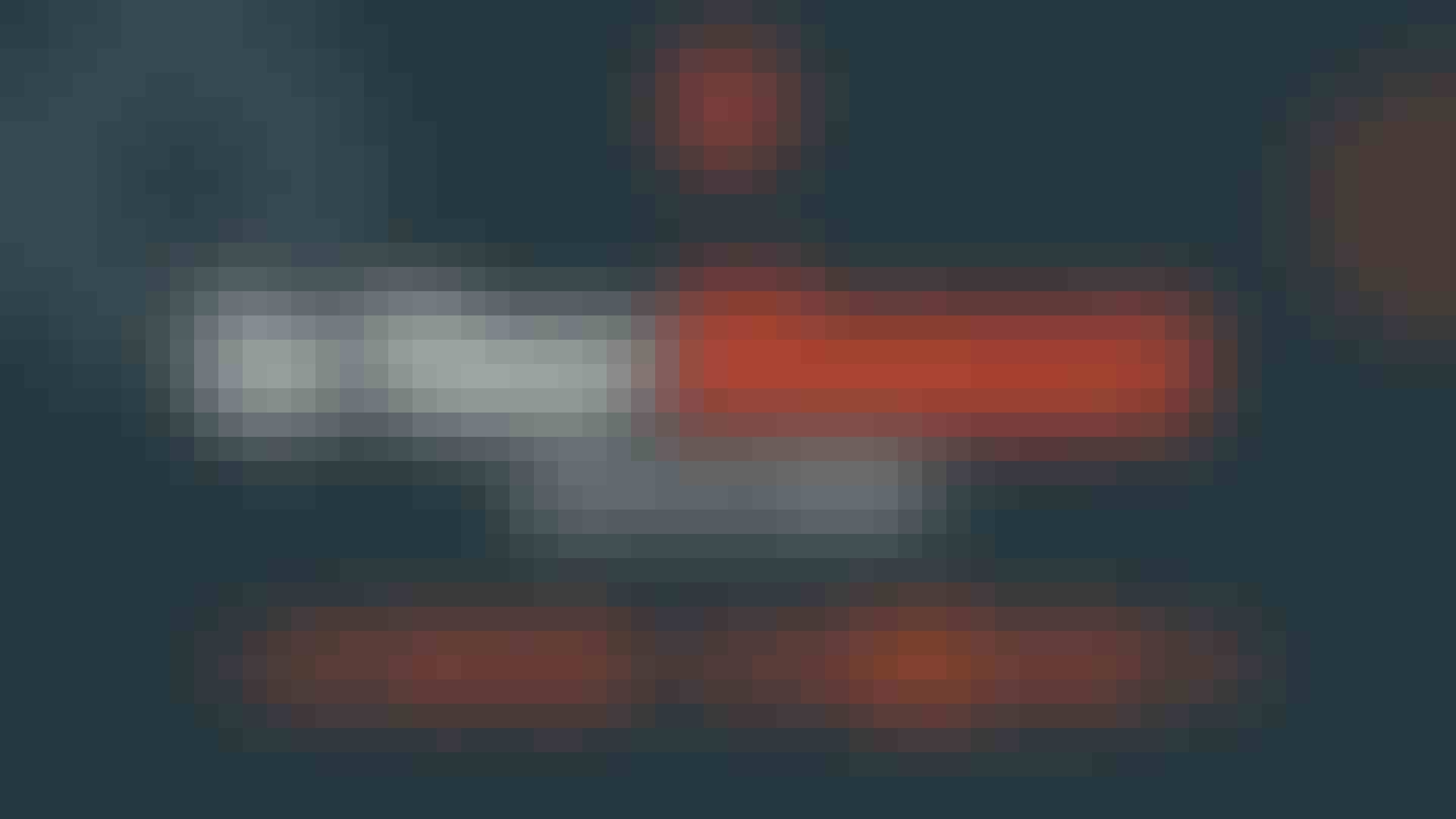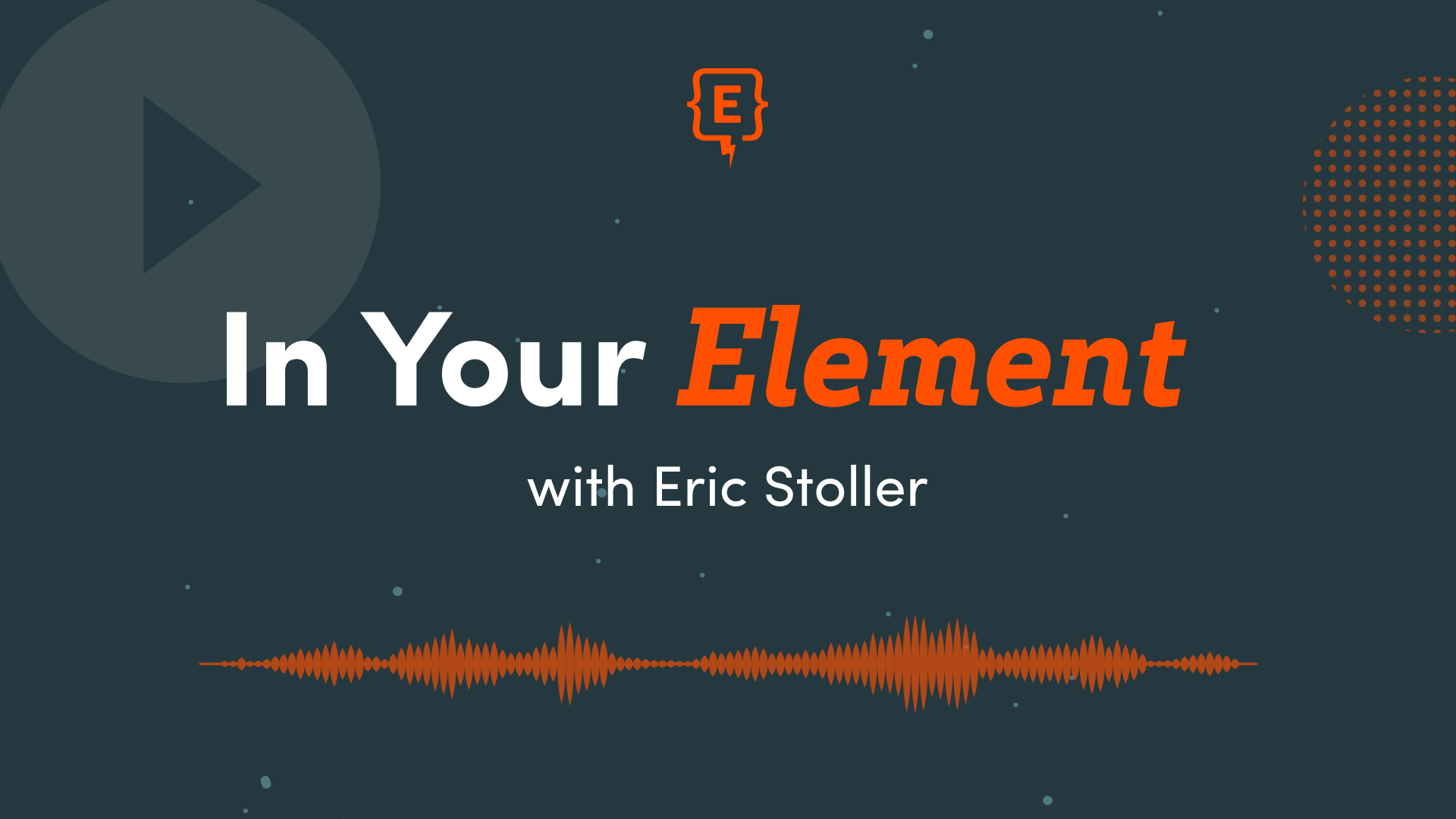 On this episode of In Your Element, Eric Stoller has a wide-ranging conversation with Josh Moody, education reporter for US News and World Report. Tune into this episode to hear them discuss which predictions about Covid's effects on colleges were way off and which were right on target. Other topics include:
How the rise of online program management (OPMs) has impacted higher education.
What will become of tests like the SAT and ACT in a test-optional future?
The lessons four-year institutions can learn from the community college model in a post-pandemic job market.
What technological changes institutions must implement in order to cater to today's student. Online education, the growth of it, has provided more options because students aren't necessarily place bound. You can be somewhere where you are in an education desert, so to speak, but that doesn't mean you can't go out to pursue education. Full Transcript of Episode 5
Josh
The growth of online education has tons of potential for both good and bad, you know, it's created more flexibility that fits better in the student lives. But at the same time, I think you have certain shady fly-by-night programs popping up. So I think it's also created more confusion in the marketplace for individuals who don't know what to look for. But online education, the growth of it has provided more options because students aren't necessarily place-bound. You can be somewhere where you are in an education desert, so to speak, but that doesn't mean you can't go out and pursue an education.
Eric
Welcome to In Your Element, a podcast on the Enrollify Podcast Network brought to you by Element451, and advanced student engagement CRM, providing higher ed institutions with a competitive admissions advantage from recruitment to enrollment through the use of AI. On each show, we ask five questions about current challenges, exciting opportunities, and what's next in higher education. I'm your host, Eric Stoller. And today, my guest is Josh Moody, education reporter at US News and World Report. You might know the US News and World Report for their college rankings, where each year they tell us the top higher education institutions based on graduation rates as it scores, faculty resources, groundbreaking research, and many other factors. But the publication is much more than just rankings. And Josh covers all things college-related like the 25 highest paying associate degree jobs or how students can apply to dozens of HBCUs for just $20 total, or even how to make a college list. Josh has been at US News and World Report since 2018 and has been an education reporter since 2013. And it all started because he couldn't really find the information he was looking for to begin his own college journey.
Josh
I was homeschooled and didn't really know where to start my college search. I always knew what I wanted to do. I always knew I wanted to write. I knew that from a pretty young age. I settled on journalism in my teens but didn't know how to go about pursuing it. So I didn't go to college right away. And when I did, I didn't know how to work the system to get the scholarships, any of that. So I had a few stops and starts through college. And it was just all a very strange journey.
Eric
And in college at the University of Nebraska at Kearney, he started writing for the Kearny Hub, which then led to the News in Advance and ultimately, US News and World Report. In that time, he's seen some interesting shifts in the collegiate landscape, including the growth of online education. And of course, all the changes that have come from COVID. To start, I asked Josh about the worst predictions he heard stemming from the pandemic.
Josh
I actually have a couple but the first one, I think the one that was the most bold, and the most inaccurate was a prediction that 200 liberal arts schools would close within a year of COVID hitting the US. That prediction was from an educator, it was repeated in the Wall Street Journal in April of 2020. So a year later, there have been some liberal arts colleges that have closed, but nowhere near 200. So that sky is falling narrative didn't live up to the hype, at least not on that timeline. And we have seen some close and more will close in the future, undoubtedly, but not at that scale, in my opinion, and colleges have really slashed budgets and cut them to the bone in some cases. So there are certain institutions offering less to students at the same price, but they're still in business.
Eric
Yeah, well, I guess the headline of like a handful of schools will close isn't as impactful as the big sort of headline of 200 with, you know, ominous music playing in the background every time you read it. Yeah, so it's good to see actually, I mean, obviously, that's a really good outcome, in a sense, right? No one wanted that article to be true. No one went into that sort of doom and gloom to be true. You know, within the context of the pandemic, though, what changed surprised you the most? How has it changed higher education?
Josh
Yeah. To me, being someone who writes a lot about admissions practices, I think the quick and very widespread shift to test-optional or test blind policies was surprising. Testing was previously you know, such an important component of the admissions rubric at a lot of schools and, you know, testing is even a big part of our culture. It's like a rite of passage, if you will, for teens. And numbers from Fairtest.org indicate that I believe it's 1,600 institutions are expected to be test-optional or test blind for the fall of 2022. So I found that almost overnight shift to be surprising. But of course, in some ways, it made sense because of all the challenges with testing and all the tests that had to be canceled because of COVID-19 concerns. So there was that element. But it's interesting to see that that pilot programs at schools suggest that this may continue into the future. And I'm really curious about how these pilot programs are going to play out and what we see when more data starts to emerge from those.
Eric
Yeah, I know, California was recently in the news, we've kind of been a bit of a sort of contrast, I guess, in terms of the pieces around that in terms of seeing a sort of more diverse incoming class. And then I know there was at least one article I saw in another publication where they were sort of countering that, you know, you said there are 1,600 institutions, or so that are going to be test-optional in the fall of 2022. I mean, that's, that's a pretty big sea change. I think maybe we haven't written enough about that or seen enough pieces about that, it seems to me that, you know, that that's going to impact recruitment, that's going to impact, you know, admissions, all this sort of probability and predictions around, you know, an incoming class. You know, that's a pretty big deal. So I guess my third question is kind of a follow up to that is, you know, when you talk to admissions and enrollment, folks, you know, what are some of the big challenges that you're hearing from those folks?
Josh
Probably, number one is declining enrollment. I think that's the concern that is top of mind for most higher education leaders. If I remember correctly, enrollment this spring was down by 3.5%, according to the National Student Clearinghouse Research Center, and when you zoom into the community college level, it's much worse, it's down by almost 10%. And specifically, it was %9.5.
Eric
Don't worry, I will fact-check you later.
Josh
But please do. And that is concerning to higher ed leaders, especially when you consider that colleges are also facing a demographics cliff, where there's a shrinking pool of traditional-age students to recruit from anyway. And when you have some of those opting out of college, at least for now, that just compounds the problem.
Eric
It feels like that's just like the tip of the iceberg in terms of, you know, enrollments. Down budgets have probably, you know, obviously gone and followed suit. You hear a lot from people in sort of your conversations, I'm sure as a reporter around sort of the solutions that they're looking at to address those challenges. You know, specifically, has there been anything that's come on your sort of radar around how technology has either changed the relationships between schools and students or how EM leaders specifically have thought, you know, without naming names, obviously, like, what technologies have kind of come top of mind.
Josh
I think the growth of online education has been a game-changer as you're going to see more partnerships, a lot more reliance on online program managers, and those kinds of deals. And I think the growth of online education has tons of potential and for both good and bad, you know, it's created more flexibility that fits better in the student lives. So for example, so-called nontraditional students have more options than ever, on pursuing an education that fits into their lives. But at the same time, I think you have certain shady fly-by-night programs popping up. So I think it's also created more confusion in the marketplace for individuals who don't know what to look for. And there are predatory programs out there taking advantage of what students simply don't know. But online education and the growth of it has provided more options because students aren't necessarily place-bound right now.
Eric
Exactly.
Josh
And so you can be somewhere where you are in an education desert, so to speak, but that doesn't mean you can't go out and pursue an education.
Eric
Yeah. You know, you mentioned sort of the providers and the sort of expansion of providers, you know, PMs and do you think as a result of, you know, students looking at, you know, I guess they have so much choice now, in terms of diversity of programs and whatnot, do you think we'll see a lot more sort of traditional institutions offering may be more nontraditional programs?
Josh
Absolutely. I think it's a marketplace. They absolutely have to get into especially thinking of credential programs. As those start to grow and presumably become more accepted by employers, I think you will see a lot more emphasis from traditional institutions on doing that. And you've seen community colleges doing that for years. So I think that's something that four-year institutions, that especially those that may be struggling or need to boost their revenues, I think that's something they're going to start thinking a lot harder about.
Eric
So in a way, community colleges, sort of maybe set the model, and four-year institutions previously didn't have to sort of look in that direction. But now as a result of pandemic and sort of, you know, different sort of resources and in shrinking demographics, I guess too, in terms of overall, you know, student numbers, they're getting into that space. It just sort of seems like, you know, they had this maybe a contraction, and now an expansion. And that you mentioned community colleges, any community colleges come to mind that you think are sort of leading in this area?
Josh
I don't want to single out any specific colleges, but I've seen a lot of colleges that have agreements with, you know, local employers, workforce development, that they've made efforts to make scholarships available for these programs that are, you know, short term programs that can get employees out into the workforce right away. And I think that's really vital, especially in areas like manufacturing, where you'll see a lot of difficulty in terms of just finding the right employees with the right skill set. So I think you're gonna see more of that. I think employers want more of that, anyway.
Eric
Yeah, this sort of the nontraditional credit certificate, sort of learning for the sake of a career or a position that needs it. Now kind of like looking ahead a little bit, what trends are you most excited about, you know, in terms of higher ed, either technologies, just overall things that you're thinking, "I've got to write about this".
Josh
I would have to say that I think I'm most excited about employers taking on more of a role in terms of helping students earn a degree or pay off student debt. More employers seem to be rolling out these programs, especially as there's a labor shortage right now, I'm sure you saw the news recently about Walmart rolling out a program to help more employees. In partnership with Guild. I'm blanking on the specifics. And so I don't have them in front of me.
Eric
You can name-drop Walmart. Josh Moody brought to you by Walmart.
Josh
I can't remember the last time I shopped at Walmart, to be honest with you. But I think those with a labor shortage and people, you know, competing for employees, I think that you might see more of those types of programs rolled out and not just helping workers earn a degree, but I would be curious as to what corporate America might do in terms of helping employees pay down student debt. And I wonder how the rise of remote work might play into this, for example, as we pivot, you know, further away from the office, and employers are spending less money on those costs. I'm hopeful that it will encourage employers to offer more assistance in the forms of helping employees pay down debt, especially as other perks are, you know, eliminated, you know, forget about the free bagels in the break room. That's nice, but it doesn't help me pay off my student loans. And I think a lot of people are in that boat. And I don't know, I don't have the ability to predict this. But I'm hopeful that less, you know, money spent on facilities means more, more directed towards employees, especially in terms of retention.
Eric
Yeah, well, it makes me think, you know, you're talking about sort of like once you finish, you got your degree and you've got your sort of final tally. What about those students who aren't going through and filling out the FAFSA? I think you probably have the stat probably more top of mind than I do, but that's down, correct?
Josh
Correct. That is down. And if you look at the declining enrollment, I suspect that goes hand in hand. I know some states have batted around ideas of requiring filling out the FAFSA to be part of a high school graduation requirement. This is perhaps not a bad suggestion, though. I would worry if it's too complicated financially for some families and might have the opposite effect and actually hurt graduation rates. So I think if something like that can be very carefully and thoughtfully implemented with the right oversight, and especially the right assistance to helping students fill out the FAFSA, then maybe that can boost it.
Eric
Yeah. But it seems like it's maybe more of a symptom of a greater issue in the sense of, you know, why isn't it easier to unlock aid and accessibility into higher education, and all the financial issues that come with that? Because it seems like that should be top of mind is getting more people to not fill it out but it just being an automated process. Because, again, you can't even get in the door without the key and the FAFSA is, for many people, that is the key to access. Now, you write about admissions, write about enrollment recruitment, that went remote, right, for the pandemic, for a lot of places. What were some of the best practices that you saw, in terms of institutions, you said, you know, enrollment's down? How did they try to sort of, I guess, win back those students, when they couldn't come to fairs, where they couldn't go out to students themselves in person?
Josh
Yeah, I saw a lot of activity around offering grants to entice students to come back, usually in the area of a couple of $1,000 to help students that previously were enrolled and now are not returned to campus. There have also been some really interesting opportunities. And this is I think, semi-related around students getting vaccinated and putting out incentives there in terms of getting vaccinated, and you might win free room and board.
Eric
Free parking for a year, what have you.
Josh
Exactly. So those are, you know, a few and far between in terms of the actual opportunity to win it. But I think that's an interesting appeal right now that you see tied in, too.
Eric
Interesting, interesting, I mean, because before it was just like, you know, here's a free pizza. You know, free housing for a year perhaps, or whatnot. And, yeah, the sort of offer, it feels like some of maybe the tactics from the business world are being embraced by higher ed a bit more in terms of how do you incentivize people speaking of like, vaccines and prizes, or what have you? I think it was was it the state of Oregon, that had a million-dollar draw, if you got vaccinated, your name was put in a hat? And I think a college student won it?
Josh
Oh, good for them. I don't remember that specific story.
Eric
One of us has to follow the news. It's fine. I mean, one of us is a reporter one of us isn't. But you know, I guess the other thing I want to say is I read all your stuff. And, you know, it seems like you always focus on the human aspect. You know, you really try to not get too into the sort of the glitzy or the shiny and new. What are some of the sort of more interesting stories that you're working on going forward?
Josh
Yeah, so one I'm writing this week that I'm pretty excited about is an explainer for Name, Image, and Likeness. And I'm really excited about this because I want to help students, prospective and current college athletes, understand how that works. But one thing I really wanted to do with that is focus on students who are not signing deals with like PetSmart or, you know, big-name companies. I want to talk to athletes who are signing a deal with the local pizza joint because I think that's going to be a lot bigger than people realize that the role of local money, and it's going to help athletes at D2 and D3 schools who aren't necessarily on scholarship, you know, D3 schools can't even offer athletic scholarships. So I think that's an important piece. I'm also writing a piece later this month about how recent events reshaped college admissions, looking at the role of COVID-19. And how, as we talked about earlier, the testing policies were suddenly scrambled, but also you see things happening in relation to social justice protests that swept the country last year and continue to be relevant. For example, Colorado banned legacy admissions, and more schools are speaking up about matters of diversity. I think on some occasions, that is lip service. I want to see instances where colleges quite literally put their money where their mouth is and make sure to provide opportunities for students from marginalized communities. So those are coming pieces that I am excited about. Also, you mentioned the Common App earlier. But I'm also writing a piece about the Common Black College Application, which is a lesser-known service, it is similar to the Common App in concept, but it is for HBCUs. And I'm writing a piece about that, and it's fairly unknown. So I like to spotlight HBCUs when I can, and I think this is a good opportunity to do so. So those are some of the pieces that I am writing later this month. Now, of course, we also have a newsletter that keeps me busy, that goes out twice a month that is full of just all kinds of good admissions advice and it's aimed at parents, mostly. But yeah, tons of good admission advice.
Eric
Like influencers, like parents and family members, the people who are potentially involved in that decision-making.
Josh
The original influencers.
Eric
That's what I mean, I'm not meaning like, you know, it's one of those terms that have maybe been co-opted a bit, but I did, you know, I think that obviously, family members and parents have a lot of influence over students. And I think they're a lot more involved. I mean, then when I went to college, where it was like, I'd get something in the mail, and my parents never saw it. And it was directly to me. Now I would be remiss if I didn't ask you a bonus question, because I've asked every guest so far on the show bonus question, gone well beyond the five questions, as usual. But I want to ask a question about digital transformation. A lot of people said they were going to see, you know, five years with a digital transformation and pick your amount of time, five months, six months, eight months time, because of the pandemic, you know, top of mind, what are sort of three things that you saw happening, that you would say, yeah, that definitely fits under the guise of digital transformation that directly impacted higher ed.
Josh
One of the things I think that was the most inspiring thing that I saw was the shift by necessity to virtual office hours with professors, which seem to be much more accommodating to student schedules. And provided I think, a little more level playing field of access for those students who may otherwise be working.
Eric
You mean the nine to five doesn't work for all students?
Josh
Indeed it does not. So I've been excited about that. I have been excited to see more virtual visits. I wrote a story about virtual visits before the pandemic, but then, when the pandemic hit, all of a sudden, every college had a virtual visit platform. And I think that is really helpful for kids who may be a bit far-flung, and cannot afford to go visit a college out of state or maybe even within their own state, because they don't have the financial ability to, you know, travel to a city on the other side of the state or even 100 miles away.
Eric
A lot of circumstances can lead to the benefits there.
Josh
Those are two that I've been excited about. And then just the growth of online offerings as well. I think this is an area that colleges know they can do now. And I think you'll see more colleges expanding their online offerings, which should be a good thing, as long as those are quality programs. And it'll provide more options, more flexibility for students. And as I've really tried to emphasize here, I think you really have to focus on non-traditional students right now with some of the issues we talked about earlier, like enrollment being down and the demographics cliff. So I hope that more online offerings means more quality programs that work for all students.
Eric
Yeah, well, it seems like perhaps the online offering for some institutions was almost, you know, an accessory rather than at the core of the institution. And then the pandemic kind of threw that model, flipped it around, and said, no, this is core, not optional. And it changed things. It made a lot of, you know, academics, teaching an online space where they'd maybe perhaps never taught before. So I guess that gets to your point around the quality aspect. But I think there's also a difference too, between sort of online learning from, we're in triage mode to intentional. We've had time to set things up and, you know, resource allocation.
Josh
Absolutely. And I would suggest that the, you know, remote instruction that students were getting at the beginning of the pandemic is, was oftentimes not the quality that should be expected of an accredited online program, but these were you know, suddenly shifting from the classroom to a computer screen. So that's a steep cliff for a lot of people.
Eric
Well, even access to devices too, right? I mean, that's the thing, there was an institution in Texas where they were handing out laptops and Wi-Fi hotspots so that all students kind of had equal footing when it comes to access to the internet and a device where they could access things.
Josh
Right. And that's still a barrier, especially internet access in rural communities. I think that's going to become less of a problem as technologies make wireless internet more available. You know, there are - I believe it's Elon Musk's Starlink system that's going to beam internet down?
Eric
I was hoping I'd go at least one episode without a mention of him, but thanks for that.
Josh
Apologies. But if that lives up to its potential, or other programs like that, hopefully, that digital divide can be done.
Eric
You're describing basically, like where my parents are right now. In Iowa, and they have, in extremely rural Iowa, they have a line of sight internet, which, you know, if anything gets into that, that line of sight space, it really messes things up. I think that's where, you know, there's been some really interesting moves from institutions where obviously, admissions and recruitment have been using text messaging for a while. It's been in place for like emergency alerts, things like that, but maybe more from a teaching and learning perspective, you know, kind of these low bandwidth options, at least for now, because a lot of this is just infrastructure. So before the infrastructure is there, how do you, you know, get people that access to the resources they need sooner than later. So I think, you know, text messaging and whatnot is really, in a way, one of those sorts of last spaces that haven't been taken over by, I don't know, advertising or whatnot.
Josh
I would just add that I think there's, of course, institutional roles and state roles to be considered here. We talked about the deployment of Wi-Fi hotspots and such. But I think states also have a responsibility to help provide the infrastructure to provide their citizens with broadband, where possible.
Eric
Well, I think on that note, that's a great way to end the show, you know, dropped the mic. Josh Moody, thank you so much for being on In Your Element. I really appreciate it, man. Thanks for coming on.
Josh
Absolutely. My pleasure to be.
Eric
That was Josh Moody, education reporter at the US News and World Report. You can find Josh's articles by going to usnews.com. And searching for Josh Moody on the right-hand side of the website. You can find Josh on Twitter where he's @joshmoody. Thank you for listening to In Your Element brought to you by Element451 and part of the Enrollify Podcast Network. You can find more about the Element451 student engagement CRM at Element451.com. And if you liked what you heard, please give us a rating and review and follow along on Apple Podcasts, Spotify, or wherever you get your podcasts. I'm Eric Stoller and we'll see you next time on In Your Element.
---
There's More
Related Articles