Element451 Named EdTech Awards Finalist by Sirley Carballo · Apr 04, 2022
Element451 has been named a finalist in the EdTech Awards 2022. This year we're finalists in the AI Solution Category for Bolt AI and as an EdTech Company Setting A Trend.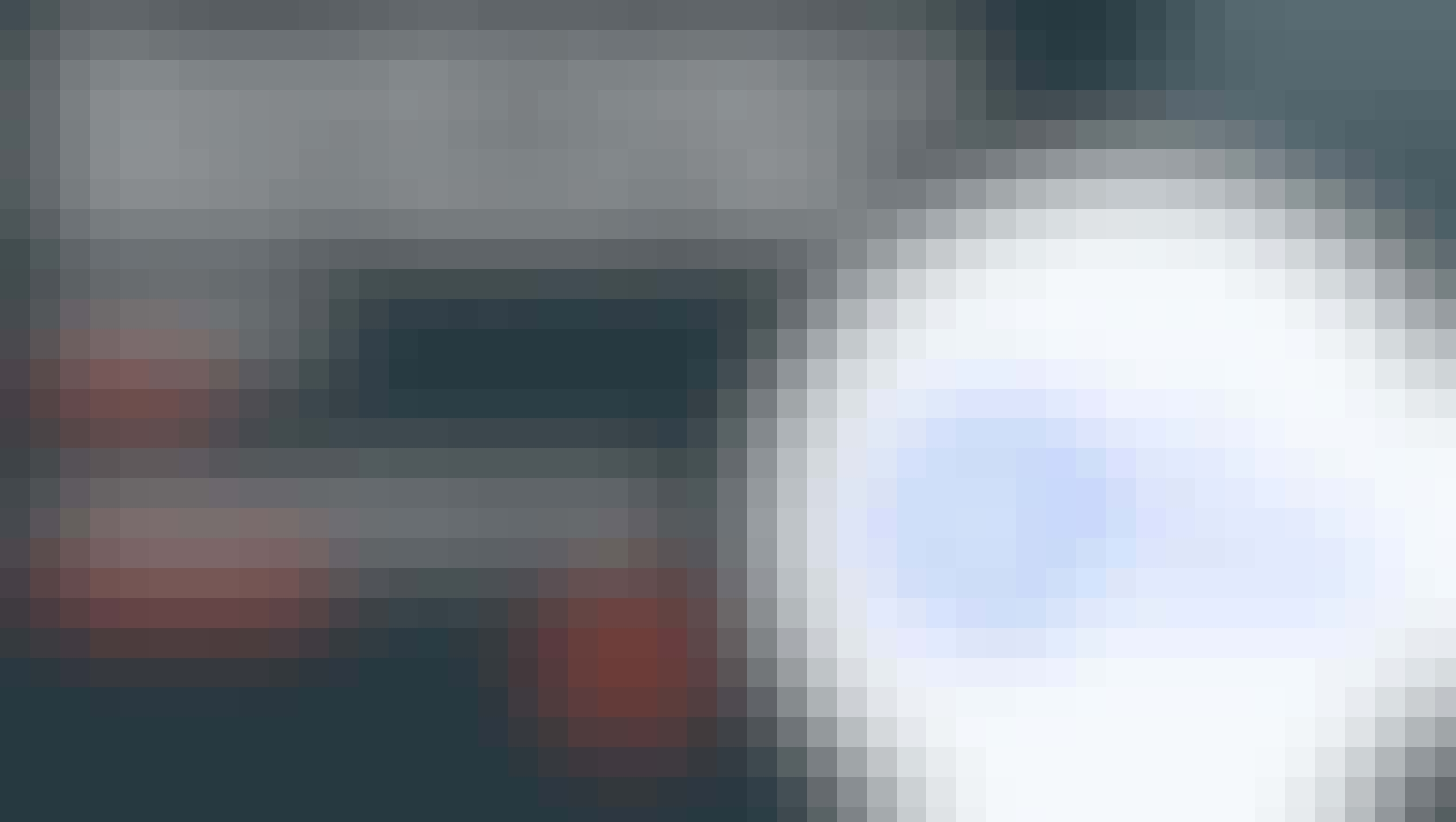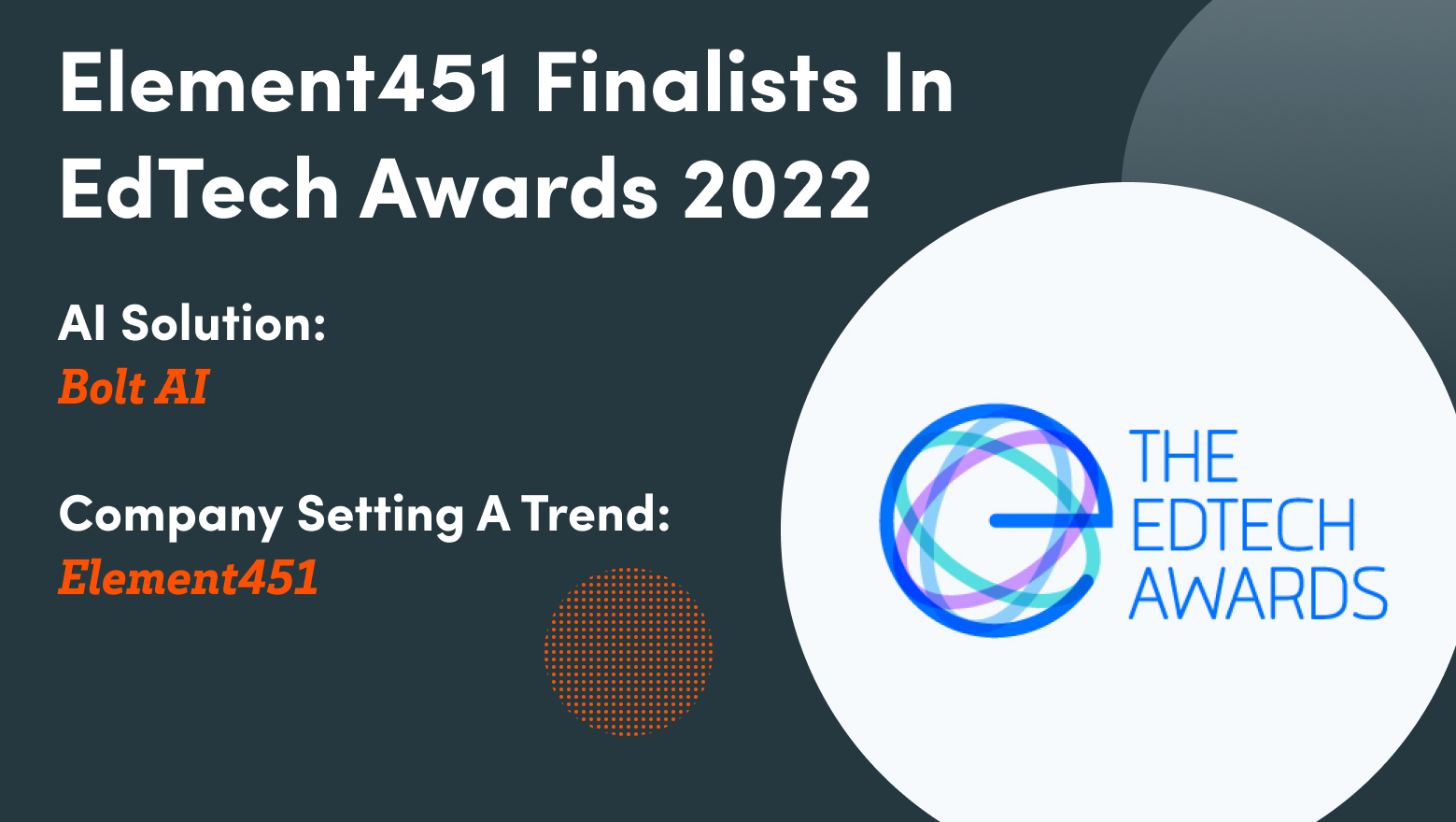 As one of the largest education technology recognition programs in the world, The EdTech Awards from EdTech Digest "recognizes people for outstanding contributions in transforming education through technology to enrich the lives of learners everywhere."
2022 marks the 12th year that EdTech Digest recognizes innovative companies and products through its EdTech Awards. Leaders and trendsetters in all areas of education including k-12, higher ed, and workforce learning are eligible to be recognized for their groundbreaking achievements every year.
Since 2019, EdTech Digest has featured Element451 in various categories such as the Cool Tool Award for Best Enrollment & Admissions Solution. Last year, Element451 was recognized as a finalist for Best New Product for Packs (our free campaign generator) and Product Setting a Trend.
In 2022, Element451 is proud to be a finalist in both the AI Solution category for Bolt AI and as an EdTech Company Setting A Trend. We are honored to be recognized for our contribution to the edtech space both through our product and also company-wide. Seeing Bolt AI recognized is proof that innovation in technology is what will keep higher ed moving forward. I'm so grateful for this recognition as Element451 continues to grow and partner with institutions across the globe. We know students have a new set of expectations. The process is now putting the student at the center of the experience, rather than the institution. Phone and email are no longer enough to build a strong, enduring student connection—students and parents now expect personalized and relevant content in the channels they care about—web and mobile.
That's why we announced enhancements to our behavior-driven Bolt AI in October of 2021. Bolt AI features on-the-spot smart audience segments, builds engagement recommendations, tallies real-time student engagement scores, and automates the delivery of customized and timely marketing interactions to students.
As the ability to share, interpret and apply student data becomes more and more fundamental to changing enrollment and budget strategies, Bolt AI steps in to convert data into actionable insights with no need for guessing or hours of manual work.
For the full list of finalists and winners, visit the EDTech Digest website.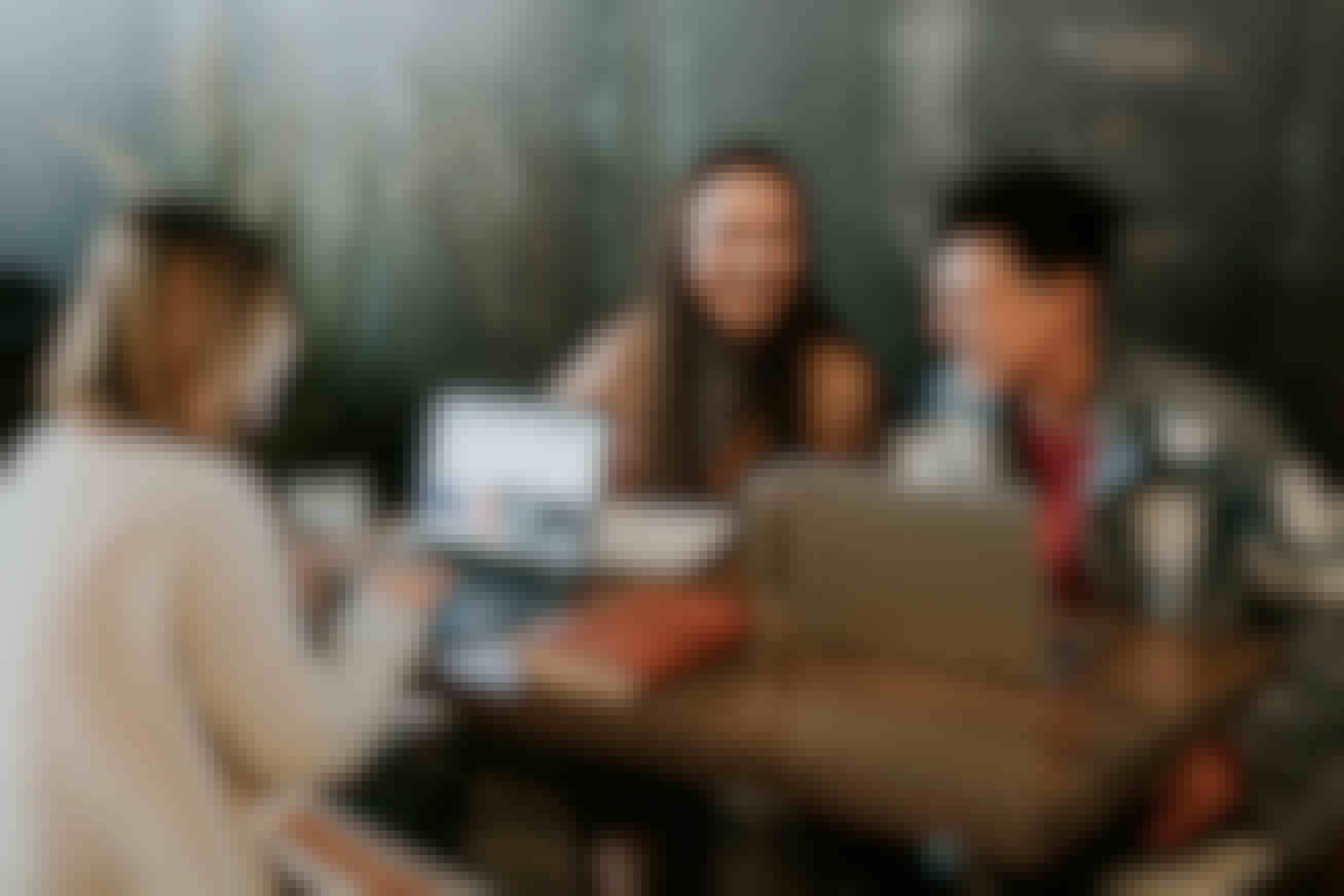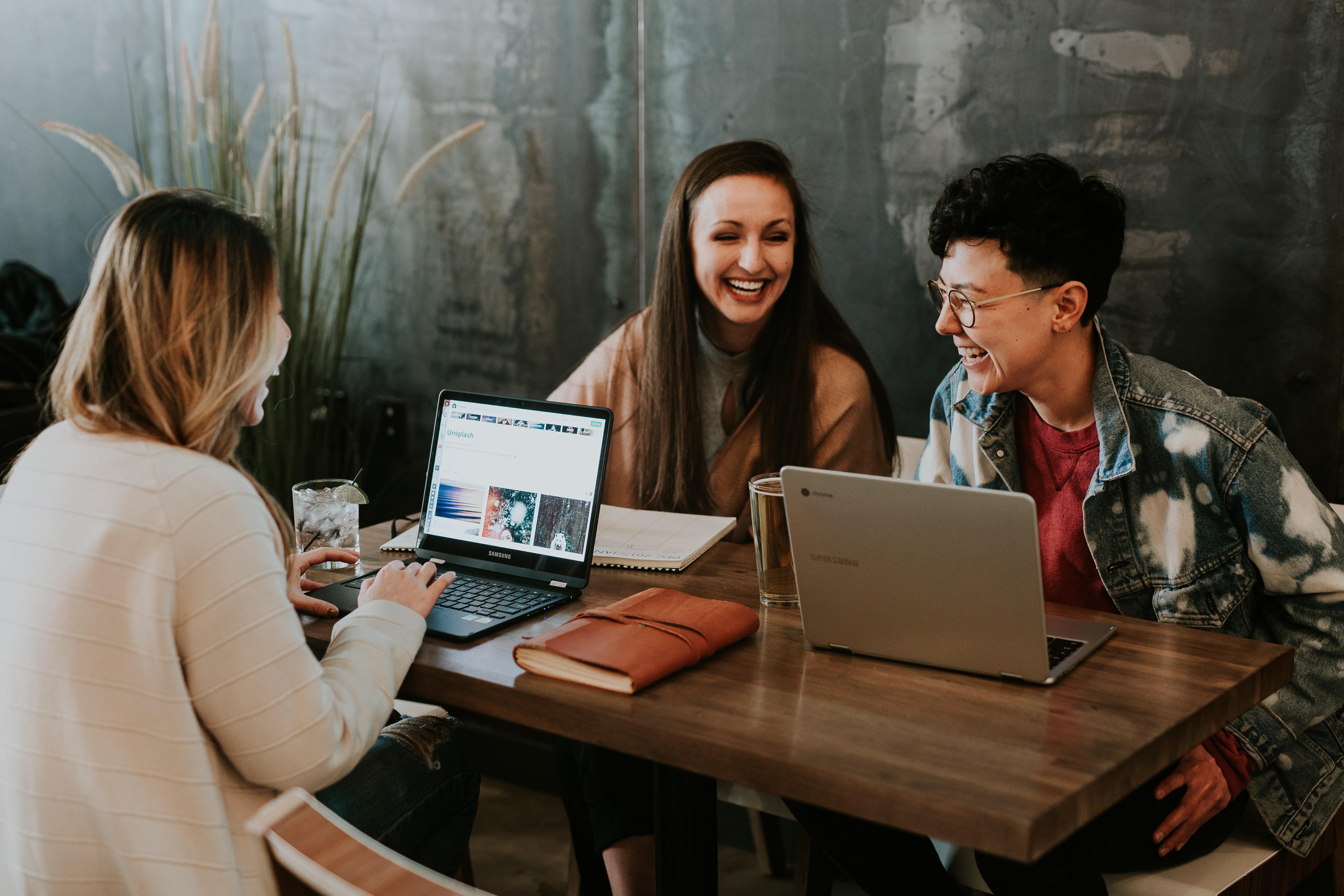 Marketing Automation 101
Practical, step-by-step guidance for personalizing automated campaigns at scale.
Dowanload the White Paper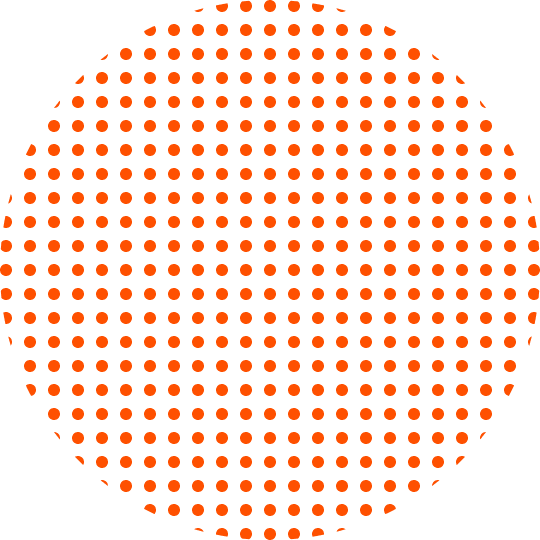 ---
There's More
Related Articles