What seems magical to those of us who watched the internet take shape — playing an entire TV episode without any buffering, for example — is commonplace for today's high school students.
This extends to how brands communicate. Technology and sophisticated marketing techniques have enabled personalized experiences with products and platforms.
For higher ed admissions and marketing professionals, meeting the communication expectations of today's students is challenging. But it is possible.
A good place to start is with student search email and SMS campaigns.
By incorporating segmentation, dynamic content, and automation into a large search campaign, you can achieve true personalization at scale. True personalization is sending relevant content in context of an action someone has taken, like downloading a guide to majors.
As with any successful project, it all hinges on a solid plan. Our white paper takes you through creating one, step by step.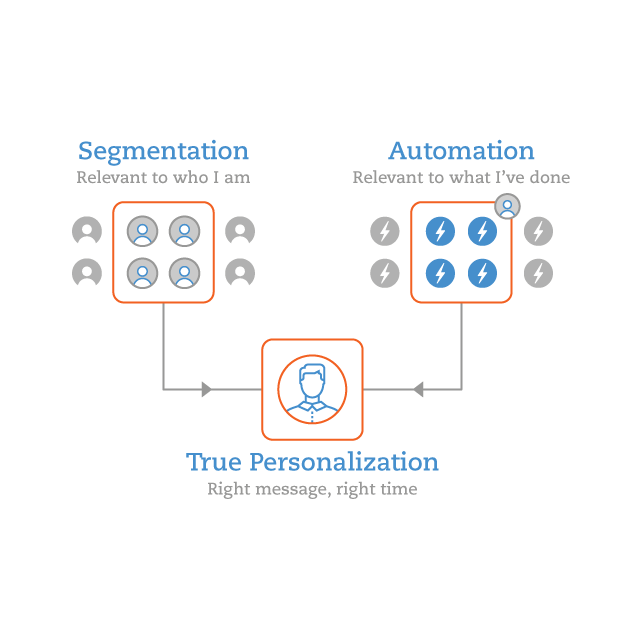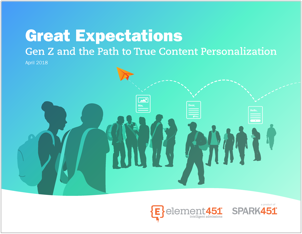 Great Expectations: Gen Z and the Path to True Content Personalization presents ways to connect more deeply with prospects by combining content with context.
It makes the business case for personalized campaigns and walks through the process of personalizing a large-scale email and SMS communication plan. The paper includes suggestions for managing the workload and an alternative to scheduling messages according to the admissions calendar.
If you'd like to talk about the approaches and technology to execute them, please reach out.